Not looking for Java j2ee Developers? Find other types of developers:
View Profile
Freelance Java j2ee developer in Lawrence, United States
Self motivated engineer with over 20 years experience in a variety of industries.
I have had many years experience as the lead developer and architect of a variety of server side java applications including rest/web-service APIs, web servers, data ingestion services, image processing, Et.
View Profile
Freelance Java j2ee developer in Orange, United States
Unity 2D developer with many years of prior experience as a full stack J2EE developer and system administrator
I worked on many internal-facing and public-facing web projects as a full stack developer using IBM's WebSphere Application Server and connecting to Rocket Software's UniVerse database. I used IBM's Rational branded version of Eclipse as the IDE.
View Profile
Freelance Java j2ee developer in Bengaluru, India
Software Engineer at Oracle Corp
I am Oracle Certified Java Programmer with more than 6 years of working experience in different projects.
View Profile
Freelance Java j2ee developer in Herndon, United States
Passionate about coding and mentoring.
Have experience in code development and training for last 16 years.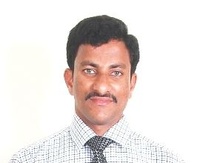 View Profile
Freelance Java j2ee developer in Des Plaines, United States
Passionate, smart working, Test driven Java, J2EE, Web Technologies and database developer with 11+ years of experience
I am a hard-working and innovative Java, J2EE, Database (Espicially Oracle, MySQL) and Web Technologies Developer with over eleven years of experience in a variety of back-end/front-end technologies including jQuery, AngularJS, Google Web Toolkit, and Spring MVC, Spring Batch, Spring Micro services, Hibernate, Hibernate Search, Active MQ as well as extensive experience in Test Driven Development and automated testing frameworks like Selenium, JUnit. Among my recent accomplishments, I developed a distributed and scalable microservice and batch system based system for a multi-layered application. The deployment consisted of 32 small computing instances connected to single master server instance load balanced via Spring Batch framework. Solid experience setting up the DevOps tools like Jenki...
View Profile
Freelance Java j2ee developer in Kleinedling, Austria
Full Stack Developer (Java, Javascript, C++, Python)
I work goal and solution oriented because I believe focusing on the problem is creating more problems. I love what I do and vice versa. Also I am blessed with the people I can work with. Both my business partners as well as my customers.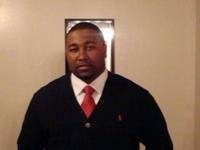 View Profile
Freelance Java j2ee developer in Bessemer, United States
Software Developer with years of experience in insurance, defense, and energy industry.
Software developer with multiple years experience in creating and maintaining applications used in a variety of industries. I've done work for the insurance, retail, and the defense industry. I'm very knowledgeable in multiple technologies, have good communication skills, and a very good teammate. I like to be challenged in the work I do, and take in pride in the work I produce.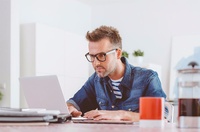 View Profile
Freelance Java j2ee developer in Tangi, Pakistan
I am full time Freelancer and Programmer
1.worked with pasha software house for 6 months. 2.Continuously enhancing Expertise for new Technologies and Advances in IT Industry. 3.worked as a programming lab instructor in National University of computer and emerging sciences. 4.Already working as a freelancer since last 3 years
View Profile
Freelance Java j2ee developer in Mexicali, Mexico
Dynamic Senior Software Engineer Specializing in Game Development for Sizable Firms and Applications
Dynamically inventive and detailed engineering professional with a firm sense of practicality for customer experience. Solid product-building history of state-of-the-art software and web programming, as well as targeted process improvement. Collaborative leader accented by an intricate knowledge of coding and success with system integration across various platforms. Proficient in increasing the market effectiveness of products and raising revenue through efficient diagnostics and targeted problem solving. Dedicated software reliability advocate with expertise in groundbreaking applications and tools.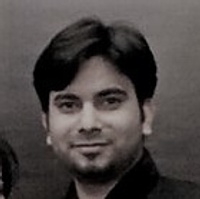 View Profile
Freelance Java j2ee developer in Pune, India
I am a Front end developer who has expertise in Angular and responsive web development.
I execute and contribute to full-stack web development projects, with an emphasis on front end feature development, browser manipulation, responsiveness and cross-browser compatibility. i hold expertise in Angular, CSS and Javascript to develop applications. Strong experience in all the phases of software development life cycle including requirements gathering, analysis, design, implementation, deployment and support.
Are You a
Java j2ee
Developer?
Get paid while making an impact. Become a Codementor for the next wave of makers.
Apply Now