Not looking for Java ee 7 Developers? Find other types of developers: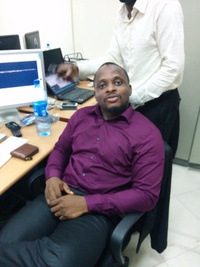 View Profile
Freelance Java ee 7 developer in Lagos, Nigeria
Full stack PHP and Java developer
I've been writing codes in JAVA since 2006 and I've used a host of java frameworks in my time. Java is my first passion and I am very capable of archiving any software requirements that may arise using this language.
View Profile
Freelance Java ee 7 developer in São Paulo, Brazil
Seasoned Web, Java and XML teacher, writer and developer
I have used Java EE technologies since its inception and written text-books and articles about its many technologies. I deveolped my masters degree research about distributed performance in Java using early CORBA and RMI-IIOP implementations. I taught instructor-led courses in J2EE and Java EE 5 at Sun Microsystems and several other companies, and wrote texts, articles and presentations about EJB, JPA, Servlets, JSP. JSF, RMI, CORBA, JavaMail, JAX-RPC, JAX-WS, JAX-RS, JMS, CDI, JNDI, JCA, JMX, JAAS, JAAC, JASPIC, and other Java EE technologies.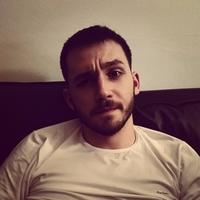 View Profile
Freelance Java ee 7 developer in Niš, Serbia
Founder at Ursus Software
I am a Backend Developer from Nis, Serbia. Passionate about open source software. I mainly develop in Python and Java, but I am also good with other languages and system administration.
View Profile
Freelance Java ee 7 developer in Sopron, Hungary
IT Consultant, Well Grounded Software Developer
Workaholic, (hard)core and well-grounded Java developer, functional minded, freak of portable apps and "a champion Javavore who loves pushing code". Besides this I like to learn new languages (currently I take looks at Elixir) and love to develop in Python (however nowadays only in my pet-projects). And if I start learning a new programming language I create a simple pet-project where I can test and broaden my knowledge in the field to effectively learn the language by doing. Beside English I speak (and read and write) German and Hungarian (last is my native language).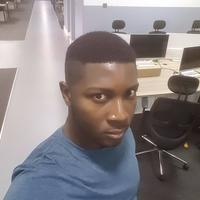 View Profile
Freelance Java ee 7 developer in Lagos, Nigeria
Software Engineer | Problem Solver
I love challenges. It's plethora of possibilities interlaced with solutions makes it seem like clandestine code, which has to be deciphered. That is why I became a Software Engineer and that is what makes me curious about life and my career. This aside, I believe the real magic of problem solving lies not with its problems, but its method of execution, not ignoring the seemingly endless array of applications that can be derived. Everyday, I slay new code dragons...
View Profile
Freelance Java ee 7 developer in Copenhagen, Denmark
Senior Java/Web Developer
Senior software engineer with 13 years of professional experience in developing Java/JEE, Web and JavaScript applications • Known as a skilled troubleshooter and problem solver able to quickly identify and eliminate the root cause of software problems • Extensive experience in choosing, customizing and using open source tools
View Profile
Freelance Java ee 7 developer in Bengaluru, India
Product Development Manager at Deloitte India (Offices of the US)
11 years of Java development expertise in Product Development and IT services companies. 3 years Cloud Services Integration ( AWS,Azure) and Devops - Docker , Mesos , Powershell ,ansible and chef. Professional Objective: --------------------------------- To seek a challenging and growth oriented career in software product development organization where I can leverage my software technical skills and managerial skills - with always customer first approach. skype : yarishkumar download resume : http://goo.gl/nCMlsR Summary of Qualifications: -------------------------- > BE Computer Science (2005) degree from College of Engineering Guindy , Anna University Chennai. > 10 years of experience in software development, maintenance and support. > Good knowledge on Java programming language a...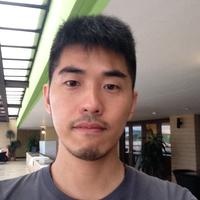 View Profile
Freelance Java ee 7 developer in Taichung, Taiwan
R&D Engineer
Experience in Java for 7 years.
View Profile
Freelance Java ee 7 developer in Horton, United Kingdom
Managing Director, Kraya Ltd
With a penchant for technology from a very young age and a passion to know how things work, Shri has been programming since the age of 10. Since then, he has been involved in more technologies, systems and platforms that you can shake a stick at. At the helm of kraya, he has taken it from a fledgling two person operation out of a bedroom into a company which has doubled in size each year over the last few years in the prestigious west end of Edinburgh. A company, that has local and international clients as well as exposure in a broad range of sectors and services. kraya has specialised teams in several specific technology areas as well as the creative industries including film and media.
Are You a
Java ee 7
Developer?
Get paid while making an impact. Become a Codementor for the next wave of makers.
Apply Now