Freelance Java Developers Available for Hire
Hire Now
Clojure enthusiast, obsessed with computers
Code therapist here, talk to me about your code! I am here to help. I am a backend software engineer, and use my bash/Clojure ninja skills to write fault-tolerant data processing applications; wrap in docker, and deploy on a distributed systems Unix environment.
Hire Now
Software engineer
I have ten years of professional software development experience in full stack development (JavaScript, node.js, HTML/CSS, Python, C/C++). Besides, I'm very interested in learning new technologies and technology stacks. I am experienced in developing interactive, compositional systems. Projects that I've designed and implemented can be found at https://robert.kra.hn and https://lively-next.org.
Hire Now
I have done various projects in the past in Java, including Android work.Though I do not do a lot of active development in

Java

in recent years, I am still able to help friends out with structuring code and lots of problems. I understand how the

Java

memory model works and know how to do JNI to talk to C. My limits come in the form of unfamiliarity with Swing and details of other widget sets. The 13 year old I mentioned teaching to program in the first part of this application learned

Java

so he could do minecraft mods. I should have put Android as a expertise.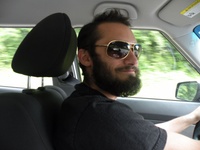 Hire Now
I build tech products that users love
I love building stuff and have about 7 years of mobile and web development experience. I am most knowledgeable about iOS (Swift and Objective-C), Ruby on Rails and Node. I've worked for some of Silicon Valley's most interesting startups and have numerous apps in the app stores, many with 5 stars. I'd love to help you build something cool!
Hire Now
At TokBox most of our API servers were writting in Java, I am familiar with syntax, debugging, performance tuning, etc.
Hire Now
Polyglot Full Stack Software Engineer / Architect
Hire Now
System automation and tooling expert with focus on Continuous Deployment
A problem solver who loves a little Ruby, DevOps and large data sets. I build software release systems.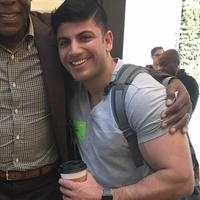 Hire Now
Lead iOS and Android Engineer @ One Inc. Made an app that hit Top 10 on Social. San Francisco Bay Area Native :)
Have a strong background in java, and most of the language. Knowledge of graphs, data structures, and algorithms.
Hire Now
Professor of computer science with industry experience at Google and Microsoft
I've been programming in

Java

for more than 20 years, including as a Google software engineer and research scientist. I have taught programming at the college level for almost 20 years and keep up with the latest changes, such as lambda expressions.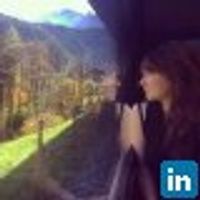 Hire Now
Infrastructure engineer
Considerable experience writing production services vending large amounts of data while working at AWS EC2.
Are You a
Java
Developer?
Get paid while making an impact. Become a Codementor for the next wave of makers.
Apply Now