Freelance Java Developers Available for Hire
Hire Now
Undergraduate EE Student at the Cooper Union
As a student, a great amount of experience, ranging from testing experimental JVMs (such as Graal+Truffle), game creation, small tools for my own use, and programming of a competition robot using

Java

for the FTC competition (including basic computer vision). Good understanding of JVM internals and ability to quickly work with both documentation and source code written by others. Primarily an IntelliJ IDEA user, but familiar with Eclipse and BlueJ as well.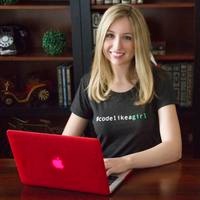 Hire Now
Research and Development at Media Labs at Comcast NBCUniversal
For the past two years, I've been a Computer Science Teaching Assistant for a

Java

introductory course at Vassar College. As a TA, I work one-on-one with students during weekly computer laboratories as well as in office hours to answer specific questions on assignments and elaborate on broad topics, such as algorithms and data structures. I also assist supervising professors in other course-related work. I have also completed many projects in

Java

including a basic chatroom that employs a GUI client and a multi-threaded server and a Tic Tac Toe game with a Monte-Carlo based AI. Furthermore, I've created an application that uses a balancing binary search tree to store data and an iterable abstraction to retrieve data. It is complete with an original testing suite and custom API. In addition...
Hire Now
Senior Fullstack Developer. Ex-IBMer
I am very strong in Java. I have used

Java

since 1998. I worked at IBM and BEA doing many

Java

related work.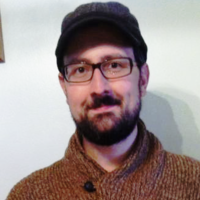 Hire Now
Nearsighted Visionary
I'm a professional Xamarin developer, certified by Xamarin itself (now part of Microsoft), with over a dozen apps in both the app store and the play store... some native, some Xamarin.  I've written apps in Objective C and Swift, for iOS, and in

Java

for Android, but switched to Xamarin when it was first released because it's so much better.  I have over 10 years experience in full-stack mobile software development - I've led teams of developers (from 2-16) through conceptualization, design, build, and deployment, through to support and incremental version updates as required. I started my career as a video game developer, and later lead programmer... I wrote C++ code for several Xbox 360, PS3, and PC games. I've also written 2 full books on programming, and have contributed articles ...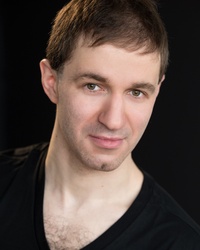 Hire Now
Python Developer / Data Scientist / Mathematician
I am an experienced developer and a math Ph.D. specializing in data science, math, statistics, and algorithms research. While my strongest skill is using math & algorithms to solve tough open-ended problems, I also have a solid overall software engineering background, with experience ranging from low-latency trading in C++ to Apache Spark jobs doing machine learning for millions of users.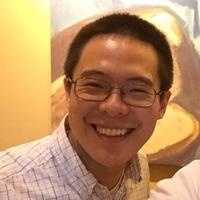 Hire Now
Full Stack Software Engineer
I have built highly scalable natural language processing applications and services using

Java

and Stanford NLP.
Hire Now
PM/Engineer @ Google, Yelp, Klout, LinkedIn SlideShare.
M.S. Computer Science grad at Columbia - focused on Machine Learning and NLP - with an entrepreneurial bent of mind. Building great products for people, and previously part of two acquired Bay Area/Silicon Valley startups: SlideShare (LinkedIn) and Klout (Lithium). Interning at Google Nest this summer. Always available to help and advise enterprising individuals, as well as early-stage startups tackling unique technological, user-experience, and growth challenges.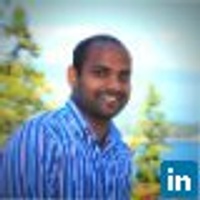 Hire Now
Data Engineer, with a focus on scalable data platforms specializing in real time infrastructure.
Real-Time Streaming enthusiast, aspiring to build and optimize real time data collecting and processing tools to enable data driven decision making. I currently focus on building large scale real time data processing tools. My research spanned across various domains like distributed computing, cloud computing and internet of things. Exposure to Hadoop and Spark has provided me a with strong foothold on distributed file systems, MapReduce paradigm and in-memory computational principles. My learnings are captured in the book titled - "Guide to High Performance Distributed Computing" which I co-authored with my research advisor.
Hire Now
Full stack developer with apps in both the App Store and Google Play. Always looking to help publish another app.
I've been a freelance developer for the past 5 years, mainly focused on publishing iOS and Android apps. I do write a lot of server components to power these apps, because I've found that you can't let a bad API get in the way of making a good app. I'm always on the lookout for a cool app to help write!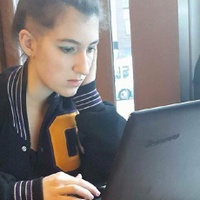 Hire Now
Full stack web and app developer
Extensive background in academic Java, especially data structures and algorithms. Hit me up for help with class projects!
Are You a
Java
Developer?
Get paid while making an impact. Become a Codementor for the next wave of makers.
Apply Now