Freelance Java Developers Available for Hire
Hire Now
Amazon Web Services (AWS) and Spring certification coach based in Cambridge (UK)
Java is my bread and butter day job. I have been using it since version 1.0. These days I am using

Java

8 and I am usually using it with Spring. I am particularly interested in creating clean and sustainable code.
Hire Now
Co-Founder at VanSoftware & Cryptocurrency Enthusiast
Versatile entrepreneur, cryptocurrency enthusiast and self-taught software engineer (iOS, Android, Web). I've also written a book and I have decent skills in graphic design and marketing. As a general idea, I'm always hungry for knowledge. Being passionate about IoT, DLT and new technologies overall, I strongly look forward to develop great products and services which will benefit humankind.
Hire Now
Global Director of Web Platform Technology at The Workshop
Accomplished Product Management and Engineering Person equipped with a consistent track record of conceiving and implementing enterprise grade technical solutions to enhance and improve business processes. Experienced in bridging the gap between business and technical departments to fuel company growth and development. Successfully turn innovative ideas into reality whilst leading and motivating others to drive team performance and delivery.
Hire Now
Senior Backend (Java) Engineer
I've been working with

Java

since version 1.3. Mostly high-load backend web services.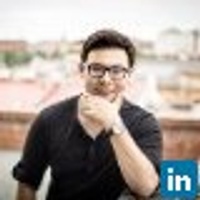 Hire Now
Taught

Java

to a 50 people class in university and had continued use in my professional life. Helped shape the lecture content for object oriented programming and design.
Hire Now
A Java and Scala Spark enthusiast
A Hands-on

Java

and Scala Architect.Specialised in Server Side, New API development and Analytics using Apache Spark.
Hire Now
Software Developer at FlexTrade
Java is my main language and I've spent the last 3-4 years working with it on a day to day basis. I have experience in writing large code bases using TDD (unit/integration/end-to-end + mocking) and have deployed

Java

Application Servers and other services written in Java. I've worked on RESTful web services (JAX-RS), JPA, Dependency Injection (Guice), Google Protobuf and many more.
Hire Now
Full Stack PHP Developer
I have developed many softwares in

Java

such as services, Android Programs...
Hire Now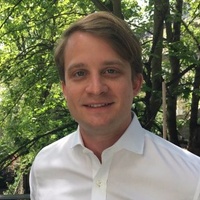 Hire Now
Software Engineer at Lab49
I am an experienced problem solver in a range of software and electrical engineering disciplines. My ideal role would be to work on a modern and relevant project using the newest tools and latest technologies. That role would be in team-oriented, innovative environment where all members have their individual responsibilities. I am a truly fast learner who is passionate about learning new technologies and enjoys being valued for my unique talents. My most valuable skill is my ability to work on both sides of traditional computer engineering boundaries like client/server or hardware/software development.
Are You a
Java
Developer?
Get paid while making an impact. Become a Codementor for the next wave of makers.
Apply Now