Freelance Java Developers Available for Hire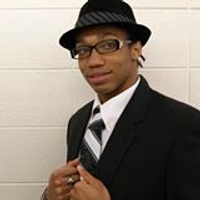 Hire Now
Software Engineer
Java is my go to language. I have used

Java

for various classroom projects and personal projects. I created a REST Api in

Java

using the Jersey framework and using the MVC architecture model, created Swing gui, applications for multiple projects, and was a teacher-assistant for object-oriented undergraduate class at my university. I also have experience with using junit with Java.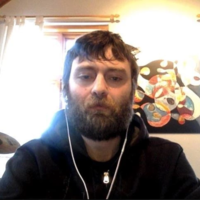 Hire Now
Software Development, Architecture and Team Management Consultant
Writing code since 1987 and developing professional software since 2003. Master Software Engineer (DePaul University, Chicago, USA) with a Bachelor of Science in Computer Science (McGill University, Montreal, Canada). Master Software Craftsman. Engineered deal personalization and subscription features for Groupon.com (serving 33MM+ users). Architected EarlyShares.com. Primary languages/skills: Ruby, Rails, JavaScript,

Java

SE/EE, Spring, TDD, Software Engineering, Software Architecture, Engineering Management, Agile Project Management, and Web/Desktop Development. Hobbies when not coding include drumming, snowboarding, and longboard riding. I like to help honest self-motivated individuals. Please include what you've attempted in your help request to demonstrate effort. Messages sent witho...
Hire Now
Senior Software Engineer
Chicago based Senior Software Architect and Developer with over 25 years developing leading edge software. Focusing primarily on JVM languages (Java, Groovy, Scala). Expert in developing highly distributed systems and heavily multi-threaded applications. Experience with both large and small teams working as team-member, team lead, or mentor. Specialties: software architecture, polyglot development, test data generation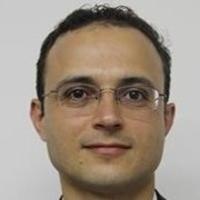 Hire Now
Application Developer at Avaya
I am a calm person, friendly and loves to help. I like to solve logical problems and I believe that I am a bit clever, after hearing a lot of that from other people. I made good friends and I've met fantastic people. I am seeking to deepen my knowledge in software engineering and become more self disciplined and self planned.
Hire Now
Full Stack Developer
I am a Software Developer with Masters in Computer Science from UIC. I'm fluent in OOP concepts, Java, C++ and Web development technology such as HTML/CSS/Javascript. I am familiar with basic SQL.
Hire Now
Problem solver
Worked on building complete search application from front end to backend. Have good knowledge of building

Java

application with spring and with complete tested code.
Hire Now
Senior Software Engineer
I am a senior software engineer working for a trading firm in Chicago. I develop software in C++, C#,

Java

and Python. I also have a lot of experience with database systems including Oracle, SQL Server and MySQL. I have also been tutoring Computer Science students for the past few years.
Hire Now
Android Developer at Shiftgig
I write apps for Android and iPhone. At Facebook, I spent my time working on Android messenger as we pushed to make it number one in the mobile messaging space. Before Facebook, I was the first native mobile developer at Punchkick, a successful mobile marketing startup that produced apps for Fortune 500 companies. Punchkick has since grown from eight to eighty employees. In my free time my technical passions include computer graphics, iOS and Android work, and game development. I am happily employed at Shiftgig and am not looking for new work at this time.
Hire Now
Founder of WeDeliver - Techstars alum, software engineer and entrepreneur. I started programming in 1986, people started giving me money for it in 1996. I'm best at Java and Android, and I love solving problems.
I've been using

Java

since 1.2 back in 1998. I built a database in core

Java

as well as an early course management solution. If you remember programs like Blackboard, I built an early version of a competitor in 1999, while the space was wide open. I've worked on over 90

Java

web applications, and a couple Swing apps (using Webstart) over the last 17 years. I'm currently using

Java

8, and consider myself a JVM programmer. The modern

Java

programmer is a polyglot, with a little bit of core

Java

here and there, with Scala, Groovy or Clojure as a DSL of choice. I personally favor Groovy, since it's the language used in gradle. There are amazing things you can do with the JVM now. It's more than just Java. If you wanted to write Ruby you could as well with the JRuby library. The JVM is a big wi...
Are You a
Java
Developer?
Get paid while making an impact. Become a Codementor for the next wave of makers.
Apply Now