Freelance Java Developers Available for Hire
Hire Now
Freelance Java developer in Warsaw, Poland
Lead engineer with 10+ years development experience & background in delivering training courses
I was a member of the

Java

infrastructure team in a large bank writing libraries for other developers to use, and integrating frameworks like Spring, Hibernate, Apache CXF and others into the firms environment. In addition I consulted and developed many projects with teams across the firm. I am now a full time educator, teaching all levels of

Java

and various frameworks to developers globally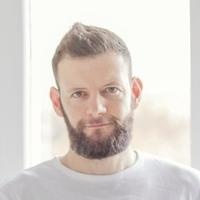 Hire Now
Freelance Java developer in Debrecen, Hungary
Experienced CTO, full stack web & mobile engineer, problem solver, great communicator
I have a very deep experience with java, though I haven't used it much in the past few years for anything but android development. In the past I've used it to create desktop applications (swing), server applications (servlets, ancient web frame works, EJB3), mobile apps (j2me, blackberry and android).
Hire Now
Freelance Java developer in Johannesburg, South Africa
Technical Java Consultant & Coach
I have used

Java

as my main implementation language since 1999. Have extensive experience working in the language and very comfortable with the language itself and the entire eco-system that comes with it.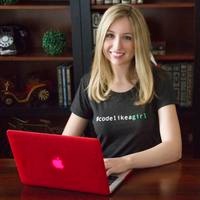 Hire Now
Freelance Java developer in New York, United States
Research and Development at Media Labs at Comcast NBCUniversal
For the past two years, I've been a Computer Science Teaching Assistant for a

Java

introductory course at Vassar College. As a TA, I work one-on-one with students during weekly computer laboratories as well as in office hours to answer specific questions on assignments and elaborate on broad topics, such as algorithms and data structures. I also assist supervising professors in other course-related work. I have also completed many projects in

Java

including a basic chatroom that employs a GUI client and a multi-threaded server and a Tic Tac Toe game with a Monte-Carlo based AI. Furthermore, I've created an application that uses a balancing binary search tree to store data and an iterable abstraction to retrieve data. It is complete with an original testing suite and custom API. In addition...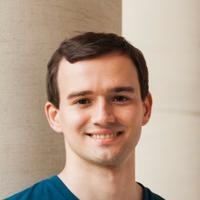 Hire Now
Freelance Java developer in Franklin, United States
Developer with a passion for testable, performant, and clean code
I've been writing

Java

for almost 10 years so I've had a lot of experience with most parts of the language and frameworks. Currently my code is deployed inside the core of massive scale hadoop jobs. I specialize in writing performant and memory efficient algorithms and data structures (not the easiest thing to do on the JVM) without sacrificing the maintainability of the overall architecture. I also have a deep understanding of the

Java

memory model and excel at parallelizing existing sequential code. I love Test Driven Development as well as educating colleagues about new

Java

features (Yay,

Java

8 lambdas and streams).
Hire Now
Freelance Java developer in Plymouth, United States
Software Architect and Entrepreneur.
I have worked as a team member, team lead, and Architect building the test delivery platform at Pearson VUE, the worlds largest computer based testing company. When writing

Java

I focus on clean code implementations, meaning the code is as simple as possible (focused) with careful attention paid to code style (expressive), pre and post condition validation, testing, and refactoring to DRY.
Hire Now
Freelance Java developer in Montevideo, Uruguay
25+ years experience, top expert in Elasticsearch (FullText and Analytics), Data Engineering, Cloud, and for the Kotlin Language.
I was one of the first

Java

developers and have worked with

Java

and the JVM ever since. I created JBuilder, the first market dominant IDE for

Java

and helped to create key

Java

specifications. I mostly work

Java

server-side covering major frameworks and processing at any scale in any environment.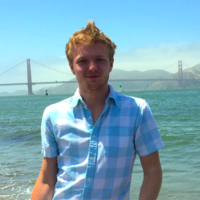 Hire Now
Freelance Java developer in Irving, United States
Android Software Engineer
I first learned

Java

while taking a class in college and really took off from there. I fell in love with object oriented programming and especially

Java

itself. I've had years of experience using

java

while developing on the Android platform as well as some server work.
Hire Now
Freelance Java developer in Denver, United States
Android Developer
I have been working with

Java

for a bit longer than I have been doing Android development. Much of my experience, especially while team lead, has been building infrastructure for the team. I am especially experienced with threading, networking, and database architecture. I concentrate on good performance and usability of APIs.
Hire Now
Freelance Java developer in Lake Elsinore, United States
Mentor and Professor for Android, Node.js, and Angular
I began programming

Java

in college, but really became fluent in

Java

when the Android platform was first announced by Google around 2008. Being a computer geek I was very interested in the mobile revolution, but I was also a Linux geek and didn't have a Mac or the desire to buy one. When Android came out, I began immediately developing for it and by late 2008 I'd already written several apps on the platform. Since then

Java

has been one of my main languages. I've used it to write desktop applications for the government of the United Arab Emirates, develop enterprise web applications, and even programmed a smart-card controlled Arduino robot with it.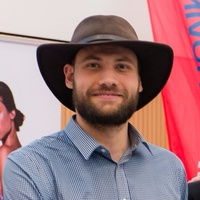 Hire Now
Freelance Java developer in Utrecht, Netherlands
Test-driven developer, data scientist and engineer
Learned

Java

myself and used it for a lot of courses as a student and to build some servers. Java was the de facto programming language in college (KU Leuven) and was used to master concepts about networks (UDP/TCP programming), servers, distributed systems, operating systems, and building a 3d rendering engine.
Hire Now
Freelance Java developer in Ashburn, United States
Extensive experience developing web based and client/server applications using Java. Designed and developed many web based applications for AT&T, US Department of Labor, and US Department of State using Java, XML/XSLT, HTML/CSS, and JavaScript.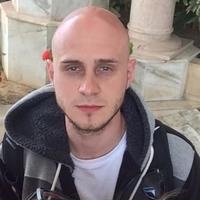 Hire Now
Freelance Java developer in Voronezh, Russia
Software developer
Java is a core language that I use on a daily basis. I developed several major projects from scratch as well as maintained tens of mature solutions. Developed and currently maintaining firmata4j - an opensource library for communicating with arduino from

java

application.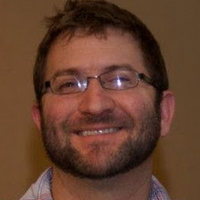 Hire Now
Freelance Java developer in Birmingham, United States
Full stack Ruby on Rails Developer and AWS Cloud Architect
I developed and managed a pretty complex data ingest and predictive analytics system based built upon

Java

and the Spring framework with ArchPatent for 4+ years (most of the code ended up ported into other platforms). I still manage a lot of

java

code as a part of several bioinformatics projects.
Hire Now
Freelance Java developer in Nolensville, United States
Results-oriented software problem solver
I've been building Spring-based apps for almost ten years and have been working with the Android platform since the G1 (remember that?!). Server-side

Java

is my go to whenever I can choose.
Are You a
Java
Developer?
Get paid while making an impact. Become a Codementor for the next wave of makers.
Apply Now
Check out our Java developers in: