Not looking for Java 8 Developers? Find other types of developers: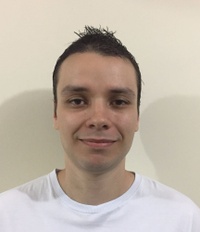 Hire Now
Freelance Java 8 developer in Carapicuiba, Brazil
Java / Scala / C# Backend Software Developer
I have been working with java ecosystem for the past 3 years, building server-side applications for webapps using spring suite. I have successfully deployed performant code that relied on relational databases, no-sql databases, redis as a cache layer, rabbit mq (async processing), rx-java, hystrix, lombok and other known libs. I always aim to produce clean, well tested and easy to refactor code, using

java 8

functional style (stream, optional) as much as possible.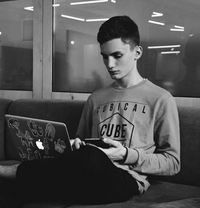 Hire Now
Freelance Java 8 developer in Kiev, Ukraine
Mobile Dude
Bonjour! I am Bohdan, mobile apps developer. Need help or advice? Urgent homework or deadline got too close? I am the guy you was looking for.
Hire Now
Freelance Java 8 developer in Johannesburg, South Africa
Technical Java Consultant & Coach
I spend my time working with a wide variety of architects, developers and other stakeholders. My passion is helping technical folk find better ways of doing things and solving their problems.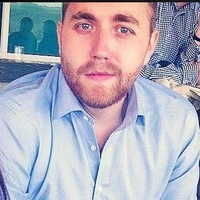 Hire Now
Freelance Java 8 developer in Shepherds Bush, United Kingdom
Expert Senior Software Engineer and Mentor
DISCOUNTED RATE - I am offering a reduced rate for a limited time as I am new to the codementor platform. My heart is in Scotland, but I live in Bristol UK. I have over 10 years coding and teaching experience. I have previously worked at a leading British University, a top UK Security Consultancy and currently one of the foremost Consulting and Technology companies in the world. I am also a published Computer Scientist in Human and Computer Interaction.
Hire Now
Freelance Java 8 developer in Yucaipa, United States
Full Stack Developer/Architect
Java backend with JavaScript/HTML/CSS front end. Also work on iOS application talking to these backend. Latest project involved working with AWS lambda + API backed by JavaScript and DynamoDB.
Hire Now
Freelance Java 8 developer in Seven Hills, Australia
Software Engineer
I am a talented Software Engineer with additional experience as a Test Analyst and Junior DevOps Engineer. I currently work with Java EE and Python but my ability also covers test automation and provisioning of Linux virtual machines using Docker and Puppet.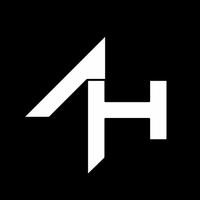 Hire Now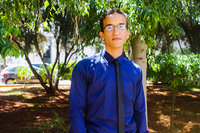 Hire Now
Freelance Java 8 developer in Fes, Morocco
Mobile developer (intern) at SQLI
A software engineer and a big fan of Java & Android.
Hire Now
Software Architect and Craftsman
I have 17 plus years experience building highly scalable enterprise applications. I have several years experience as a Software Architect and Agile coach. My primary skills include scala, akka, akka-http, apache spark, jdk8, spring, play2, elastic search.
Hire Now
Freelance Java 8 developer in Islington, United Kingdom
Senior full stack engineer and architect
I've built a career in technology by being unreasonably lucky. Focus areas include financial technology, developer tools, and scalable system design. Author of Learning ClojureScript (Packt Pub 2016). I'm extremely comfortable in Clojure, with Go/Python being tied as second-favorite languages. I've done odd frontend jobs before, but my true expertise lies in the backend.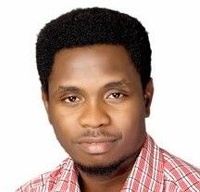 Hire Now
Freelance Java 8 developer in Lagos, Nigeria
Experienced Software Engineer... Loves music.
I'm a software craftsman, a professional at what I do. I love to make complex things really simple with great depth of knowledge in software design and architecture. I don't just write code, I enjoy designing and creating awesome software applications. I've got 8+ years of developing applications using Java, PHP, and exactly 5 years with the C# language. My experience includes both web and desktop applications. While I currently develop in C# and XAML, I'm a Java enthusiast. I can say I've got some emotional attachment to Java. I love cartoons and enjoy music as I write code; nonetheless, I am achievement oriented and goal driven.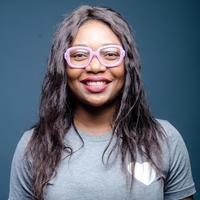 Hire Now
Freelance Java 8 developer in Lagos, Nigeria
Aspiring Software Architect, Problem solver, Android developer who loves taking on challenging tasks.
I spend my time providing technical solutions and advice within my team whilst building innovative android apps. I write and organize content/materials to help tech newbies get started with app development explaining key concepts and terminologies. I also contribute to open source projects occasionally. If you'd like to schedule a time to chat on Codementor, you can book me here:
Hire Now
Freelance Java 8 developer in Florianópolis, Brazil
Full Stack / Mobile Software Engineer
Daniel has been working in the technology area for nearly two decades and despite having played lots of different roles (developer, analyst, training instructor, project manager, and CTO) during those years, he has never left coding out of his life! He's always looking for something new to learn and a new challenge to tackle.
Hire Now
Freelance Java 8 developer in Mooresville, United States
I received my B.S. in Computer Science from Clemson University, with an emphasis area in english. The focus there was mainly on C development in a Unix environment, and later on I became a research assistant focusing on distributed applications. From then my career moved into web application development, especially within .NET, and a variety of CMS technologies. Specialties: I specialize in Java, JavaScript, and .NET development. I also dabble with Ruby on Rails, store everything on GitHub, and deploy basically everything I do to Heroku.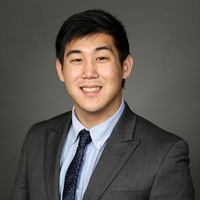 Hire Now
Freelance Java 8 developer in Fremont, United States
Full Stack Developer, Experienced Freelancer, Chihuahua Enthusiast
I enjoy buildings things and solving problems. Problems don't exist in a vacuum and it's necessary to adapt any solution to the business or technical requirements at hand. I have worked on projects for companies from small organizations to Fortune 250 companies. Expect a solution from me that makes sense for you! My mantra is to hold myself to high standards of a software professional. This means that I am committed to: write the best code I can produce in the scope of the project, accountability, responsiveness, and setting clear expectations. My (debatable) bonus perk is that I love to make spontaneous puns!
Are You a
Java 8
Developer?
Get paid while making an impact. Become a Codementor for the next wave of makers.
Apply Now