Freelance Java 7 Developers Available for Hire
Hire Now
Software Architect and Craftsman
I have 17 plus years experience building highly scalable enterprise applications. I have several years experience as a Software Architect and Agile coach. My primary skills include scala, akka, akka-http, apache spark, jdk8, spring, play2, elastic search.
Hire Now
Freelance Java 7 developer in Denver, United States
Android Developer
I love programming. I have been developing as a passion for more than a decade, especially games and tools for friends and family. It's the one hobby I have that I can do all day every day and never grow tired. I am where I am today because I was lucky enough to have good mentors and opportunities growing up, and now I'm doing what I love for a living! I greatly enjoy mentoring others and think it's one of the highest callings in life (teachers are grossly underpaid). I'm excited to give back to the community that helped me grow into what I am.
Hire Now
Freelance Java 7 developer in Islington, United Kingdom
Senior full stack engineer and architect
I've built a career in technology by being unreasonably lucky. Focus areas include financial technology, developer tools, and scalable system design. Author of Learning ClojureScript (Packt Pub 2016). I'm extremely comfortable in Clojure, with Go/Python being tied as second-favorite languages. I've done odd frontend jobs before, but my true expertise lies in the backend.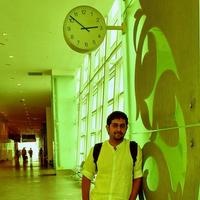 Hire Now
Freelance Java 7 developer in Ashburn, United States
Software Developer for past 3+ years, still counting
Hi, I am a software developer with experience in large scale applications. Expertise include on building end to end application (front end and backend). Love to share my knowledge with others and believer of mutual learning.
Hire Now
Freelance Java 7 developer in Johannesburg, South Africa
Technical Java Consultant & Coach
I spend my time working with a wide variety of architects, developers and other stakeholders. My passion is helping technical folk find better ways of doing things and solving their problems.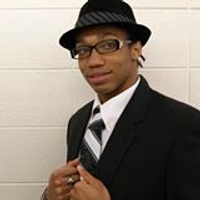 Hire Now
Freelance Java 7 developer in Chicago, United States
Software Engineer
I have a Master's of Science Degree in Computer Science, and I have industry experience in Software Development. I understand programming on both a theoretical level and a practical level. I have knowledge of various topics such as Functional Programming, Object-Oriented Programming, and Web Development. I have experience programming with many languages such as JavaScript, Scala, Java, C++, and C. I would like to pass on some of my knowledge to others.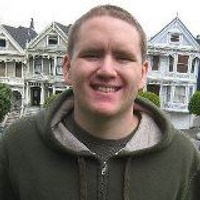 Hire Now
Freelance Java 7 developer in Lawrence, United States
Full Stack JavaScript Engineer
I am an experienced software engineer with a variety of languages and development tools under my belt. My speciality area is JavaScript, particularly writing responsive, single-page, JavaScript-heavy applications. I can quickly hop into any environment and be productive within a very short amount of time.
Hire Now
Freelance Java 7 developer in Marbella, Spain
Engineer, Entrepreneur and Thinker of solutions that work
Get support from one of the first professional full-time Clojure experts in the world – possibly THE first. I will help you to progress with your projects in Clojure, ClojureScript, Java, Jave EE (JEE / J2EE), JavaScript and Common Lisp. Want mentoring on machine learning and AI? Want to learn about functional programming, lazy sequences, transducers, multiversion concurrency control, fully persistent data structures, neural networks or bayes classifiers? I'll teach you how to do this! Backend? Frontend? I'll help you with both! Some example backend server technologies: Clojure, Java, JEE, PostgreSQL, MySQL, MSSQL, Oracle, WildFly (JBoss), Immutant, Ring, Compojure, etc. On the frontend I will support you directly in JavaScript, or do you work on your super modern single page app ...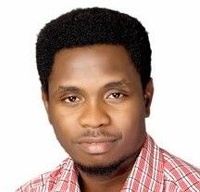 Hire Now
Freelance Java 7 developer in Ekpoma, Nigeria
Experienced Software Engineer... Loves music.
I'm a software craftsman, a professional at what I do. I love to make complex things really simple with great depth of knowledge in software design and architecture. I don't just write code, I enjoy designing and creating awesome software applications. I've got 8+ years of developing applications using Java, PHP, and exactly 5 years with the C# language. My experience includes both web and desktop applications. While I currently develop in C# and XAML, I'm a Java enthusiast. I can say I've got some emotional attachment to Java. I love cartoons and enjoy music as I write code; nonetheless, I am achievement oriented and goal driven.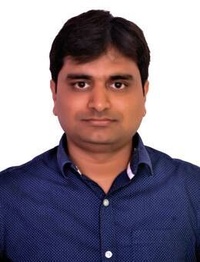 Hire Now
Freelance Java 7 developer in Hyderabad, India
Senior Software Engineer at Robert Bosch Engineering and Business Solutions Ltd.
I am a quick learner and likes to keep myself updated with latest technologies. I enjoy working in a challenging environment.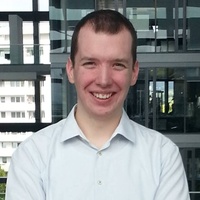 Hire Now
Freelance Java 7 developer in Frankfurt am Main, Germany
Java software developer, certified Vaadin 7 and Vaadin 8 developer
Primarily focused on Java SE software development, I also have experience in web development and server technologies. I am always happy to take on a challenge. Certified Vaadin 7 and Vaadin 8 developer.
Are You a
Java 7
Developer?
Get paid while making an impact. Become a Codementor for the next wave of makers.
Apply Now