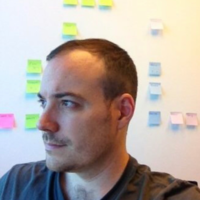 jason warren
growth-focused design-savvy hacker
Apps
- 18 years experience
Built 200+ mobile and web apps, starting 10 years before the original iPhone launched, in almost every app category.
Built and operated multiple cloud services with over 25M users.
Built ML systems for autonomous vehicle navigation, virtual assistants, music preference prediction, face and posture recognition, gesture recognition using DP, Naive Bayes, SVM, RNN, GANN, optical flow, inverse Laplace and Lagrangian pyramids.