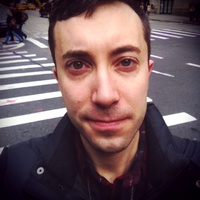 Jason Fleetwood-Boldt
Platform architect of scalable and performant systems.
Worked for 6 years in major E-commerce outfits using Spree/Solidus.
Expert in native Javascript, ES6, comfortable with Marionette, Ember, React, browser compatibility, asynchronous javascript, and advanced techniques.
Led a team of five (including myself) to build a best-in-class e-commerce and shopping experience. In my capacity running the Engineering department, I was the company's designated Security Officer, senior platform architect, and team lead for over 3 years. Significant experience with scalability, performance, operational logistics, and platform security.
MommyNearest is one of the fastest growing apps for parents to locate kid and baby-friendly services near them. Written in Backbone and PhoneGap, the app is released to iOS and Android with the same underlying codebase.
Lead Mobile Developer for fashion jewelry direct sales startup Chloe + Isabel.