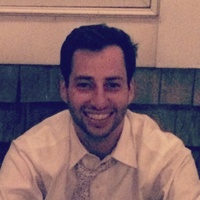 Jason Strauss
Full Stack Python Web and Data Developer
$15.00
For every 15 minutes
Over the last few years, I've worked on several end-to-end web applications, with an emphasis on quickly building Django applications. Many of them included data systems to help companies make sense hundreds of millions of rows via dashboards and interactive interfaces for working with data.
Over the last few years, I've built lots of web apps in with different frameworks. I've come to appreciate Django the most! It's opinionated (specifically with MVC) which provides structure and just the right amount of magic. Lately, I use Django almost entirely. I've worked with every aspect of Django: models, views, customizing the ORM, middleware, forms, etc.
I've worked with lots of different client and user requirements for working with data: pipelines, cleaning, normalizing, etc. SQL is often considered less expressive than tools like Pandas, but when tuned correctly, SQL is by far much faster. And coupled with an ORM, can be amazingly fun to use and query. Lately, I've been working on building business intelligences tools and optimizing queries for them, as well as for dashboards.
Average Rating
5.0
(4 ratings)
Great Help,explained thoroughly!!Do reccommend.
This guy is a legend! Very very good.
Great job, jumped in and understood the question super fast and helped find a solution.