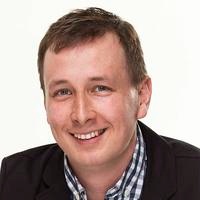 Jari Isohanni
Technical Specialist at UpCode Ltd
For every 15 minutes
Professional software engineer I have worked in mobile software development business for almost a decade now. Currently I'm working as technical specialist at UpCode Ltd, developing cutting-edge solutions for our customers. In my current position I have privilegium to follow mobile trends and see how the field of mobile software development changes. But it also gives me a great challenge to respond to this change, with solutions that not only work today but in the future also. My career has taught me a great asset of skills all from low programming languages into high level project management. I'm daily driven by my enthusiasm to create better apps for mobile user, apps that really take advantage of best features mobile devices can offer. Specialties: Software engineering, Agile development, C/C++, Java (J2ME and Android), Objective-C (iOS), Qt, C# (Desktop and Windows Phone),
Average Rating
5.0
(11 ratings)
Jari helped me convert my iBook into an IOS and an Android app. He grasped the brief well, worked quickly and communicated effectively throughout the process. I'm very pleased with the apps he's created.
Really good mentor. He explained everything clearly to me.
Very good mentor. He's generous with his time and quick to respond.
Very Helpful and Patient! He was very understanding and quick to find out what was wrong with my problem. I would definitely find this person for help again in the future!
Mentor fix our problem, also developed to us all the functions needed. We learn a lot, he was excellent!
Very helpful and always there when I'm stuck. :)
He addressed and fixed all my issues, and gave good pointers. He knows Java and Maven on Eclipse, and how to work both on Hadoop. Thank you.
He was awesome. Thank you Jari.