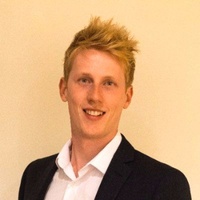 James Gee
Test Driven, Expert Lead Software Engineer on a mission to build better software
$25.00
For every 15 minutes
An area I have a huge interest in. I have built large (100 Page+) User Interfaces with JQuery, Angular 1 and React and have recently taken on a role whereby I mentor and teach others the best practices and skills associated with these technologies. Be it reviewing code or talking through 'this' in functions, I can apply my skills in almost any JS situation. Accessibility is something I have keen focus on. Having experimented using the web with some of the assistive tools out there (JAWS, Dragon) I made it a personal mission to help improve the web for these users. I recently put together an accessibility guide (https://geeman201.github.io/geemans-a11y-guide/#/) and colour contrast checking tool (https://colour-contrast.github.io/) to help teach others.
My Day to Day language, I've spent the last five years working on multiple 6-18 month long projects in both Java/Frontend spaces. I've defined Java web services (SOAP, REST and GraphQL) using Spring and Vert.x. Built ESB's with Apache Camel. All have been business critical and have resulted in me having a mix of skills in designing, building and testing scalable software. I now lead teams and actively work to help our engineers develop their skills through TDD and 'clean code' methods.
Working for a global consultancy I regularly interview for new talent be it junior or principal. I can help you get the right buzzwords in at the right time.
Github repositories
geemans-a11y-guide
Accessibility guide for novice/newcomers
a11y-links
Collection of useful accessibility links