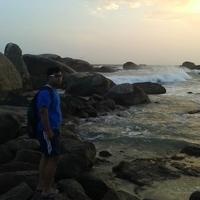 Senior Full Stack Software Developer and R expert
For every 15 minutes
I am 2010 graduate batch from Michigan State University having Bachelors degree in Mathematics. From then I have worked with a breadth of companies from software giant EBAY to a 1 year old startups. In EBAY, I have lead a team of 4 engineers. I have solid grasp of software engineering and worked with very interesting technologies.
Average Rating
5.0
(189 ratings)
this guy is awesome! works quick and produced exactly what i needed
Helped me with a very difficult C lab. Excellent quality code and helped me debug it to fit the required parameters. Highly recommended.
Awesome guy with huge brain :)
James works as hard as possible to get the best results even under time sensitive conditions. Truly an amazing guy :)
no words can describe how good this guy is. VERY detailed, clear work, easy to understand and very thorough. highly recommended to ALL. Believe me you wont regret it.
James is truly the most incredible person I have ever hired for a freelance project. He completed an R project with great communication and excellent results. I highly recommend him, A+ job as always from James!!
James did a great job on the project. He has excellent skills and be patient with the work he accepted. Don't be hesitate asking him for help.
VIEW MORE REVIEWS