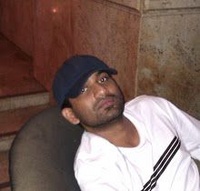 Jaliya Udagedara
Technical Lead/Microsoft MVP
For every 15 minutes
Software Engineer, with over 7 years of professional experience in Software Engineering. Has a deep passion to learn and be up to date with latest technologies. Has an ability to manage small and large technical teams guaranteeing the project delivery on time. Specialities are C#, .NET/.NET Core/.NET Standard, ASP.NET/ASP.NET Core, JavaScript/TypeScript, AngularJS, ReactJS, Redux, T-SQL, NoSQL, Azue etc.
Started with ASP.NET Web Forms, then MVC, Web API, and lately ASP.NET Core Razor Pages. Almost all the applications I am working with now has something to do with ASP.NET. Just amazing.
I just love JavaScript, one thing I can tell for sure is, if you don't know the basics, JavaScript can be annoying, but once you learn them, you will never stop loving JavaScript.
As a superset of JavaScript, I just couldn't stop myself being a fan of JavaScript. And most importantly it was designed by Anders Hejlsberg.
Github repositories
Blog-Post-Samples
Sample projects created for blog posts
Average Rating
5.0
(5 ratings)
Just fantastic. Helped me understand the problem and went into details and fixed it. Extremely helpful and most definitely recommended.