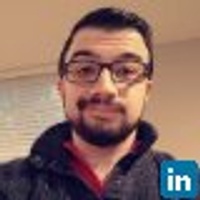 Jay Alchy
All Around Software Enthusiast
Average Rating
5.0
(26 ratings)
Nov 2017
Jay is tutoring me in data structures, he has a complete understanding of the subject and is able to explain the concepts in a very understandable way. 100% would recommend.
Great mentor! Highly recommend him!
Oct 2017
Excellent mentor! Clearly explains everything as he demonstrates to ensure you are able to follow the code in the future. It took him 20 minutes to teach me a subject that my ph.d professor couldn't do in a week.
Like last time, he really helped make sure I was set to go. Was willing to work with me free when there were problems and resolved them for me.
Jay is amazing and professional. I have been working with him as a mentor and I he has done some freelance work for me as well! He really know his stuff and is helpful and clear when explaining new concepts and wont stop until he has an answer to your question.
Jay was awesome. Quick and thorough.
very knowledgeable, takes time to explain everything he is doing so you can understand it.
Did a great job and was professional. I had a limited budget and he managed to help me very quickly (in less than 1 hour). Would definitely come back to him for help.
Amazing job!! He helped me with the project I was stuck on, but he didn't just do it for me. He taught me along the way and always asked if what he was doing made sense and if it didn't he would break it down for me.
Sep 2017
He is Professional and does coding very fast. Was great for me. Thanks.
Aug 2017
If you are looking for a Java expert, I highly recommend Jay. Not only is he knowledgeable, but he is a cool guy and easy to connect with. He is patient and he genuinely tries to help you understand the concepts of how Java works. He offers different teaching styles, your choice of either a hands-on or hands-off approach. He will tailor his sessions around your learning abilities and will make sure you get the most of his sessions. If I ever need another session, I would definitely book an appointment with Jay again.