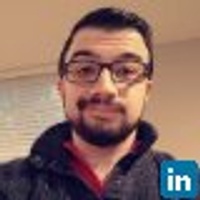 Jay Alchy
All Around Software Enthusiast
For every 15 minutes
I am a recent grad who has been writing software since I was 14. I love software and I love the intuition about software if taught right. I am currently an integrations engineer but I also work side projects using Unreal Engine, C#, and any stack I feel I want to improve in. I pick up languages like candy and enjoy helping others learn how to pick them up quickly and easily too.
5
C++
4
Java
3
Oop
Github repositories
BatteryCollector
Battery Collector based on the UE4 Repo
Disjoint Sets and the Maximal Tourism Problem
Follow this post and learn how to use a disjoint set to solve a competitive programming question.
Average Rating
5.0
(26 ratings)
Jay is tutoring me in data structures, he has a complete understanding of the subject and is able to explain the concepts in a very understandable way. 100% would recommend.
Great mentor! Highly recommend him!
Excellent mentor! Clearly explains everything as he demonstrates to ensure you are able to follow the code in the future. It took him 20 minutes to teach me a subject that my ph.d professor couldn't do in a week.
Like last time, he really helped make sure I was set to go. Was willing to work with me free when there were problems and resolved them for me.
Jay is amazing and professional. I have been working with him as a mentor and I he has done some freelance work for me as well! He really know his stuff and is helpful and clear when explaining new concepts and wont stop until he has an answer to your question.
Jay was awesome. Quick and thorough.
VIEW MORE REVIEWS