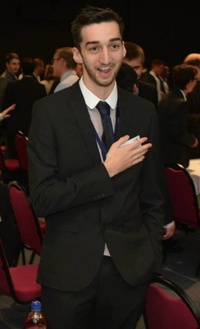 Jake Wright
All Rounder with deep ELK experience.
$10.00
For every 15 minutes
Howdy, In my short career or 4 years, I've managed to allow my skills take me from little old Cheltenham to New Zealand (Other side of the world!). I'm not the smartest guy, nor am I a work horse, I am however a very efficient worker, and I'd like to use my experience to help others on their path. I have a fairly solid Python background; my day job has me working on Big Data projects so my Systems knowledge is pretty sharp, too.
I have 3+ years of industry experience creating and implementing Python applications to service all kinds of needs; whether it be API interaction or data manipulation, chances are I have experience that could help.
Github repositories
word-square
Word square challenge