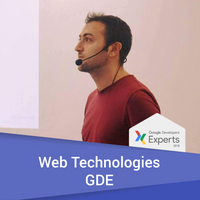 Jad Joubran
Google Developer Expert in Web Technologies & FullStack instructor
$40.00
For every 15 minutes
Technical Consultant & International Conference speaker. FullStack teacher. 8+ years experience in JavaScript & PHP. https://jadjoubran.io/
Tips to improve your programming skills
4 tips for developers to improve your programming skills!
Beginners Guide: Getting Started with Bower Package Manager
This article will guide you through basic bower usage and advanced usage for a team environment. Joubran will also share his personal workflow when dealing with bower with a team of developers.
Average Rating
5.0
(41 ratings)
Excellent mentor and very knowledgeable
Jad, you have been competent and effective in your support. Thank you very much.
Jad was awesome at integrating current location and Google maps into my Ionic app
Jad was awesome. Very knowledgeable and efficient. Highly recommended.
Another great session with Jad! Thank you.
Jad was brilliant. A quick reviews of some very complex code and he found three main areas that needed work. Professional, attentive and incredibly helpful. We will definitely be talking to Jad on a more regular basis
I honestly need an extra star.... 5 start review fall short for the quality work Jad provided. I appreciate the attention to detail which help us find the well hidden bug. Thanks again!!!!
VIEW MORE REVIEWS