Jose A Dianes
Data Analytics & Visualisation - SW Engineer PhD - data.jadianes.com
For every 15 minutes
With more than a decade of experience, I have been involved in different aspects of Data Analytics and Enterprise Software applied to domains such as Life Sciences, Ambient Sensing, and Real-time Simulators. I am available for consulting (off-line) data science jobs, including effective data visualisations, statistical inference, prediction, classification, results communication and report. I regularly use R, Apache Spark, and cloud resources if needed.
Github repositories
spark-py-notebooks
Apache Spark & Python (pySpark) tutorials for Big Data Analysis and Machine Learning as IPython / Jupyter notebooks
spark-movie-lens
An on-line movie recommender using Spark, Python Flask, and the MovieLens dataset
Building a Movie Recommendation Service with Apache Spark & Flask - Part 2
This Apache Spark tutorial goes into detail on how to use Spark machine learning models, or even another kind of data analytics objects, within a web service. By using the Python language, we make this task very easy, thanks to Spark own Python capabilities and to Python-based frameworks such as Flask.
Data Science with Python & R: Dimensionality Reduction and Clustering
An important step in data analysis is data exploration and representation. In this tutorial we will see how by combining a technique called Principal Component Analysis (PCA) together with Cluster, we can represent in a two-dimensional space data defined in a higher dimensional one while, at the same time, be able to group this data in similar groups or clusters and find hidden relationships in our data.
Data Science with Python & R: Data Frames I
These series of tutorials on Data Science will try to compare how different concepts in the discipline can be implemented into the two dominant ecosystems nowadays: R and Python.
VIEW MORE POSTS
Average Rating
5.0
(23 ratings)
Terrific work! Thorough, timely, and very helpfully explained.
Jose is an expert when it comes to programming in R and Latex. He knows the high-level programming in R and Latex and is good at making understandable explanations to each code. His report is clear but with detailed explanation to each step supporting by clear and beautiful tables and plots. The report structure also arranges in a very efficient and professional way. I would highly recommend him to anyone based on his good writing and formatting style.
Jose is a really good mentor. He is so patient with my questions and fixes them immediately.
Jose was wonderful to work with! He ran my code and reviewed the data before our meeting and was great at answering my questions and to help me understand and better visualize my data. Thank you Jose!
I'm extremely pleased with all the work Jose has helped me with. Not only is he a great coder, he is also an excellent communicator who explains his work very clearly. He also maintained active dialogue with me throughout the entire project to ensure that he included everything I needed. I highly recommend him for both mentor sessions and freelance work!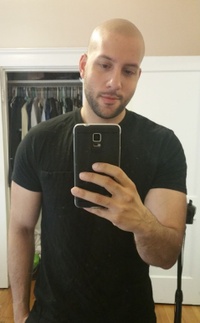 Extremely hard worker and talented programmer. Great for data vis.
Jose is an amazing mentor. Not only did he help me with an assignment, he also made sure that I understood the reasoning behind the code and etc. I would not hesitate to contact Jose again for any help in the future.
He did an excellent job within minutes!
Jose provided excellent guidance throughout the development of my R code. He was patient and quick in replying to all my messages and requests, and did not hesitate to help when needed. I recommend Jose for anyone interested in a freelance job!
VIEW MORE REVIEWS