Find a mentor

Web Programming

Mobile App Programming

Programming Languages

Data Science /Engineering

Database /Operations

Others
Jose A Dianes
Data Analytics & Visualisation - SW Engineer PhD
Average Rating
5.0
(15 ratings)
Jan 2018
Jose is an amazing mentor. Not only did he help me with an assignment, he also made sure that I understood the reasoning behind the code and etc. I would not hesitate to contact Jose again for any help in the future.
He did an excellent job within minutes!
Jose provided excellent guidance throughout the development of my R code. He was patient and quick in replying to all my messages and requests, and did not hesitate to help when needed. I recommend Jose for anyone interested in a freelance job!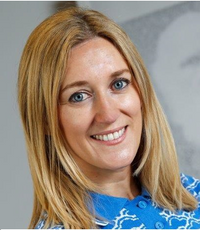 Jose is very knowledgeable and patient. He helped me with my R code. He has excellent pedagogical qualities. I will definitely work with him again.
Jose is professional and offered creative and knowledgeable insights to help with my programming investigation using R, as well as being a very friendly and willing to help guy as a whole.
Dec 2017
Jose is a talented programmer who provides expert guidance. He is patient with answering questions, and provides useful and efficient suggestions. I highly recommend working with him.
Jose can answer your questions in a timely manner and provides very great instruction. Clean and easy-to-understand codes. highly recommend! Great work. Very helpful.
Excellent help with tackling an asp site scraping questions! Addressed the problem completely with clear explanation.
Jose used a unique style to debug a raw data issue (even though I messaged thinking it was a ggplot issue) ,was quick in discovering it and provided a clear explanation using both visuals and text.
Aug 2015
He helps in a short time. He prepares the session in advance, All my doubts were solved.
Very helpful!! He answer and solve my doubts very quick