Find a mentor

Web Programming

Mobile App Programming

Programming Languages

Data Science /Engineering

Database /Operations

Others
Jose A Dianes
Data Analytics & Visualisation - SW Engineer PhD
For every 15 minutes
With more than a decade of experience, I have been involved in different aspects of Data Analytics and Enterprise Software applied to domains such as Life Sciences, Ambient Sensing, and Real-time Simulators. I am available for consulting (off-line) data science jobs, including effective data visualisations, statistical inference, prediction, classification, results communication and report. I regularly use R, Apache Spark, and cloud resources if needed.
Github repositories
spark-py-notebooks
Apache Spark & Python (pySpark) tutorials for Big Data Analysis and Machine Learning as IPython / Jupyter notebooks
spark-movie-lens
An on-line movie recommender using Spark, Python Flask, and the MovieLens dataset
Building a Movie Recommendation Service with Apache Spark & Flask - Part 2
This Apache Spark tutorial goes into detail on how to use Spark machine learning models, or even another kind of data analytics objects, within a web service. By using the Python language, we make this task very easy, thanks to Spark own Python capabilities and to Python-based frameworks such as Flask.
Data Science with Python & R: Dimensionality Reduction and Clustering
An important step in data analysis is data exploration and representation. In this tutorial we will see how by combining a technique called Principal Component Analysis (PCA) together with Cluster, we can represent in a two-dimensional space data defined in a higher dimensional one while, at the same time, be able to group this data in similar groups or clusters and find hidden relationships in our data.
Data Science with Python & R: Data Frames I
These series of tutorials on Data Science will try to compare how different concepts in the discipline can be implemented into the two dominant ecosystems nowadays: R and Python.
VIEW MORE POSTS
Average Rating
5.0
(11 ratings)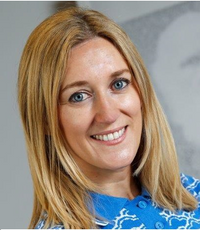 Jose is very knowledgeable and patient. He helped me with my R code. He has excellent pedagogical qualities. I will definitely work with him again.
Jose is professional and offered creative and knowledgeable insights to help with my programming investigation using R, as well as being a very friendly and willing to help guy as a whole.
Jose is a talented programmer who provides expert guidance. He is patient with answering questions, and provides useful and efficient suggestions. I highly recommend working with him.
Jose can answer your questions in a timely manner and provides very great instruction. Clean and easy-to-understand codes. highly recommend! Great work. Very helpful.
Excellent help with tackling an asp site scraping questions! Addressed the problem completely with clear explanation.
Jose used a unique style to debug a raw data issue (even though I messaged thinking it was a ggplot issue) ,was quick in discovering it and provided a clear explanation using both visuals and text.
He helps in a short time. He prepares the session in advance, All my doubts were solved.
Very helpful!! He answer and solve my doubts very quick