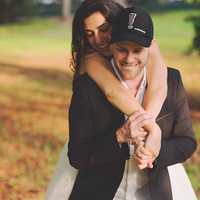 Jacob Koenig
CEO of a Tech Development Agency, and iOS Developer with Experience on Emerging Techs like AR and Chatbots
I am the founder and CEO of a hi-tech app development agency for start ups and top companies in the U.S. and abroad. I am passionate about making the world a better place, and I think that technology paves the way to do exactly that by solving the little problems that make a big difference in people's lives.
What do you do when you have to present 20+ heavy displays on supermarkets across countries? You show them all through AR
Generate a workout and train with the one and only, Chris Heria's workout style
Patek Philippe AR Watch Try-on
Try on watches on Augmented Reality just by pointing your phone at a picture of them!
2018
Client: Govberg Watches
5 ways you can use Augmented Reality in your business
Augmented Reality has been gaining steady popularity in the recent years. I like to believe that it is because it is not just another recipe for engagement, but a base ingredient with which businesses can make great products for all kinds of uses.
I have an amazing idea for an app. Now what?
Hint: Ideas are [maybe] 5% of the whole. There's a lot more than the idea that goes into creating a startup!
VIEW MORE POSTS