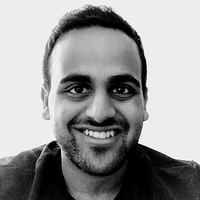 Jacob Abraham
Eager to help anyone and learn along the way :)
Average Rating
5.0
(4 ratings)
Apr 2018
Jacob did a fine job helping me complete my assignment for Ruby. Very professional and will get the job done. I would highly recommend using Jacob Abraham's codementor services.
Jacob helped me to find a script to automate the running process of java files.
Awesome guy. willing to help you as quick as possible.
Mar 2018
Was very helpful in helping me explore a difficult issue in my code. Very responsive. Would highly recommend!