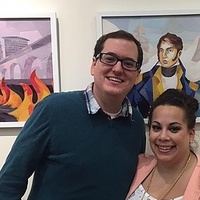 Jacob Estell
For every 15 minutes
I have spent the last 5 years working on back-end and middleware applications. My focus has been using .NET to develop data processing (ETL) applications along with integrating that data into other applications via APIs and services. I hope I can share my experiences with you!
I spend most of my professional time working on data processing and service development. I have also worked on RESTful endpoints, SSIS packages with C#, and some ASP.NET applications. My experience with these parts of .NET along with my experience mentoring junior developers makes me comfortable teaching and mentoring you on these topics.
SQL Server is my bread and butter data store in my professional career. In writing data processing applications I've embraced learning and designing data models and data access that some application developers would shy away from. I feel comfortable in these areas in SQL and I would like to make sure that you are too.
I find testing a curtial part of application development. I believe testing starts at design, at the acceptance test level, but should continue all the way down to unit tests. I have experience writing Cucumber Scripts, Unit and Integration tests, and some performance testing.
Average Rating
5.0
(1 rating)
Jacob is a great mentor. He was able to resolve my issue timely and he's very effective and efficient of his work. Thanks Jacob!
I really appreciate Jacobs assistance. Jacob is definitely an expert on SSIS Packages. I would recommend him.