Freelance Jabber Developers Available for Hire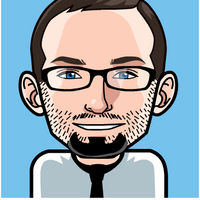 Hire Now
Hire Now
Freelance Jabber developer in Glasgow, United Kingdom
CTO: Elixir, Ruby, Rails, Android Developer (and scrum master) with 10+ years experience
I've now completed over 130 sessions on Codementor! I'm a consultant developer who's been coding for over 10 years now; 6 of those years professionally. I mainly work in Rails, EmberJS and Elixir these days, but I've built things in languages ranging from C to NodeJS to Go. I've had the opportunity to have large multi-nationals on my client list such as Mozilla, IBM, 888.com, and multiple large financial businesses. Outside of Codementor, I'm a CTO at a Startup in Scotland, as well as a consultant adviser for various startups and small businesses in Scotland and the UK.
Hire Now
Freelance Jabber developer in Montreuil, France
XMPP, erlang and ejabberd Specialist. AWS Certified Solution Architect.
Hire Now
Freelance Jabber developer in Florence, Italy
Owner @SIMACS | Solutions Engineer
Andrea is a Sencha Professional Services engineer and longtime member of the Sencha developer community, with extensive professional experience using Ext JS and Sencha Touch. Prior to Sencha, Andrea covered the role of senior software and web developer in several italian companies and started his own businness and personal website to spread out the use of Sencha products for web and mobile applications development.
Hire Now
Freelance Jabber developer in East Barsham, United Kingdom
Experienced full-stack developer
Hi, I'm currently one of the main developers for a small branding consultancy. My responsibilities include full stack web development across a range of technologies, but mostly focusing on php. Primarily I tend to work as a wordpress developer, but I have also worked with Laravel, Magento and React. I also set up and currently maintain the company server, running both a mailserver and webhosting for multiple websites. I have some experience in database design and have experience in building Android applications. Primarily the biggest skill I have brought to the company is a keen eye and the ability to quickly pick up new technologies in a high pressure scenario. I am completely self taught.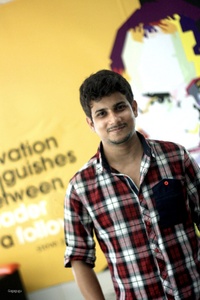 Hire Now
Freelance Jabber developer in Dhaka, Bangladesh
Software Engineer
I am a software engineer having 5+ years professional android & backend application development experience with Java & Kotlin. Beside I love to play with Erlang. I have experience developing messaging application (Audio, Video, Text) using XMPP & WebRTC protocol, Data driven apps. I use JavaEE & Play Framework 2 for backend development using Java. Experienced on Kotlin side by side Java for android application development.I use SQL, MongoDB, ElasticSearch, Sqlite, Riak to store data. Besides I am experienced with MQTT for IOT. I follow Agile Development methodology for software development.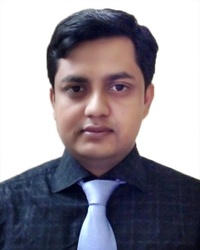 Hire Now
Freelance Jabber developer in Dhaka, Bangladesh
Sr. iOS (Swift 3) Analyst Programmer and Mobile Application Architect Developer of mBaaS, Micro Services, REST API, Github, Bitbucket, JIRA
More than 9 years of professional software development experience. Have deep knowledge on iOS, SWIFT, Objective C, XMPP, Web RTC, REST API App Development (5 years) and C#, WPF, ASP.NET, JAVASCRIPT, .NET WPF, ,WCF, MS SQL Server (4 Years).Want to work with bright and motivated people. Enjoy tackling BIG problems with clever code. The main preference is to analyze, plan and work in a challenging environment where strong sense of responsibility and commitment requires and dignity of work provides job satisfaction and the place of work provides potential avenues for learning, growing & achieves top level in hierarchy of the company.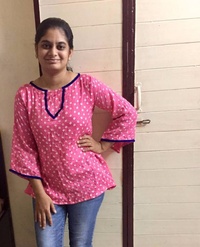 Hire Now
Freelance Jabber developer in Rajkot, India
4 year experienced OS Developer with 15+ Apps.
I have worked with different types of Apps : Business Apps, E-commerce Apps, Social Networking Apps, Travel Apps, Chat Apps, Apps with photo and video manipulation, Music Apps, Utility Apps Technical Expertise : - iOS – Strong OO design and programming skills in Objective-C. - Familiar with iOS SDK (UIKit, Cocoa Touch, Core Data, Core Location, etc.) - Familiar with Xcode. - Web Service Integration (JSON, XML) - Xcode 6, Xcode 7 with iOS7,iOS 8 and iOS 9 - SQLlite3, CoreData,PDF - Experience on web service integration (SOAP, REST, JSON, XML) - Experience on Third Party SDK Integration in iOS. - Experience on SocialMedia integration in iOS (Facebook , Twitter , Instagram) 8. - Experience on Audio,Video and Live Streaming(Radio) in iOS. - Experience on Image,audio and videoProce...
Hire Now
Freelance Jabber developer in Bhubaneswar, India
Full Stack Developer
I am a programmer with many years of experience. I am highly experienced in PHP, JavaScript, and HTML/CSS with a strong knowledge of MySQL, MongoDB, Redis, Solr, WordPress, Node.js, Cordova, Linux, and Git. Writing efficient code for great product is his ultimate goal. My passion for development has allowed me to help many students and clients to turn their ideas into scalable products.
Hire Now
Freelance Jabber developer in Bengaluru, India
IOS Engineer at Microsoft
An organized, detail oriented, and conscientious self starter with strong algorithmic and problem solving skills. Proven ability to work independently or as part of a team. Adept at technical troubleshooting and anticipating future potential problems.
Are You a
Jabber
Developer?
Get paid while making an impact. Become a Codementor for the next wave of makers.
Apply Now