James Jensen
Talented developer and mentor, with over 75k reputation on StackOverflow.
Average Rating
5.0
(9 ratings)
Dec 2015
James did a code review of my API/SPI and was able to offer good design suggestions. Thanks !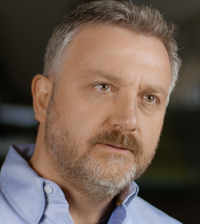 James has good knowledge of Dependency Injection and the session was very helpful.
Sep 2015
Awesome experience! First time using code mentor. James responded quickly, even late at night. Solved my problem and gave me some great advice for further improvements, all in under 15 mins! I highly recommend James.
Apr 2015
He was very kinda and did more than just solve my problem. i came out of the lesson with alot more knowledge about my project and how to solve a problem like this in the future. i definitely will be coming back to him for future problems
Dec 2014
Very helpful. Answered my question with a more elegant approach than the one I envisioned.
Nov 2014
helped me solved my problem very quickly
Oct 2014
Awesome. Gave me the best approach and showed me how to do it.
Awesome! Solved my problem (and then some) in a timely manner that was easy to understand.
He provided great help and really simplified things and stuck with me until the problem was resolved. Would definitely recommend him as a mentor!