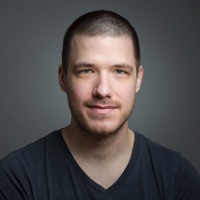 Ivor Reic
Javascript Front End Developer, UX Designer, Consultant
I am a development and UX design expert who helps companies build complex custom-made web applications by focusing on a single project at a time, having an agile proactive approach, and building software with business goals in mind. Through my boutique consultancy — codetree.co I work with established companies and passionate entrepreneurs to help them map out, design, and deliver their most important projects on time. Things I value: - Effective communication that keeps everyone informed and on the same page - Delivering weekly measurable results by showcasing working and improved software - Simple and transparent relationships in which everyone can speak truthfully Reach out and let's discuss your current challenges and future plans. At that point we will have a better idea as to whether we're a good match.
Github repositories
space_invaders
Canvas based space shooter written in ~600 lines. I hacked this together during my early days of javascripting, and left it here for shame. Hope you like spaghetti :)
boxd_api
Node/Mongo API for a Trello clone; old version written in es5 - es6
Being a specialized generalist
Specializing, particularly in tech, offers many advantages. It makes it easier to set goals and focus self-development efforts. It also allows for simpler and clearer positioning, which generally leads to more contracts and higher compensation.