Find a mentor

Web Programming

Mobile App Programming

Programming Languages

Data Science /Engineering

Database /Operations

Others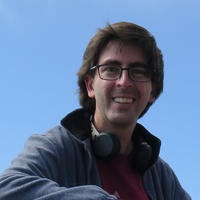 Isai B. Cicourel
Senior Member of Technical Staff at Oracle
$10.00
For every 15 minutes
My name is Isai B. Cicourel; I am a senior member of technical staff in Oracle Spatial and Graph team. I joined Oracle in November 2011 and have been working with the Web Ontology Language, developing tools to integrate Protégé with Oracle Database and Oracle NoSQL Database, OWL axiom-level security, improving the owl import mechanism and enhancing Java APIs for Jena Adapter. I teach undergraduate courses at two different colleges, while also giving workshops on Semantic Web technologies (RDF, OWL, SPARQL) on demand at various campuses and conferences. Since I love teaching, I considered this an opportunity to help teach people in need of more exact knowledge, for developers that are starting their career, or developers just in need of a hand in a new area.
Counting Word Frequency in Python
Word frequency is word counting technique in which a sorted list of words with their frequency is generated, where the frequency is the occurrences in a given composition. Here's how to easily count word frequency using Python and HashMap.
Image Manipulation in Python
Image filters are not only something we use to make our pictures on social networking sites look cool, they are useful and powerful techniques for processing videos and images not only for printing in an offset; but also to compress and improve playback and speed of on-demand services.
VIEW MORE POSTS