Freelance Iptables Developers Available for Hire
Hire Now
Hire Now
Freelance Iptables developer in Bucharest, Romania
LAMP and Sphinxsearch expert
ex- Lead Support Engineer at Sphinx search.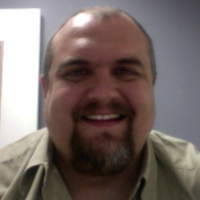 Hire Now
Freelance Iptables developer in Ashburn, United States
Professional IT Technologist & Executive | Software Development | Mobile App Development | IT Strategy | Hosting |
I've been developing and programming forever. It is what I do. I *love* helping people. I know many languages and methods. I've implemented many different things and I can usually find solutions to issues in a heartbeat. Let me help you , you will be glad you did.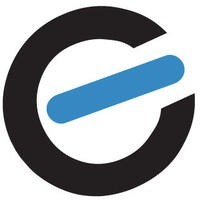 Hire Now
Freelance Iptables developer in Burnaby, Canada
Analista Desarrollador en Nest Systems
I am a creative and passionate programmer who is constantly looking for great challenges that lead me to meet the needs of my customers. During the last years I have successfully delivered my commitments, gaining a lot of knowledge and experience. The flexibility of my work enables me to provide a stylish and professional website to any industry. If you need a traditional web presence, a robust application, or artistic animation, I have the solution for you.
Hire Now
Freelance Iptables developer in Marquette, United States
Emergency support specialist, cloud consultant, lifetime coder, Linux ninja, security guru, developer-operations liasion, systems administrator. Often called 'rockstar', 'unicorn', 'hero', 'savior', 'recluse'; seldom called on the phone.
I put out cyber fires over donuts and camp fires. Polyphasic sleeper serving all timezones! Provider of live-help in real-time via video conference for technologies I have mastered and problems no one else can solve. Writer of re-brandable content management systems (every app has content, does it not?), re-usable apps & APIs, member of Mensa & Intertel, slayer of salmon. Human languages for fun, programming languages for breakfast. I left Detroit in the Dot-Com era to live deep in the north woods, I wear camo every day and kill my own food when I have to. I solve my own problems with grace and efficiency. I'll be happy to solve yours! My three most valuable skills: * Problem solving * Anticipation (of variables and user expectations) * Machine logic These skills, when applied t...
Hire Now
Freelance Iptables developer in Santa Tecla, El Salvador
Distributed systems/web developer
I'm a distributed systems developer with expertise on load balancing, actor model, networking and functional programming.
Hire Now
Freelance Iptables developer in Concord, United States
Co-founder & Director of Technology at Core-apps
Desktop and Web Application Developer with real world experience and knowledge. Enjoys solving tough problems, navigating through uncharted territory, and learning along the way.
Hire Now
Freelance Iptables developer in McLean, United States
Full-Stack Help
The best way I can help you is by showing how all the pieces fit together. It's hard to learn some topics just by blog posts because they usually focus only on one piece. Instead, I'll show you how it all works, specific to your situation, and answer any questions you have. I've worked up and down the stack from designing to back-end services and server management.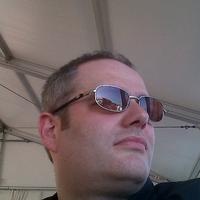 Hire Now
Freelance Iptables developer in Torre Boldone, Italy
IT Architect
Solid background in the Information and Communication Technology field; experience acquired with top market Italian and European players (Telco and Enterprise Market). Specific competence on deployment and placement of value added ICT services and security systems. Specific technical knowledge in System Integration for OSS (Operational Support Systems); deep knowledge in System and Network infrastructure Design and Planning (for both Physical and Virtualized environments) Consolidated many-years project management and consulting approach to the customers. Product marketing and IT architectural design, technical and business development pre-sales Bid management Project management on mission critical tasks Operational procedures Infrastructure design and planning Hardware and Softw...
Are You an
Iptables
Developer?
Get paid while making an impact. Become a Codementor for the next wave of makers.
Apply Now