Not looking for Iphone ipad Developers? Find other types of developers: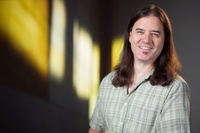 Hire Now
Freelance Iphone ipad developer in Denton, United States
Lead mobile developer specializing in native iOS and Android apps.
Freelance iOS/Android/mobile applications developer having worked on over 100 mobile apps - many with server side functionality of mobile applications (see brainwashinc.com) Worked with many 3rd parties including: Escort/Cobra Radar, ATV Escape, Mobiata, AppCubby, AppNoose, Trey Weir Media, IRCO, Ramquest, Semaphore Mobile and more - see BrainwashInc.com for many more. Manning Publications Co. published my "iOS in Practice" book - details at manning.com/cahill I enjoy the challenges and rewards of this work and would enjoy talking about opportunities with anyone. Specialties: iPhone/iPad/iOS/Swift/Objective-C/C++/Cocoa/Cocoa Touch Android/Java CoreData/MapKit/JSON/RESTful API BlackBerry JDE/Java J2ME TC65/Java
Hire Now
Freelance Iphone ipad developer in Noida, India
Mobile developer, consultant, global citizen
**mobile developer and consultant, rolled out reputed apps like Pregmo (Covered by Huffpost), Aiko & Egor, Hasfit fitness Apps by Coach Kozak (showcased in Techcrucnh disrupt 2015), TTE (featured in TC disrupt), wrapup news, raftaar astrology, SGL enterprise Apps and some more under way** As a Mobile consultant, I leverage my own expertise and app development team Agicent to create awesome mobile Apps for my clients (who are mostly startups, entrepreneurs, and also enterprise)s. *We do everything so far as mobile development is concerned, right from consulting to design and development of iOS and Android apps as well as their backend sides (complex logic, admin panels, transactions, business intelligence, publishing tools).* Out of 100s of apps we developed, some of those have gained great...
Hire Now
Freelance Iphone ipad developer in San Jose, United States
Entrepreneur, iOS Engineer, Co Founder & CTO at Lily app, Founder at GoTechian
I am a technologist, passionate about building high impact products in fast paced environments. In my 8+ years of experience, I have worked on almost every part of the stack and at different stages of startups too. Currently, I am leveraging machine learning & Emotion AI to build algorithms that match people to products according to their perceptions.
Hire Now
Freelance Iphone ipad developer in Kew Gardens, United States
Software Engineer
I am a passion-driven, inventive and meticulous software engineer with a speciality in approaching objectives from a unique perspective to drive results. I have worked on various projects to develop a skill set which allows me to adapt to work related conditions and projects. These projects include: - Cliqur, which creates session based collaboration with the student and instructor (HackPrinceton Winner). - Geomerge, which is a mobile game that ranked top 5 in 11 countries. Ranked top 10 in 27 countries. Ranked top 100 in 136 countries. Ranked top 200 in United States under Strategy Games with a total of 200 thousand impressions. - Box People, which is a mobile game created to provide addicting and fun gameplay. - Undecided, which is a decision engine with a social twist allowing us...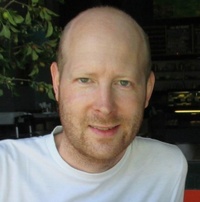 Hire Now
Freelance Iphone ipad developer in Radstock, United Kingdom
Highly experienced mobile developer
Dan has more than a decade of experience working in mobile development for clients ranging from The Cartoon Network to De Beers.  In addition to working as a developer for clients such as Audi, News Corp and many more, Dan helps run SWmobile - a local meetup group. It has become the largest mobile development meetup in the south west with over 800 members. 
Hire Now
Freelance Iphone ipad developer in Lahore, Pakistan
Expert web and mobile developer (Asp.Net / MS SQL Server / Objective C / Java / iPhone)
I have almost 10 years of experience with software development. This includes working with a wide range of technologies used for a variety of domains. Some of my applications that I developed right from the scratch include: - Sentiment analysis web based tools - Social networking websites and mobile apps - Real estate suite of web and desktop applications - Inventory management web portals - Scheduling softwares - Data mining software / Search tool - Ecommerce websites - Mobile apps involving social media integration, location based processing, payment processing, photo/video/image processing, analytics integration and many more stuff.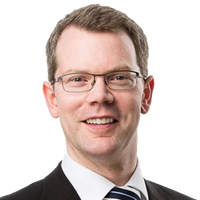 Hire Now
Freelance Iphone ipad developer in Munich, Germany
Senior Digitalist
Based in Munich (Germany), Marco is a digital native with more than 15 years of experience in various consulting roles, and a strong focus on project management in the IT space. His passion lies in unlocking the true potential of digital transformation in traditional markets, especially niche economies. Digital Transformation means more than just reducing costs, and optimizing efficiency - it's also key to transform or even disrupt business models. 'Lean' is a great tool to do that.
Hire Now
Freelance Iphone ipad developer in Crawley, United Kingdom
Hi! Having an academic background in Computer Security research ( coding mostly in C and Java), I've spent the last 4 years working as an iOS and OSX developer first as a freelancer and then in the commercial industry. Feel free to contact me for any Objective-C and, to an a certain extent, Swift problem.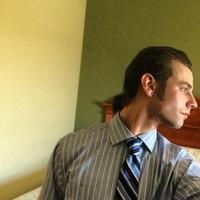 Hire Now
Freelance Iphone ipad developer in Ashburn, United States
Full Stack Web & Mobile Software Programmer, Consultant
I've been programming, developing, & exploring multiple facets of the web since '97. From HTML/CSS/JS to Visual Basic, PHP, and Objective-C, I've been around and back again. I'm currently focused on full stack web & mobile development, ideally building projects from the ground up and seeing them through to market. I'm seeking business opportunities for small start-ups or large companies on a passionate team with room for growth, creating a future one amazing service at a time. Specialties: Ruby (1.8.x - 2.x), Rails (2.3.x - 4.x), iOS, RubyMotion, PhoneGap, Drupal, Wordpress, PHP, Apache, HTML/HTML5, CSS/CSS3, Javascript, jQuery, JSON, AJAX, EmberJS, AngularJS, NodeJS, BackboneJS, CoffeeScript, Bootstrap, SASS, XHTML, XML, HAML, ERB, SCSS, RSS, MySQL, PostgreSQL, MongoDB, SQLite, Amazon ...
Hire Now
Freelance Iphone ipad developer in Ahmedabad, India
Mobile App and Website Development and IT Software Developer
Moon Technolabs is a full-service Web & Mobile Application Development Company India, We providing custom Web & Mobile App solutions to the clients across the world and Certified Best Mobile App Development Startup Company, July 2016 by Silicon India poised to take the world by storm with its quality app development solutions and winner of GESIA AWARD 2015 for the best Mobile App Development Company in Gujarat, offering you best solution under one roof. We Offer: => Mobile Application Development => Emerging App Development - Apple & Android Wear App Development => MacOS and Windows Desktop Software Developer => Website Design & Development => Web Application Development => eCommerce Design & Development => CMS Development => Open Source Customization (Magento, Drupal, Joomla, Word...
Are You an
Iphone ipad
Developer?
Get paid while making an impact. Become a Codementor for the next wave of makers.
Apply Now