Freelance Iot Developers Available for Hire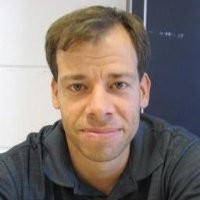 Hire Now
Freelance Iot developer in Toronto, Canada
Senior Software Engineer
Worked on multiple projects for Raspberry pi and Arduino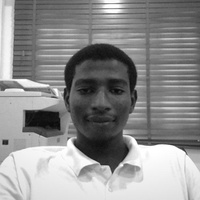 Hire Now
Freelance Iot developer in Suleja, Nigeria
Software Engineer with extensive experience in Mobile Development - Checkout my portfolio http://lethalskillzz.com
Worked on multiple projects that involved AVR, Arduino and Raspberry pi.
Hire Now
Freelance Iot developer in Rochester, United Kingdom
Experienced (12+ years) C# and .NET developer with a commitment to SOLID and Test Driven Development
My business, Tigra Astronomy, specializes in producing software, instruments and automation systems for astronomers. The majority of our work is hardware/software interface and observatory automation and we specialise in ASCOM drivers using C# and .net but we also do many other things. I've used C# and .Net almost exclusively for more than 10 years ever since it was first introduced in 2001. In total, I have more than 30 years' experience of software development, spanning embedded systems, telephony, communications, web/ecommerce, astronomy and things too numerous to list. I'm dedicated to the concept of continuous self-improvement and I try to adopt modern, agile practices and our internal processes are based around Atlassian Jira, Stash and Fisheye; Git with GitFlow; and TeamCity c...
Hire Now
Freelance Iot developer in Ashburn, United States
Frontend Web Developer @ Amazon.com
Excited about all things javascript. I promote doing things right and thinking problems through. Maintenance is on my mind with every line of code I write.
Hire Now
Freelance Iot developer in Matawan, United States
Specialising in IoT/embedded systems, cybersecurity and data science
I've shipped half a dozen IoT/Internet-connected embedded devices, including implantable medical devices. I've been responsible for security design.
Hire Now
Freelance Iot developer in Eton Wick, United Kingdom
Full stack developer with a focus on javascript based stacks.
I am a full stack software engineer and entrepreneur with between 1 and 10 years professional experience working with the technologies listed. Current focus lies in the development of

IoT

and cross-platform (web,dektop,mobile,IoT) solutions. My areas of expertise are the general syntax and usage of languages. Effective, correct and appropriate use of software design patterns. Defining algorithms. Handling (possibly large) amounts of data effectively and presenting results to the end-user in a clear and timely manner. Designing and managing the infrastructure to drive these results. Working with stakeholders to design, budget, and plan software development projects and their architecture, turning business objectives into measurable goals. Planning for and scaling with growth. Troubleshoot...
Hire Now
Freelance Iot developer in San Francisco, United States
Multidisciplinary engineer and entrepreneur with a reliable history of product improvement and hands-on experience in small and large teams. Former EMT, machinist...
Experience with embedded Linux running IoT. Good understanding of

IoT

security principles; good understanding of the challenges around

IoT

and solid grasp on product execution strategy.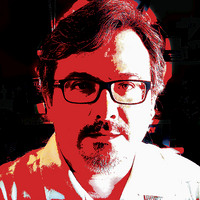 Hire Now
Freelance Iot developer in Norwalk, United States
Technologist with 20+ years of experience
With more than 20 years of experience working with heterogeneous computing systems, my experience is as broad as it is deep. I am a creative and analytical thinker just the same. My goal is to solve your issue as quickly and efficiently as possible and my reviews tell a tale that simply does not lie. I highly recommend you check them out for yourself. I love helping people and that is the main reason why I am here. I want to help you figure out that pressing problem that you just have not been able to figure out on your own. I am the guy other technical people call when they cannot figure out a problem. The harder the problem, the better. I always like me a great challenge. But I also wotk on run-of-the-mill server-not-responding, load-balancer-is-failing, running-out-of-EBS-volume...
Hire Now
Freelance Iot developer in Santa Clara, United States
Tech Enterpreneur, Co founder
I strive to live by GTD philosophy combined with entrepreneurship principles. I did a dozen of startups over last decade. My best skill is to develop MVP out of idea and bring it to market. I build tech teams and business products.
Hire Now
Freelance Iot developer in Warsaw, Poland
CTO, Software Architect
CTO, enterpreneur and experienced team leader in software development projects - redy for new challenges and career opprotunities. 12 years of experience in delivering IT solutions for business clients from Poland, USA, France: e-commerce, e-learning & dedicated systems for automotive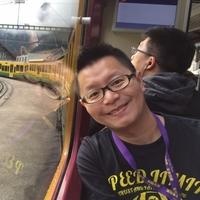 Hire Now
Freelance Iot developer in Taipei, Taiwan
Backend Software Engineer
Love to share new technology, learn new stuff and implement funny stuff in new way! Have been in several startup and be part of core-engineering team, mostly focusing on backend and DevOps work!
Hire Now
Freelance Iot developer in Yucaipa, United States
Full Stack Developer/Architect
Java backend with JavaScript/HTML/CSS front end. Also work on iOS application talking to these backend. Latest project involved working with AWS lambda + API backed by JavaScript and DynamoDB.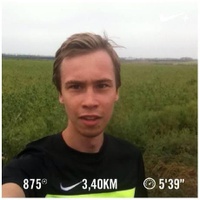 Hire Now
Freelance Iot developer in Maykop, Russia
Let me solve some troubles
Hello, my name is Alex! I'm a full-stack developer. Founder of hypergraph.cc - a mind mapping tool. Creator of Hypermedia - Angular 2 template. https://wrapbootstrap.com/theme/hypermedia-angular-2-dashboard-WB06N2263 I've been doing complex admin dashboards : for video management system, for HR agency, for cloud printing startup and others. I instantly play with modern technologies to have fun, to make smth cool and be useful for my clients. From time to time I participate in small startups and program micro-controllers. I don't use timer on code mentor, I prefer offline help payment. I dont't bill if I haven't solved an issue.
Hire Now
Freelance Iot developer in Istanbul, Turkey
I'm a Microsoft Certified Solution Developer (in Web Apps) with over 5 years of experience using C# MVC and Microsoft Azure cloud services to develop highly scalable and secure solutions with a track record to back that up.
I'm a Full Stack developer specialising mostly in C#, ASP.NET MVC, Entity Framework and Azure, though you'll also find me dipping my toe into the

IoT

pond as well, developing firmware for microcontrollers / embedded systems with C. If you would like to find out more about me, you should check out my LinkedIn (see recommendations), GitHub and Stack Overflow profiles (in addition to my existing reviews here.)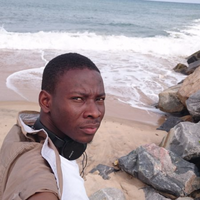 Hire Now
Freelance Iot developer in Lagos, Nigeria
Web and embedded systems developer whose process-driven approach to crafting rich experiences and insights into software and system realization help clients stay ahead of the game.
Well-equipped to aptly adopt the most appropriate technologies, I develop Web Applications and Embedded Software. I am excited about solving problems and delivering innovative solutions that bring about real values. I have got the knack of demystifying difficult concepts.
Are You an
Iot
Developer?
Get paid while making an impact. Become a Codementor for the next wave of makers.
Apply Now