Not looking for Ios8 Developers? Find other types of developers:
View Profile
Freelance Ios8 developer in San Jose, United States
iOS development *is* what gets me up in the morning.
Experienced iOS developer, working full time developing awesome iOS applications!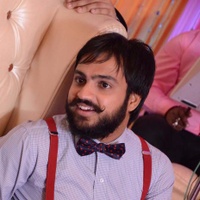 View Profile
Freelance Ios8 developer in Delhi, India
Lead iOS developer with 5 years of experience 👉 www.tanmay.cc
I am an EXPERT in creating adorable User Interfaces and Beautiful animations. I have more than 4 years of experience developing Mobile Apps. My portfolio is here ➔ www.tanmay.cc What clients have said about me 📝 - Zane Kellogg, Co-founder | BelovedRobot.com ❝Tanmay is an excellent communicator and mobile developer. For our project he was able to quickly understand the requirements and contribute on a very complicated iOS app. He is persistent and thorough, a great asset to any team.❞ Samant Sikka, Co-founder | Sqrrl.in ❝We were looking for kickass iOS developers who could not only deliver the product but someone who can work as a core member of the team and contribute to the product development. Tanmay was all that and more. He fit right in and challenged us when needed in the b...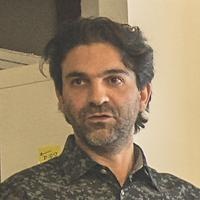 View Profile
Freelance Ios8 developer in Chrzanów, Poland
iOS developer and more generally polyglot code writer
Professionally writing code for nearly 20 years (but in the field for much more). It's a few years I'm heavily focusing on iOS development, although still doing other stuffs from time to time (C#, node.js, meteor, web development, android, etc.).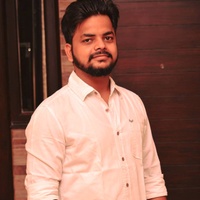 View Profile
Freelance Ios8 developer in Mumbai, India
Senior iOS Engineer, Freelancer, Product Enthusiast
I am an expert iOS developer with 4 years experience including Foundation, UIKit, CoreData, iCloud, Concurrency, Blocks, Locations and Maps, Networking, Bluetooth, Local and Remote Notifications, Static Libraries, Frameworks, Instruments, Xcode Server CI and so on. For more on my skill and successfully finished jobs, please have a look on my Profile Portfolio(http://angel.co/prashant-dwivedi ) by visiting my official site @ http://prashantdwivedi.in
View Profile
Freelance Ios8 developer in Brookline, United States
Experienced Software Craftsman
I am a consultant with a Big 4 firm, I also am an experienced developer, architect and mentor with over 14 years of experience. I have been programming professionally since 2001. My experience covers many languages and technologies on the desktop, mobile, web and cloud.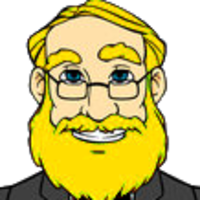 View Profile
Freelance Ios8 developer in Chicopee, United States
I haven't had a dissatisfied client yet
MS in Computer Science with over 12 years of professional experience from IBM to startup founder to freelancer with a lifelong ♥ for coding. I've published two IT books; expect excellent communication skills and professionalism.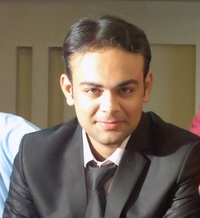 View Profile
Freelance Ios8 developer in Islamabad, Pakistan
UI/UX Designer | iOS Developer | MEAN Stack Developer
I have been working as a UI/UX Designer & iOS Developer since 2010 and 2014 respectively. I have a love for clean design and code and learning new things I'm presently expanding my solid experience in UI / UX design and iOS development. I focus on using my interpersonal skills to design and develop in such a way that creates a strong interest in my employers. I hope to develop skills in product design. As an individual, I'm self-confident and you'll find me creative and naturally passionate. I'm a forward thinker, which others may find inspiring when working as a team
View Profile
Freelance Ios8 developer in St. Petersburg, United States
Mobile Software Engineer
I am an experienced software engineer with over a decade of experience working with many types and sizes of development teams. Extremely versatile with technologies, platforms and programming languages, and will always choose the right tools for the project, without bias. I have played a lead technical role on many projects I've worked on.
View Profile
Freelance Ios8 developer in Montreal, Canada
Lead mobile developer at Bookwitty
5 years of experience in Objective-C and iOS Started using swift since day 1 of its launch
View Profile
Freelance Ios8 developer in Los Angeles, United States
iOS Dev at eHarmony
I am an iOS/Objective C/Swift Developer in the Los Angeles Area hoping to make a difference in the mobile tech industry. I got a Nintendo Gameboy Advance when I was about 13. This was the beginning of my fascination with mobile technology. This device was the most interesting and exciting thing I had ever owned. As I began to play with my Gameboy more, I wanted to know how it worked. As a child of the 90's, I naturally turned to the internet to provide me with knowledge. Thanks to the internet, I was making my own games and applications for my Gameboy written in C++. They were simple and rudimentary, but they were mine. Being able to control and apply the power of mobile devices has been an obsession ever since. Now I work in Xcode all day, every day, making a great app at eHarmony.
View Profile
Freelance Ios8 developer in Mississauga, Canada
Android App (Java|Kotlin) , iOS App (Swift), Web Development, Firebase Advocate, Angular, Javascript, JavaEE Applications, Database Design & Mobile UI Prototype Design
A leader, as well as a hard working individual, that works very well with others. I have a very strong background in Native Mobile Application Development, Information Technology/Programming Development, IT Computer Security, Website Database and Design Programming, UI/UX Development, SQL, Hybrid iOS/Android Application Building/Development and launch. Language & Framework used for development so far. Java For Native Android Development Java EE for Java MicroService Development. Swift For Native iOS Development CakePHP (A PHP & MySQL framework) & HTML,CSS and JavaScript for Web Development. C# For Cross Platform iOS, Android And Universal Windows Phone Development. Used C# for Unity Game Development once. Extensively conversant with Google's Firebase Realtime Database In my spare time...
View Profile
Freelance Ios8 developer in London, United Kingdom
iOS and React-Native developer, Ex - Amazon
I am 2013 batch Computer Science from IIT MADRAS, India. I have experience of working in companies like Amazon, Uber. I have also experience in working with a VC backed startup. I have experience working in iOS apps, ReactJS, React-Native, NodeJS and Firebase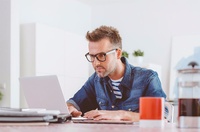 View Profile
Freelance Ios8 developer in Tangi, Pakistan
I am full time Freelancer and Programmer
1.worked with pasha software house for 6 months. 2.Continuously enhancing Expertise for new Technologies and Advances in IT Industry. 3.worked as a programming lab instructor in National University of computer and emerging sciences. 4.Already working as a freelancer since last 3 years View Profile
Freelance Ios8 developer in Galați, Romania
iOS & Mac OS Developer
Apple iOS and Mac OS developer with crypto skills
View Profile
Freelance Ios8 developer in Lausanne, Switzerland
Mobile developer (iOS, Android)
Mobile Developer. I build mobile and web applications. Published several apps on AppStore. Visit portfolio (http://pulkitgoyal.in/portfolio) to see some of my work.
Are You an
Ios8
Developer?
Get paid while making an impact. Become a Codementor for the next wave of makers.
Apply Now