Not looking for Ios7 Developers? Find other types of developers: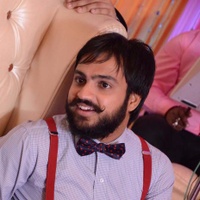 Hire Now
Freelance Ios7 developer in Delhi, India
Lead iOS developer with 5 years of experience 👉 www.tanmay.cc
I am an EXPERT in creating adorable User Interfaces and Beautiful animations. I have more than 4 years of experience developing Mobile Apps. My portfolio is here ➔ www.tanmay.cc What clients have said about me 📝 - Zane Kellogg, Co-founder | BelovedRobot.com ❝Tanmay is an excellent communicator and mobile developer. For our project he was able to quickly understand the requirements and contribute on a very complicated iOS app. He is persistent and thorough, a great asset to any team.❞ Samant Sikka, Co-founder | Sqrrl.in ❝We were looking for kickass iOS developers who could not only deliver the product but someone who can work as a core member of the team and contribute to the product development. Tanmay was all that and more. He fit right in and challenged us when needed in the b...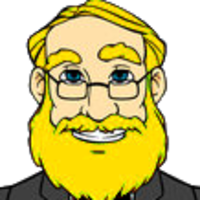 Hire Now
Freelance Ios7 developer in Chicopee, United States
I haven't had a dissatisfied client yet
MS in Computer Science with over 12 years of professional experience from IBM to startup founder to freelancer with a lifelong ♥ for coding. I've published two IT books; expect excellent communication skills and professionalism.
Hire Now
Freelance Ios7 developer in Montreal, Canada
Lead mobile developer at Bookwitty
5 years of experience in Objective-C and iOS Started using swift since day 1 of its launch
Hire Now
Freelance Ios7 developer in Los Angeles, United States
iOS Dev at eHarmony
I am an iOS/Objective C/Swift Developer in the Los Angeles Area hoping to make a difference in the mobile tech industry. I got a Nintendo Gameboy Advance when I was about 13. This was the beginning of my fascination with mobile technology. This device was the most interesting and exciting thing I had ever owned. As I began to play with my Gameboy more, I wanted to know how it worked. As a child of the 90's, I naturally turned to the internet to provide me with knowledge. Thanks to the internet, I was making my own games and applications for my Gameboy written in C++. They were simple and rudimentary, but they were mine. Being able to control and apply the power of mobile devices has been an obsession ever since. Now I work in Xcode all day, every day, making a great app at eHarmony. Hire Now
Freelance Ios7 developer in Galați, Romania
iOS & Mac OS Developer
Apple iOS and Mac OS developer with crypto skills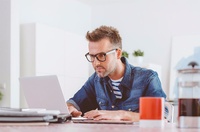 Hire Now
Freelance Ios7 developer in Peshawar, Pakistan
I am full time Freelancer and Programmer
1.worked with pasha software house for 6 months. 2.Continuously enhancing Expertise for new Technologies and Advances in IT Industry. 3.worked as a programming lab instructor in National University of computer and emerging sciences. 4.Already working as a freelancer since last 3 years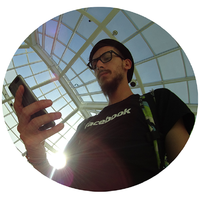 Hire Now
Freelance Ios7 developer in Zapopan, Mexico
iOS Developer at Wizeline
Mobile developer and entrepreneur with fast learning capabilities, proactive and dynamic. True believer of opportunities based on talent, interested in usability, arts, and learn new languages​​. Co-founder of Olinguito a startup that aims to show the world that "all is not yet discovered", reinventing cities and cultures, in addition to raising awareness about the world.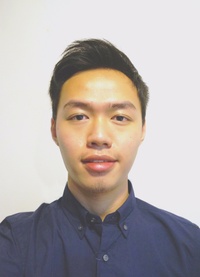 Hire Now
Freelance Ios7 developer in Los Angeles, United States
Founder at SwiftBack
A problem solver thru analytical observation and a creator. Frontend and Backend software architect for a ride sharing app, which scaled bandwidth towards 40,000 users. Knowledgable from basics of implementing and configuring APIs and SDKs, Frontend development plan on web,mobile and backend from basic functions to machine learning and algorithm implementation. An individual who is driven by innovation leveraging on technology and design . Hyu believes in executing projects beyond conservative means and devoted to problem solving with a different perspective.
Hire Now
Freelance Ios7 developer in Milan, Italy
Founder at NinjaBit
Software engineer with strong experience in platforms integration, mobile and web development with client-server real-time techniques, distributed architectures, scalable software patterns and always on the edge of innovation. Contributor on many opensource softwares and enthusiast founder and creator of some brand new startups. Committed to software development since childhood for passion, then for work, now for a living. Researching new ways and paradigms to solve old and new problems and pushing the limits on what can be possible on man-machine interaction. Competencies: - Full SDLC (Software Development Life Cycle) from concept to delivery. - Enterprise, mobile, desktop and web applications. - Object Oriented, Test Driven Development and Aspect Oriented Development - Full ...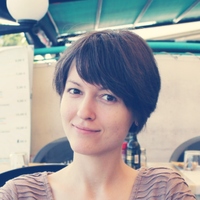 Hire Now
Freelance Ios7 developer in Bryan, United States
Experienced and creative iOS developer
I'm an iOS developer with 4 years experience in development of commercial projects of different scales. I have strong knowledge of iOS fundamentals, number of powerful widely used libraries, social network integration, testing frameworks, version control systems.
Hire Now
Freelance Ios7 developer in Swarzedz, Poland
Experienced iOS Developer
I am an experienced freelance iOS developer with previous gamedev experience. I am familiar with most aspects of iOS programming, including UIKit, CoreAnimation, OpenGL, GameKit, IAPs, CoreText, GCD, networking. I have developed about 30 iOS apps from scratch, and worked on many more. Before that, I helped to develop over 40 mobile java games.
Hire Now
Freelance Ios7 developer in Ramallah, Palestine
iOS Developer
Project manager and developer on a variety of technical and creative projects and fields for Mobile applications including video games, iOS Application, and Android Applications. Interested primarily in making people the best at what they can be, from art and programming to learning to cook. Always looking for interesting problems to solve and finally my goal is to be an effective person in this life and help people to be better. Specialties Finding clever solutions to complex problems in a variety of different realms. Using automation to reduce drudgery in employees work and enable them to do the things they do best.
Hire Now
Freelance Ios7 developer in Ashburn, United States
Mobile/Web/Desktop Developer with years of experience. Currently a Microsoft MVP for 4 Years.
Michael Crump is a Microsoft MVP, Pluralsight and MSDN author as well as an international speaker. He works at Telerik with a focus on everything mobile. You can reach him on Twitter @mbcrump or keep up with his blog by visiting michaelcrump.net.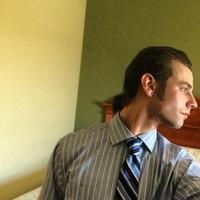 Hire Now
Freelance Ios7 developer in Ashburn, United States
Full Stack Web & Mobile Software Programmer, Consultant
I've been programming, developing, & exploring multiple facets of the web since '97. From HTML/CSS/JS to Visual Basic, PHP, and Objective-C, I've been around and back again. I'm currently focused on full stack web & mobile development, ideally building projects from the ground up and seeing them through to market. I'm seeking business opportunities for small start-ups or large companies on a passionate team with room for growth, creating a future one amazing service at a time. Specialties: Ruby (1.8.x - 2.x), Rails (2.3.x - 4.x), iOS, RubyMotion, PhoneGap, Drupal, Wordpress, PHP, Apache, HTML/HTML5, CSS/CSS3, Javascript, jQuery, JSON, AJAX, EmberJS, AngularJS, NodeJS, BackboneJS, CoffeeScript, Bootstrap, SASS, XHTML, XML, HAML, ERB, SCSS, RSS, MySQL, PostgreSQL, MongoDB, SQLite, Amazon ...
Are You an
Ios7
Developer?
Get paid while making an impact. Become a Codementor for the next wave of makers.
Apply Now