Freelance iOS Developers Available for Hire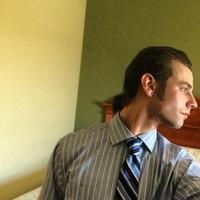 Hire Now
Freelance iOS developer in Ashburn, United States
Full Stack Web & Mobile Software Programmer, Consultant
I've been programming since 1997. From PHP to VB to Ruby to Objective C.. I've been around and back again. Now I want to share the absurd amount of learning I've done in that time with you!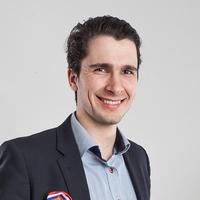 Hire Now
Freelance iOS developer in Bechyne, Czechia
1000+ sessions, #1 iOS & Swift Mentor of 2016 & 2017, senior iOS dev, co-founder @Movez LLC
I am primarily an

iOS

developer with a background in game development, agencies and entrepreneurial ventures. I started programming in my 11 years and proved to be very creative and talented. My biggest driver is to be involved in a great project, making great things happen. I'm passionate about stunning graphic design and animations while having strong analytical skills to design and realize complex app architecture. I love to keep things simple, clean and efficient. Obj-C & Swift, strong in OOP patterns, Jenkins CI, Auto-Layout, Responsive Design, GIT, RESTful API's, Multithreading, In-App purchases, APNS, social integrations, Parse
Hire Now
Freelance iOS developer in Warsaw, Poland
Lead engineer with 10+ years development experience & background in delivering training courses
I was the lead developer on the

iOS

application for a leading bank and the lead mobile engineer for a startup in San Francisco. I have written large 100% native apps and also large hybrid apps using PhoneGap/Cordova.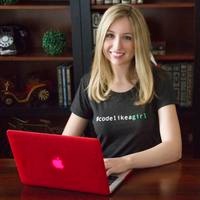 Hire Now
Freelance iOS developer in New York, United States
Research and Development at Media Labs at Comcast NBCUniversal
I learned Objective-C and Swift by reading a book and watching YouTube tutorials. Last year, I took an independent study, where I created a game called Where's Pierre. The game centers around a balloon who is lost from his owner Pierre. In this trivia and endless runner adventure, the player, as the balloon, must go through a series of countries and collect "hint" letters to find Pierre once again! Last year, I created VC++ Student Developers, a student-run organization where designers, programmers, and entrepreneurs come together to make things they are passionate about. As the Co-Founder, I'm responsible for leading multiple projects, including websites, mobile apps, and games. I am also the Director of

iOS

Development for VC++, meaning I specialize in working with several small groups t...
Hire Now
Freelance iOS developer in Ashburn, United States
Full-Stack CEO, Lean Startup Consultant, Super Genius, Force of Nature
A leader. A brother. (Possibly) Your secret lover. Also referred to as "Who was *that*?" or "What just happened here?", Justice Gray is what would happen if a professional wrestler and a computer scientist had a baby, that baby married a hurricane and they had a child named Justice. He is passionate about Lean Startup principles and ideals, and Agile like a vast, predatory bird. Most importantly, he is a builder who loves to build: building applications, building teams, building businesses and building dreams. When he's not saving the world one company at a time, he can be found espousing his thoughts either on LinkedIn or at whoisjusticegray.com. Note: If you are looking for a much less prohibitively expensive - but possibly more talented and equally handsome - resource to singlehand...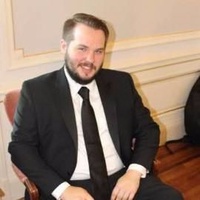 Hire Now
Freelance iOS developer in Toronto, Canada
Mobile Developer
I've worked on a wide variety of

iOS

projects, implemented killer UIs, developed SDKs and have pretty much done it all (not actually, but I've done a lot). I'm extremely comfortable with developing any type of

iOS

application - so long as it works within the occasionally strict limitations Apple puts on their apps.
Hire Now
Freelance iOS developer in Ashburn, United States
Tech Enterpreneur, Co founder
Strong

iOS

background. Did about 100+ apps where

iOS

comes first. Aware of most production nuances from

iOS

6 until

iOS

11. Objective C and swift mixed applications, integrations and cross platform C modules. Porting and reverse engineering modules.
Hire Now
Freelance iOS developer in Los Angeles, United States
iOS Developer/Backend Developer/Entrepreneur/CTO for Hire
I mostly work with early level startups and have taken various roles in the tech side of mobile companies. I have released dozens of mobile apps with these companies for the iPhone, iPad, and Apple Watch, that were built with Swift and/or Objective-C.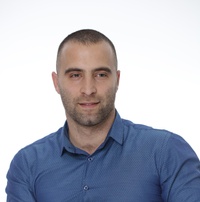 Hire Now
Freelance iOS developer in Ashburn, United States
iOS Software Architect
I've started working with

iOS

since Steve Jobs presented the first iPhone, back in 2007. From that day, I have developed over 130

iOS

apps. I have private school where I teach iOS, both Objective-C and Swift.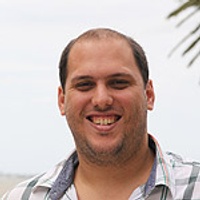 Hire Now
Freelance iOS developer in Montevideo, Uruguay
Senior iOS Engineer at DecemberLabs
I'm a senior

iOS

developer with many apps in the AppStore. I'm also the creator of AltBeacon https://github.com/Decemberlabs/AltBeacon an open source library used by many developers around the world. I specialise in apps with complex UI components and animations. Besides making

iOS

apps I also lecture and coach on

iOS

development in college and companies. Below some of the latest apps I have created on the store. Blownaway: https://itunes.apple.com/us/app/blownaway/id892801211?mt=8 Stationdose: A music app that allows you to listen to different playlists according to the weather, location, time of the day and taste. https://itunes.apple.com/us/app/vasctrac/id1121791155?ls=1&mt=8 Vasctrac: An app to help medical researchers perform hearth related investigations by using the iP...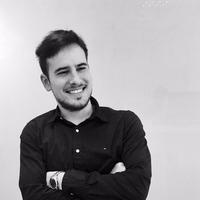 Hire Now
Freelance iOS developer in Londrina, Brazil
Lover of great design, venturing in startups and trying to build a better world with smiles =)
It is easy to build an

iOS

app, the hardest part is to do it beauty and usable that everyone wanna it. Since I started developing

iOS

apps my main focus is on UI and UX, every app that I made gives a different and better experience to the user.
Hire Now
Freelance iOS developer in Wylie, United States
iOS Mobile Apps Developer
I started out as a Mac developer working in c/c++ and objective-c and then moved over into

iOS

development, now I work on objective-c / swift hybrid apps.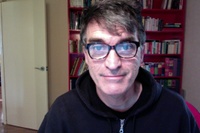 Hire Now
Freelance iOS developer in Ashburn, United States
Startup Coach | App Developer | Ski Instructor
I've been developing

iOS

apps since the

iOS

3.0 days. I'm fully engaged in Swift but still can grok a bit of Objective-C. I love sharing my long experience in the software and startup world with students as I help them take on specific challenges. I help people build mobile apps for the iPhone and all the other great platforms. By Apple putting a mobile phone on the wrist with Apple Watch Series 3, I think there will be a real push for watch apps and deeper integrations into the platform with Siri and other App extensions.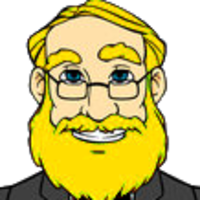 Hire Now
Freelance iOS developer in Chicopee, United States
I haven't had a dissatisfied client yet
I not only have mastery expertise in

iOS

and Swift, but I'm the author of the certification exam for Swift 2 at International Knowledge Management (ikmnet.com)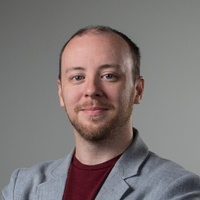 Hire Now
Freelance iOS developer in Jacksonville, United States
iOS Developer and Mobile App Strategy Consultant
Experience across all levels of

iOS

development. Most comfortable in UI development, Core Animation, Core Graphics, but can help anywhere.
Are You an
iOS
Developer?
Get paid while making an impact. Become a Codementor for the next wave of makers.
Apply Now
Check out our iOS developers in: