Not looking for Ionic2 Developers? Find other types of developers:
View Profile
Freelance Ionic2 developer in Eton Wick, United Kingdom
Full stack developer with a focus on javascript based stacks.
I am a full stack software engineer and entrepreneur with between 1 and 10 years professional experience working with the technologies listed. Current focus lies in the development of IoT and cross-platform (web,dektop,mobile,IoT) solutions. My areas of expertise are the general syntax and usage of languages. Effective, correct and appropriate use of software design patterns. Defining algorithms. Handling (possibly large) amounts of data effectively and presenting results to the end-user in a clear and timely manner. Designing and managing the infrastructure to drive these results. Working with stakeholders to design, budget, and plan software development projects and their architecture, turning business objectives into measurable goals. Planning for and scaling with growth. Troubleshoot...
View Profile
Freelance Ionic2 developer in East Lansing, United States
Lead Software Engineer - Writing code for 21+ years
21 years of experience in building and managing enterprise software solutions throughout the Cincinnati and Dayton, OH areas. Expertise in Microsoft.NET development with emphasis on web development. Experience managing small to medium-sized teams of developers, project scope, budget, and customer-facing sales. Specialties: .NET Technologies, C#, VB.NET, ASP.NET Webforms and MVC, SQL Server, Agile development, Project Management, Unit testing, Quality Assurance, Test Driven Development, Jquery, Bootstrap, REST services, LINQ, Angular 2, TypeScript, .NET Core
View Profile
Freelance Ionic2 developer in Miami, United States
Freelance software engineer and instructor
At the start of 2014 I decided to switch my development to being full-stack JavaScript. I have extensively used LoopBack on the backend and Angular (1.x and 2.x) on the front-end. As of 2015 I've been a full-time / full-stack JavaScript developer. In the past I've been working as a teacher at a University teaching applied technology, which made me understand how the learning process works and refining my skills in getting a message over.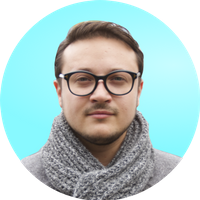 View Profile
Freelance Ionic2 developer in Kiev, Ukraine
UX/Product Designer & UI Developer with 10+XP
Im expert UI/UX developer and designer with 9 years experience in design and 4 years in development. I'll be glad to help you with ui/ux for mobile and web apps. Also im professional coder.
View Profile
Freelance Ionic2 developer in Grand Forks, United States
Full-Stack Web Developer & Hybrid Mobile Developer (Ionic 1 / 2 / 3 + Angular 1 / 2 / 4) | Previously: Senior Software Engineer @ SmartThings / Samsung
Web (JavaScript, Python, Django, Angular) & Mobile Developer (Swift iOS, Hybrid Ionic, etc) passion for building awesome apps that wow. Also have experience teaching command-line tools, Git + GitHub, JavaScript to over 200 engineers at large corporation. Really enjoy teaching programming & application development to anyone looking to become a developer. More Projects can be found on my GitHub: https://www.github.com/northDacoder Languages & frameworks I have experience with: Python Django Javascript jQuery NodeJS AngularJS MeteorJS UnderscoreJS PostgreSQL MySQL Front-end Design: HTML5 Twitter Bootstrap Foundation CSS3 Responsive/Adaptive Design Media Queries Mobile UI Design Mobile Development (Native) iOS 9 + Swift 2.1 Mobile Development (Hybrid)...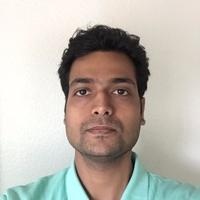 View Profile
Freelance Ionic2 developer in Jaipur, India
Consultant | Technical Speaker | Startup Founder | Full Stack Developer | Chatbots | AI | Machine Learning | JavaScript | jQuery | NodeJS | AngularJS | MongoDB | MeteorJS | ElasticSearch | Firebase | Android | Ionic | Mocha | Digitalocean | MySQL
** Full Time Consultant, Entrepreneur, Developer. ** ** One Minute Quick Video Intro : https://www.youtube.com/watch?v=ylxt9a-izOw ** Most Searched for Consultant For Chatbots and Voice enabled Apps** ** Have Build Products for Startups and Large Enterprises. ** ** Consult Startups with their Product. ** ** You will not be Charged if i am not able to Resolve your Issue.** **Go Ahead and Schedule a Session with me, I would love to talk to you ! :-) **
View Profile
Freelance Ionic2 developer in Tel Aviv, Israel
Expert Full Stack Developer (JS, Node, Ruby)
Expert full stack software developer with more than 12 years of experience. I started to learn and write code when i was 10 years old because i thought this is the coolest thing ever and it can actually give me super powers. All my knowledge is from self-learning and i do not believe that some curse or degree can make you a developer, self-learning is the only way if you want to control the bits. I used to work 4 years for the very famous Israeli army unit 8200 (israeli version for the american NSA): https://en.wikipedia.org/wiki/Unit_8200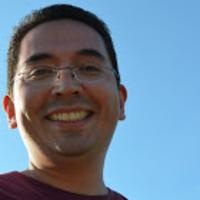 View Profile
Freelance Ionic2 developer in Provo, United States
Full-stack web developer
I'm a senior web/database developer willing to help out anyone with questions about Java and Java-related technologies/frameworks, AngularJS, JavaScript/HTML/CSS, and SQL (Oracle in particular).
View Profile
Freelance Ionic2 developer in Baarn, Netherlands
angular-meteor creator
Are You an
Ionic2
Developer?
Get paid while making an impact. Become a Codementor for the next wave of makers.
Apply Now