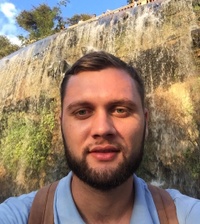 Ion Brumaru
Full-stack iOS developer with 5+ years experience
$10.00
For every 15 minutes
Highly passionate and experienced iOS developer with more than 5 year of experience. • Shipped over 40 different iOS apps. • Computer Engineering • Great design and UX experience Experience with all core iOS apis and various third party apis. GPUImage, Firebase, Restful APIs, Auto-layout, Push notifications, In app purchase, Apple watch development, Apple TV development, iCloud, PassKit, SiriKit, Maps, Fabric, FacebookKit, Crashlytics, Debugging, OAuth2, Braintree Payments, Apple Pay, Networking, Alamofire, AFNetworking etc. Basically I am able to help with anything iOS related.
A mobile application for people with disabilities
Interactive mobile closet
An interactive closet that allows a user to plan an outfit in advance, manage items in their closet(s) and make a note of outfit ideas.
- It reminds you along the day when it's time to train - It guides you with her voice helping to perform correctly - It motivates you with achievements to unlock and precise goals - It shows you with animations the correct way to perform exercises
Average Rating
5.0
(4 ratings)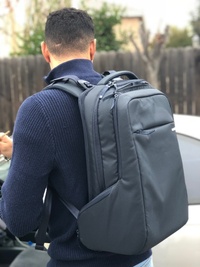 Ion went above and beyond to help me! I certainly look forward to our next encounter. A++
Ion was very quick and knowledgeable about what best practices were, and how to fix my errors. I would definitely recommend him for any of your Swift and iOS needs!
Quick and helpful. Thanks Ion!