Not looking for Interfaces Developers? Find other types of developers: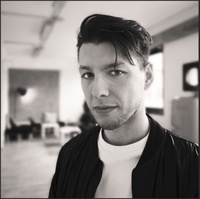 View Profile
Freelance Interfaces developer in Cesena, Italy
Digital Product Designer with 10 years of experience
I'm Europe base UX/UI Designer, dividing my life between Bologna, Italy and Berlin, Germany. I'm specialized in mobile platforms. I have deep expertise in the specificities of both iOS and Android interaction patterns, so I can help you building great experience from scratch or porting from a platform to another, keeping the core experience of your product , and improving it. My tools of the trade are Sketch, Photoshop, Invision, Zeplin, Framer, Origami and xcode .
View Profile
Freelance Interfaces developer in Centreville, United States
President/Founder at Code Corps
GitHub Repository: http://github.com/jacobheater I am an engaging individual with a strong passion for software architecture. I have excellent interpersonal skills, and communicate well in both oral and written forms. I am a natural leader and have experience in leading a team of developers, client presentations, meetings, and exhibit good leadership characteristics. I have software architecture experience in small and enterprise level applications, and am highly experienced in the SDLC process. I enjoy working in a team setting, in fast-paced environments and leading a team to success. I believe that writing high-quality code is a must, not a nice-to-have, and I enjoy mentoring developers and learning from other people. I am highly skilled in multiple programming languages and platfor...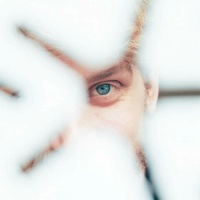 View Profile
Freelance Interfaces developer in London, United Kingdom
The only principle that doesn't inhibit progress is: Everything goes.
I dropped physics in 2009 to become a fullstack developer and then partially dropped the developer role in 2016 to work with technology and education. While I can still be a physics teacher and a fullstack developer, what currently drives me is trying to understand how can we improve our relationship with machines through joyfull and mindfull experiences. I believe invention literacy is a way to empower people. If we work together it's very likely I will talk a lot about Paulo Freire and Paul Feyerabend. If you don't know them, you should definitely check them out because they are awesome! On my spare time I am a synth freak, homebrew computer enthusiast, marble run maker and a terrible melodeon player. I'm interested on human machine interaction, communication protocols, procedural and...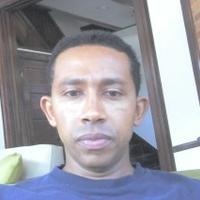 View Profile
Freelance Interfaces developer in Silver Spring, United States
Senior .Net Developer
• More than 13 years of overall software development experience having expertise in all stages of the whole software development life cycle. • Microsoft Certified Solution Developer in .Net • Proficient in Object Oriented Analysis and Design(OOAD), Object Oriented Programming (OOP), ,design patterns, software development best practices, Agile development Methodology, and TDD • Excellent interpersonal, communication and organizational skills, productive relationships by working effectively with team members at all levels; easily adapt to new environments and with great potential to learn. • Have a great passion about technology and always try to keep up by reading tech blogs, checking out developer podcasts and webcasts, and attending developer training classes
View Profile
Freelance Interfaces developer in Turku, Finland
Software Engineer at Truppr
I munch on code for breakfast, lunch and dinner. Scala, JavaScript and iOS enthusiast. Lover of God and Family. Love cars; bad dancer.
View Profile
Freelance Interfaces developer in Skopje, Macedonia
Experienced full-stack developer. Passionate about technology and quality software engineering.
Software engineer with excellent computer science/engineering background and more than 4 years of professional experience working as full-stack web developer with slight bias towards the front-end. Started coding since I was 15 and gradually gaining experience as going through the computer science specialized courses in high school and university. Recently I find myself working on web applications built on top of the Spring/Node.js stack with Angular and of course other cool technologies, frameworks and libraries. In my free time I enjoy reading, learning and practicing new stuff, working on interesting side projects and doing some sport :). Technology stack: JavaScript, Typescript, Angular (1.x, 2+), Bootstap, Material design, D3.js, Node.js and it's ecosystem, Java, Spring framework a...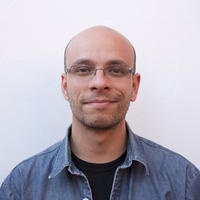 View Profile
Freelance Interfaces developer in Valencia, Spain
Hardware designer and firmware developer, in love with the creative process used to bring products to life
I am a hardware designer, used to design for manufacturing, who also loves tinkering and bring strange devices to life. I can help you with many electronics related topics.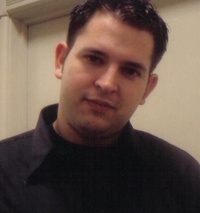 View Profile
Freelance Interfaces developer in Houston, United States
Seasoned .NET developer with mobile development experience
I'm a .NET developer with over a decade of experience building enterprise applications, mostly in ASP.NET WebForms and MVC. have also built mobile applications for iOS and Android using the native frameworks.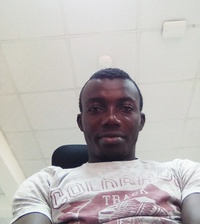 View Profile
Freelance Interfaces developer in Lagos, Nigeria
Determined, focused and fun.
I love using technologies, while following best practices, to build out scalable applications. I also love teaching. I'm interested in big data and code refactoring, and when I'm not coding, you can find me playing or watching football.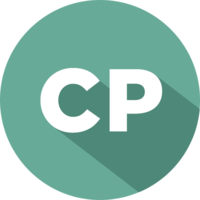 View Profile
Freelance Interfaces developer in Delray Beach, United States
Full Stack Developer
6 years of PHP, 3-4 years of JavaScript and Node.JS, 2 Years of Python and Django. Full Stack developer at start-up.
View Profile
Freelance Interfaces developer in Tel Aviv, Israel
Planetary-grade web development mentor
I'm on a mission(!) to mentor serious students into their successful web development careers. After working some non-tech jobs, I realized that I could do much better for myself. And I did. Now, I'm passing it on. Depending on your situation, getting you there might take a year or three. This is not a program that produces framework-specific "developers", who are otherwise clueless about too many things. This is about mature, gradual learning, in your own pace. You might do this for fun. You might do this to advance or completely change your career. Take notes. This will be fun.
View Profile
Freelance Interfaces developer in Willesden, United Kingdom
Head of Design & Senior Frontend Developer with experience in WordPress and PHP
I have 7 years of advanced front-end development experience as well as skills in development with WordPress and other PHP frameworks such as CodeIgniter. As Head of Design of the company I work with, I can also offer design critique and feedback for 60% of the standard rate. Please let me know if you wish to find out more.
View Profile
Freelance Interfaces developer in Varese, Italy
Software engineer
Full stack software engineer, mostly focused on backend. Golang evangelist, technology addict, passionate about the web since 1996, I consider myself lucky because I love doing my job. My favorite quote is from J. W. Goethe: "Whatever you can do, or dream you can do, begin it. Boldness has genius, power and magic in it. Begin it now."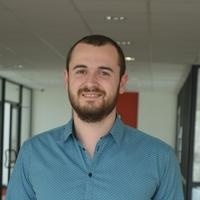 View Profile
Freelance Interfaces developer in Sofia, Bulgaria
Patient, easy-going, specialized in ASP.NET Web API, MS SQL and Cloud applications
I graduated the American University in Bulgaria in 2016 with a double major in Computer Science and Information Systems. In early 2016 I became one of the co-founders of Centroida, where we designed and built Central Property - a complete cross-platform solution for property managers. I have 3+ years of experience with Microsoft.NET and MS SQL - including Entity Framework, .NET MVC, and .NET Web API. I have designed and implemented the entire back-end structure of numerous projects, including Central Property, using the aforementioned technologies. I also have experience with back-end Node.js, AWS (Lambda, S3, Route 53, DynamoDB etc.), having developed several infrastructures for products working with big data. As hobby projects, I like creating simple games - both multiplayer browser ...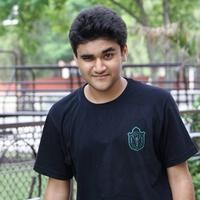 View Profile
Freelance Interfaces developer in Delhi, India
Co Founder at Greplr
Android Developer and Python Enthusiast, love to build applications, good with data structures and algorithms design. Have been developing android applications for past 4 years. Expert in Android, Java and Python. Have a good experience with web technologies. Like to contribute and fix bugs in open source softwares/projects. Have a good experience of working with startups and IT firms.
Are You an
Interfaces
Developer?
Get paid while making an impact. Become a Codementor for the next wave of makers.
Apply Now