Freelance Interactive Developers Available for Hire
Hire Now
Freelance Interactive developer in Baton Rouge, United States
Custom Web & Mobile Apps for Business and Government Customers
Hire Now
Freelance Interactive developer in Traverse City, United States
Front-end Web Developer
I was trained as a graphic designer but my interests are in front-end development. Turns out having a design degree pays off when translating a design into the base for all websites and applications.
Hire Now
Freelance Interactive developer in London, United Kingdom
Front-end developer specialising in Javascript (es6) React, Flux & front-end ops
Currently a front-end developer at moo.com working on the critical design software which drives the site. Previous roles at HealthUnlocked and Blitz Games Studios have seen me focus on various highly

interactive

applications using technologies such as React, Backbone & the flux pattern to achieve these to a high standard.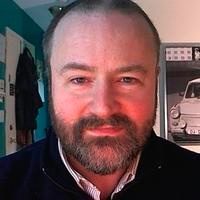 Hire Now
Freelance Interactive developer in Pepperell, United States
full-stack Python & JavaScript ● IT architect & strategist ● DevOps ● smokejumper
• Expert full-stack Python & JavaScript developer • Full DevOps: project architecture to production deployment at scale • Outstanding trouble-shooter and "OMG! Everything is on fire! HALP!!" first responder • Strong web app, data structures, data science, and visualization skills • Enjoy complex integration and automation challenges • Love mentoring. Half-price rate ($60/hr) for all genuine students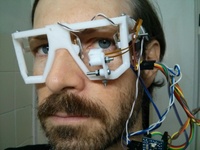 Hire Now
Freelance Interactive developer in Bilbao, Spain
A creative maker and new media developer that loves to solve technical problems
I use to works closely with artists and enterprises to design and develop experimental

interactive

installations and devices that include embedded electronics, robotics or special mechanics. Last years this included teaching a workshop in a New Media Master at the Universidad Politécnica de Valencia, introducing the students to the world of robotics and

interactive

installations. I love to learn all the aspects of a new project's requirements and in the process add some new knowledge to the global database and share it with others.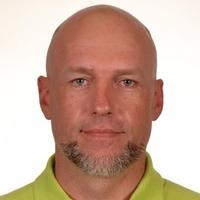 Hire Now
Freelance Interactive developer in Kaunas, Republic of Lithuania
Data and Web Developer
Full stack data and web developer making custom data analysis and machine learning applications for clients in investment management, trading and other data intensive fields. My main working languages are Python, and Matlab. Currently I am also learning Scala. My last project done for American trading company based in Chicago was a Python 3 program running on Fedora Linux that downloads the set of futures trading data using Quandl API, tests the data for integrity, makes custom indicator calculations and outputs the data into .csv files. Recently I have also developed and deployed custom web application for international scientific conference organized by one university in Lithuania. It included content publishing, abstract submission and participant management using Python 3 and Dja...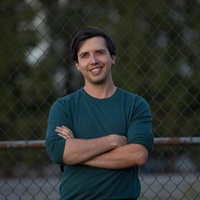 Hire Now
Freelance Interactive developer in Vancouver, Canada
Mapping | Javascript | Wordpress
I grew up and live in Canada, and I'm a front-end dev and mapping expert. I created Mapster, an

interactive

mapping company, and have worked on hundreds of projects over the years. http://mapster.me http://victortemprano.com
Hire Now
Freelance Interactive developer in Bangkok, Thailand
I help business with their tech
I have been a developer basically all my life. Started early in high school with programming games on my calculator, studied computer science and after graduation made my career as a developer. I worked for small startups and large coorperations. I always loved helping out my colleagues and figuring out complex problems. Whenever a nasty bug was resolved it put a smile to my face. I use Ruby on Rails on a daily basis and know my way around. On the side I have been coaching this wonderful technologies to newcomers. It's alwqys great to see technology through the eyes of someone else.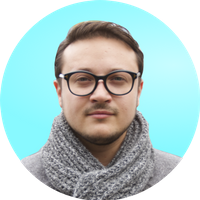 Hire Now
Freelance Interactive developer in Nizhniy Novgorod, Russia
UX/Product Designer & UI Developer with 10+XP
Im expert UI/UX developer and designer with 9 years experience in design and 4 years in development. I'll be glad to help you with ui/ux for mobile and web apps. Also im professional coder.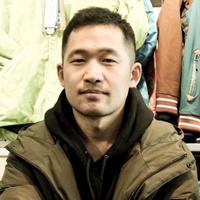 Hire Now
Freelance Interactive developer in San Jose, United States
Full Stack Consiglieri - I turn your ideas into working solution
As a full-stack web developer, Vin understands the importance of proactivity and process. Through the ups and downs of his programming career, he's learned the importance of reliability and accountability. He specializes in 3-R tech stack (Ruby on Rails, React, and Redux) to help clients make their businesses and lives better.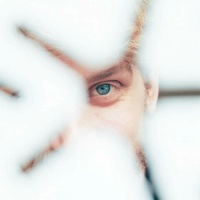 Hire Now
Freelance Interactive developer in London, United Kingdom
The only principle that doesn't inhibit progress is: Everything goes.
I dropped physics in 2009 to become a fullstack developer and then partially dropped the developer role in 2016 to work with technology and education. While I can still be a physics teacher and a fullstack developer, what currently drives me is trying to understand how can we improve our relationship with machines through joyfull and mindfull experiences. I believe invention literacy is a way to empower people. If we work together it's very likely I will talk a lot about Paulo Freire and Paul Feyerabend. If you don't know them, you should definitely check them out because they are awesome! On my spare time I am a synth freak, homebrew computer enthusiast, marble run maker and a terrible melodeon player. I'm interested on human machine interaction, communication protocols, procedural and...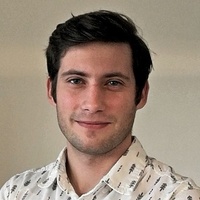 Hire Now
Freelance Interactive developer in Prague, Czechia
Full-stack software engineer ● Consultant
I'm a freelance software engineer, consultant, and occasional tech blogger with over six years of experience delivering software. I make complex problems simple with fast, clean, and maintainable code. I have worked with an array of different technologies and am currently focusing on full-stack web development.
Hire Now
Freelance Interactive developer in Buenos Aires, Argentina
Full-Stack Web Developer
Web developer since 2000 with extensive experience in PHP and frameworks like Symfony, Zend and Silex. Also I have knowledge of JavaScript, jQuery, CSS frameworks like AngularJS and bootstrap, foundation, UIKit, etc. Knowledge of database like MySQL, PostgreSQL, Oracle, etc.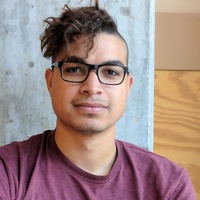 Hire Now
Freelance Interactive developer in Eugene, United States
Creative coder. JS and game dev | Love Chillwave and Longboarding
Web developer with advanced experience working on large-scale Javascript apps and PHP backends. Specialized in rendering and DOM performance. Personal site - http://likethemammal.com
Hire Now
Freelance Interactive developer in Bangkok, Thailand
Over 20 years on ABAP/4 listing, smartform, dynpro and dialog programming experience on full range of programming languages, application areas, functional areas and performance tuning.
Are You an
Interactive
Developer?
Get paid while making an impact. Become a Codementor for the next wave of makers.
Apply Now