Freelance Integrations Developers Available for Hire
Hire Now
Freelance Integrations developer in Gresham, United States
Full Stack Developer
I have 5 years of full stack software development experience using PHP, Javascript and SQL. I have worked as technical lead and specialist on various projects as a professional and a freelancer, including large scale feature development, automation, testing and bug fixing.
Hire Now
Freelance Integrations developer in Bengaluru, India
Salesforce.com Technical Architect - Having 10 Years of Experience in Salesforce. Expert in Apex Classes, VisualForce Pages, Lighnting Components, Integrations, Service Cloud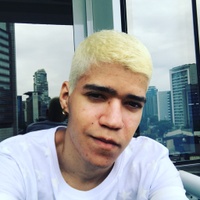 Hire Now
Freelance Integrations developer in São Paulo, Brazil
SELF-TAUGHT SOFTWARE ENGINEER
I am a 24 years old guy who loves the open-source world and creates awesome things with different programming languages. Currently building the future of the payment industry at Hash lab as CTO.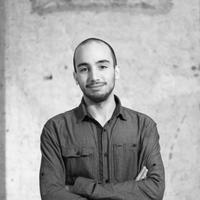 Hire Now
Freelance Integrations developer in Amsterdam, Netherlands
Full-stack freelance web developer & Entrepreneur - Founder & CTO at Mealby
Raffaele, 23, Italian, is a full-stack web developer with a wide experience building online platforms of all sizes. He was bitten by the entrepreneurial bug early, helping to found projects like Dwillo, a mentorship platform used by most of the Dutch universities. He loves to solve problems with the most innovative technologies and techniques and to make a positive impact in other people lives. As a startupper, Raffaele is interested in all kinds of innovative business, people, and ideas that can make life easier and the world a better place. Recently he started his own startup Mealby, which is an online marketplace for homemade food for take-away prepared by local passionated food lover and professional chefs. He also works as freelancer developer and consultant helping other busin...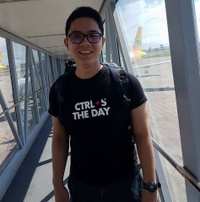 Hire Now
Freelance Integrations developer in Mandaluyong City, Philippines
Ruby on Rails developer
I've been a Ruby developer since 2012. I mostly focus on API design and development as well as integrating with 3rd party APIs. At the moment, I work for an Australian payments company called PromisePay as one of their API developers. Outside of my day job, I work as the community manager for the Philippine Ruby Users Group and as the VP for Technology for Developers Connect Philippines. Most of my work in these organizations involve teaching beginners how to get started in Ruby on Rails as well as nurturing the local Ruby community.
Hire Now
Freelance Integrations developer in Karachi, Pakistan
Hafsa Ansari - Code Optimizer and Generalizer
I love writing generalized and re-usable code. My perspective while coding is 'It's pain-staking reinventing the wheel'. I have 5 years of working experience in different software houses and now I want to challenge my skills as a freelance developer and code mentor.
Hire Now
Freelance Integrations developer in Sete Lagoas, Brazil
Software Engineer and Developer
Brazilian Software Developer from Minas Gerais "Uai!". Works professionally with software development since 2009. Passionate about technology and entrepreneurship. Tries every day to learn new knowledge and perfect those that already have. The most motivating thought is the thirst for solving problems and helping others. The world isn't perfect, and neither am I (perfection never pleased me at all), I believe much more in: solving the problem and then improving its solution than finding the perfect solution (which may never exist). Loves being with wife, relatives and friends and I value friendships above all else. Believes that teamwork is a fundamental tool for achieving goals, whatever they are. By having this way of thinking, I've always worked in companies that value these qualit...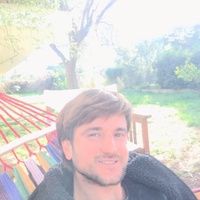 Hire Now
Freelance Integrations developer in Tias, Spain
Full stack web developer
Hi, I've been making websites and web applications for the last 20 years and Id like to share my experience with you. I started when there was only htlm available and since then I kept following the evolution. Im coding since I was 7 years old on a 8086 and ive transfered all my skills to php and mysql programming.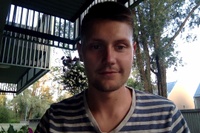 Hire Now
Freelance Integrations developer in Tartu, Estonia
Full stack developer
I am a full stack developer who has several years experience in enterprise web applications written in Java.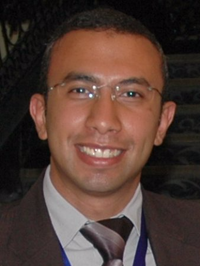 Hire Now
Freelance Integrations developer in Riyadh, Saudi Arabia
Business Applications Developer / Business Analyst
I have 10 years' experience in software industry. My areas of expertise include Requirements Gathering & Analysis and Development of Software Solutions for Business Applications and Business Intelligence Programs, developing and deploying distributed applications using n-tiers architecture methodology. My university specialist is "Computers and Systems" from Faculty of Engineering.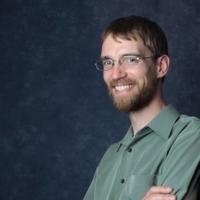 Hire Now
Freelance Integrations developer in Hinterkappelen, Switzerland
There are no stupid questions. Coding most of my life. I love it when the UX has computers serving people, not the other way around.
My primary motivation is to be useful, usually by getting computers to do what they're good at: the tedious stuff. When we do this as much as is reasonable to implement, we leave us humans more time to enjoy life. I got my real start in software development by proving myself doing exactly that: I took a very boring and error-prone business process, and automated most of it away, leaving a UI that even the most computer-averse users found intuitive. The direct and side benefits of this system are still felt at that business, 13 years later. Freelancer and @toptal talent; open to remote jobs. Tweet me at https://twitter.com/codingthat
Are You an
Integrations
Developer?
Get paid while making an impact. Become a Codementor for the next wave of makers.
Apply Now