Freelance Integration testing Developers Available for Hire
Hire Now
Freelance Integration testing developer in City of Westminster, United Kingdom
Full stack software guy
I use various

integration testing

technics from the very beginning of my career. Every situation is different and requires some analysis in order to build a stable and robust testing model. However one thing is sure: when you write integration test you get benefits from the first minute, for it's certainly easier to click 'Run' then making dozens of manual steps in order to ensure that there is no regression in your app.
Hire Now
Freelance Integration testing developer in Istanbul, Turkey
Go & Node.js & React expert. CTO & God level patient mentor with 20+ years of experience.
From now on, I'm only accepting requests for Go language. If you're interested in learning Go Language, I can train you. But, I'm no longer available for solving your product/project problems. Please only message me if you're interested in the training. Thank you. --- Hey there! I've been creating applications for 25+ years, and I love teaching. Your skill level is not important to me. You're a beginner, intermediate or expert developer. No problem. We all are junior developers for a lifetime, always learning. I can teach you how to pick up a new skill, or upgrade your existing skills or update you on the latest technologies. I would be delighted to mentor you also on how to develop yourself and your career, or the books you should read, the courses you should take, etc. If you're tryi...
Hire Now
Freelance Integration testing developer in Foz do Iguaçu, Brazil
A coder who cares about UX w/+15y of experience and published apps. I can help w/ Node, Angular, Meteor, Vue, Swift, Smalltalk
Having covered a wide diversity of problems I can help you to go far with VueJS, AngularJS, Meteor or nodeJS. I'm currently involved in fullstack and mobile projects. Some of them Ionic-based. My favorite thing? JavaScript. Cool unusual languages? Smalltalk. Also doing html5 Single Page Applications. I even made a framework to get really productive: http://github.com/flow-stack/flow. I've implemented http://airflowing.com using Seaside as foundation and my own framework on top of it. It's horizontally scalable and its object database is ACID compliant. Airflowing was a SaaS for service companies. I have a strong bias towards designing User Experiences that makes sense, Design Thinking and fast prototyping. I advise and develop in different startups. My day to day work is to help in rem...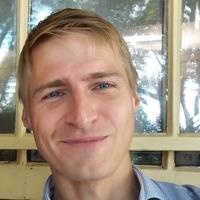 Hire Now
Freelance Integration testing developer in Ho Chi Minh City, Vietnam
Senior Java / Web Backend Developer
MY COMMITMENT My commitment to you is 1. understanding you and your goals 2. guiding you. Depending on your time and budget I'll analyse the task and talk you through a possible solution or implement a solution with you or for you. Amongst others I can help you preparing for an interview, getting started with programming in general, any frameworks and tools or solving any concrete issues you are facing. MY BACKGROUND IN SOFTWARE DEVELOPMENT I have been developing software very successfully on various projects and teams for over 10 years. I have extensive experience developing, maintaining and improving large scale distributed application in finance and news media. This includes green field projects, maintaining and improving matured solutions, and onboarding new team members. I'm also ...
Hire Now
Freelance Integration testing developer in New Westminster, Canada
Web Application Developer & Project Manager. Rails, TypeScript/JavaScript, React, AWS, C#
I'm a freelance web application developer with substantial project management expertise. I've developed Rails applications, React interfaces, and deployed them in the cloud. I'm available for coaching, freelance work, debugging, and solution review! I'm generally available between 9AM and 7PM Pacific Time.
Hire Now
Freelance Integration testing developer in Bogazici, Turkey
5+ years, software developer with expertise in full stack web development. 2017 Summer SWE Intern @Google. Working @Pisano. Development Team Leader @Bogazici University Entrepreneurship Center.
I am a confident, self-motivated and self-taught software developer with 5 years of experience in back-end and front-end web development. Skills: - Full-Stack Web Development - Object-Oriented Analysis, Design, Programming (OOA/OOD/OOP) - Algorithm Design and Analysis - Behavior / Test Driven Development - Unit, Integration, System Testing - Agile Methodologies - Scrum, Kanban - Fluent in Ruby, Ruby on Rails, PHP, JavaScript (ES5 & ES6), CoffeeScript, AngularJS, HTML5, CSS3, LESS/SASS - Fluent in Full OO Languages - Java, C# - Familiar with Go, Scala, Haskell, C, C++ and technologies like Node.js, React/Redux, AWS - Experience in RDBMS and ORM - MySQL, PostgreSQL, Active Record - Proficient in Linux Server Configuration & Administration
Hire Now
Freelance Integration testing developer in Chatswood, Australia
Full Stack Javascript/Nodejs Designer/Developer with Enterprise-scale API/Data Architecture experience
Hi, thanks for looking me up. I'm a hands-on Software Designer, Architect and Developer with deep experience in front-end design/development and systems engineering, with a strong focus on coaching teams to learn, adapt and innovate. Most of my work for customers is around solving complex business problems through people and technology. I'm technology agnostic, with the exception that there are only a given number of technologies one can truly master in a lifetime (as listed above). My experience ranges from designing and building to managing, leading, coaching mostly in medium to very large enterprises. These days I spend more time working with scale-ups and a couple of start-ups. I'm also an agile coach, though I prefer to focus on building stuff and technology coaching. Feel free t...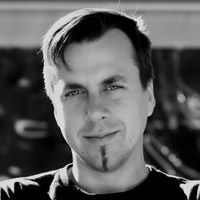 Hire Now
Freelance Integration testing developer in Prague, Czechia
Full stack developer
Started contracting in 2002, working remotely since 2009, I have 15+ years experience with web apps development. For your projects, I can provide different levels of service - prototyping, architecture design, build process setup/improvements, testing process setup, code reviews, implementation of app backbone, or get into details to individual components. I can help you design full stack architecture, or help on individual features. I'm quite passionate about coding. I prefer to do TDD, think about design and edge cases before writing the code. However, I got from "code perfection" stage to pragmatic approach.
Hire Now
Freelance Integration testing developer in Brookline, United States
Software Engineer, Software architecture engineer, Full stack developer
I am a software engineer with experience working for an enterprise digital media company. I practice agile software development and have worked on a diverse set of projects. For example, I've worked anywhere from: automating the configuring / setup clusters of servers, writing backend server code, creating tools for monitoring, and finally building neural networks to solve big data problems.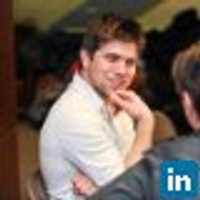 Hire Now
Freelance Integration testing developer in Encino, United States
Backend NLP Engineer
I am passionate about natural language processing generally, with specific interests in natural language understanding/generation and information extraction. I worked on Google's Speech and Keyboard team for approximately three years, during which time I built language models for a wide array of human languages. During this time, I honed my skills with and understanding of machine learning algorithms, in particular state-of-the-art neural network research. Before that, I had various internships in which I built full pipelines to extract information like topics, named entities, and relationships between entities. Much of the text with which I worked came from medicine (doctor's notes, etc.); I believe that areas such as medicine hold great promise as socially beneficial uses of NLP techno...
Hire Now
Freelance Integration testing developer in St Petersburg, Russia
Full Stack JavaScript Developer
I am a professional, passionate web developer with twelve years of expertise. I'm TDD addicted and write tests first, so you'll get the long-term manageable product tested from top to bottom. I know how to play in a team and how to work efficiently with other people's code. I can use most of the modern libraries and frameworks without any pain. By the way, my current preferred development stack: – JavaScript with any babel/flow, TypeScript, also I love BuckleScript and the whole ReasonML and PureScript; – react with redux; – ramda/fantasy-land – an ultimate FP toolkit with algebraic data structures support; – most.js – great fantasy-land compatible FRP libraries; – redux-saga – the beloved way to write business logic on react/redux projects which is smart yet simple to understand for eve...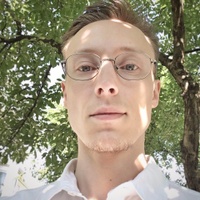 Hire Now
Freelance Integration testing developer in Naperville, United States
Puts the thinking cap on.
It takes a balance many skills to build a technology for a startup. I have created many small and several large products, including REST API's, web apps and mobile apps. I have come to realize that thinking of tests first yields simpler and more resilient architectures that can withstand significant changes. A changeable code is a must in the fast-paced startup world, and that is why I am also an advocate for statically typed languages.
Hire Now
Freelance Integration testing developer in San Cristóbal de La Laguna, Spain
C++, Matlab, Javascript, number crunching, visualisation & scientific apps. 15+ yrs. TDD/BDD
Scientific software developer (image processing, data analysis, machine learning & visualisation) and computing using C++, matlab, javascript & web apps. I've been developing working professionally for over 15 years and have touched all sorts of technologies, APIs, Algorithms, build systems in that time 3D Visualisation, GPU/CUDA, Linux/Windows, boost, node.js, .... These days getting into js, node and web technologies. I practice BDD & TDD have led & worked on agile teams and regularly teach people over the internet.
Hire Now
Freelance Integration testing developer in Cluj-Napoca, Romania
Software storyteller
Coding brings me a lot of satisfaction. I find it disciplines my mind in surprising ways. Most of our young life, we are taught how to use technology. Yet many people never make the shift from users of technology to creators of technology. I would describe myself as a futurist.
Hire Now
Freelance Integration testing developer in San Francisco, United States
All Things Modern Web
Having worked on enterprise-scale sites such as Facebook, cultivated Clover's suite of 1st party web applications from scratch, hacked on WebVR, and founded a modern web application, (boardom.io) I've acquired a deep understanding and wide range of skills for the modern web. I'd love to help you with: Architecting a Web Application Are you using the best tools for the job? While premature optimization is bad in most cases, we'll consider the performance implications of big decisions from day 1 to ensure your application will scale as desired. Such big decisions include: - use of a web framework (React/Ember/Angular are the giants, but maybe you need a lightweight less-feature rich alternative like RiotJS, or maybe vanilla JS makes the most sense) - graphics tooling (We...
Need to Hire a Senior
Integration testing
Developer?
Get Started
Are You an
Integration testing
Developer?
Get paid while making an impact. Become a Codementor for the next wave of makers.
Apply Now