Not looking for Integration Developers? Find other types of developers: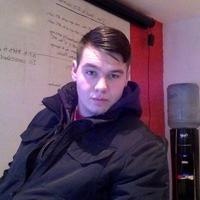 View Profile
Freelance Integration developer in Chandler, United States
JavaScript and Node.js Ninja, Python Enthusiast, and Distributed Systems Architect.
I love working with amazon web service's cloud-based infrastructure and engineering distributed systems. I go by the philosophy of automate early and automate often. I am a full stack developer and I build systems that take advantage of TDD, BDD, and continuous integration. Node.js is my go-to language when I am writing API's and web services. Python is my language of choice when I need to build something that is more computationally expensive or easier to express in a synchronous way. I use tools like Ansible for configuration management and deployment. This offers a more flexible solution for software like chef, puppet, or salt stack because the remote machine only needs to have ssh and python, no remote daemon and because Ansible uses ssh you get battle-tested security. Finally, I also ...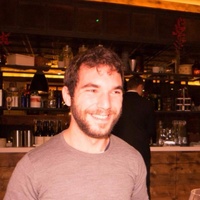 View Profile
Freelance Integration developer in Covent Garden, United Kingdom
Full-Stack JavaScript Developer
I am an experienced Full Stack Developer, during the decade of my career, I saw the technology change at incredible speed, making me learn a new stack every year. I started working during the time when iframe and tables were "cool", and PHP was "the language of the future". I adopted Node.js in the moment that I saw that was superior to PHP and I never regretted that, from that day every project I develop, was with Node.js. During that time, not only my choice of database transitioned from MySQL (major choice in PHP) to MongoDB and finally to Postgres, redis and Mongo (choosing the right one for the right project), but I also learned that a successful website doesn't use simple queries, but also need that the database needs to execute some code on its side (triggers, functions, ...). I als...
View Profile
Freelance Integration developer in Prague, Czechia
iOS developer (5 years, involved in 35+ projects) and teacher (private and university courses, talks)
Available in all timezones. Excelent English. From single person projects to Czech e-commerce app of 2017, from an Australian startup to large international clients in retail, telecommunications and banking, from teaching talented kids to giving talks on functional programming, I've seen a lot of iOS thoughout the years. My job has always been not just to make great apps, but also to improve the quality of development on all of our projects. I think we need to talk. Allow me to clean up your code, spruce up your app architecture and teach you all you need to know about Swift and iOS in the process. I can propose multiple solutions to any problem, and choose the one right for you. Also, feel free to use the sentence "Just shut up and fix my code." at any time during our session.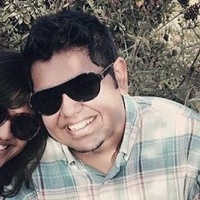 View Profile
Freelance Integration developer in South San Francisco, United States
Director of Engineering at Sports Action, Inc.
Former Principal Engineer at Yahoo Sports. Now working on a sports focused start-up in SF. Actively looking for talented sports fans / developers who are passionate about building great products with great people.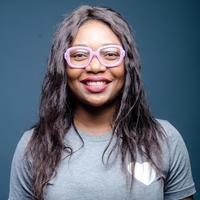 View Profile
Freelance Integration developer in Lagos, Nigeria
Aspiring Software Architect, Problem solver, Android developer who loves taking on challenging tasks.
I spend my time providing technical solutions and advice within my team whilst building innovative android apps. I write and organize content/materials to help tech newbies get started with app development explaining key concepts and terminologies. I also contribute to open source projects occasionally. If you'd like to schedule a time to chat on Codementor, you can book me here:
View Profile
Freelance Integration developer in Lodz, Poland
Full Stack Java/JavaScript Developer and Architect
My primary experience is in backend development with Java technology stack. I architected, developed and implemented web applications and automated Continuous

Integration

and Delivery for commercial products. My secondary experience is in Node.js and it is gaining more of my interest recently. Especially serverless applications on AWS. I have also basic experience in creating frontend applications using AngularJS, Bootstrap and React.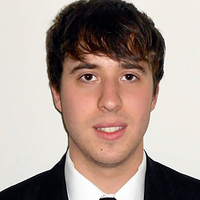 View Profile
José Luis Cardosa Manzano
Freelance Integration developer in London, United Kingdom
Senior Software Engineer
I am the director of my own company and a Software Engineer ready to share with the world all the knowledge that I have acquired over the years. Really passionate about technologies since I was a child, and excited to learn the next new one.
View Profile
Freelance Integration developer in Gdansk, Poland
Professional backend and frontend developer. Javascript enthusiast with solid .NET background. Focused on details. Interested in design and development of clean and well designed solutions.
View Profile
Freelance Integration developer in Lagos, Nigeria
DevOps Engineer
DevOps Engineer with a knack for systems and processes automation, managing deployments, Autoscaling servers, CD/CI, Release Engineering, Configuration Management e.t.c. I'm always looking for better ways to learn. AWS and Node js fanboy :)
View Profile
Freelance Integration developer in Ljubljana, Slovenia
Microsoft MVP. Software architect and polyglot developer.
Software architect and developer, interested in using new technologies and methodologies to make development processes more efficient and improve user experience in software. I am a big proponent of TDD (test driven development) and unit testing in general. I regularly use NUnit and MsTest unit testing frameworks and am very fond of NCrunch continuous testing tool. It really changes the way you look at unit tests. I have a lot of experience with setting up continuous

integration

servers (CruiseControl.NET and TeamCity), I've used and administered different source control tools (SVN, GIT, TFS, VSS). I love to share my knowledge with other developers. I am a speaker at local events (Microsoft NT conference, Bleeding Edge, local user group meetings), I regularly post on my blog and I am an...
View Profile
Freelance Integration developer in Panama City Beach, United States
Experienced web applications developer of 10 years
I'll be able to identify quickly whether I can help you. I work full time at a startup and am versed in many languages and paradigms of development. I have lots of server side experience from dev-ops all the way to the frontend. I may even be able to help with WordPress.
View Profile
Freelance Integration developer in Charlotte, United States
DevOps Rockstar
Experienced and multi-talented IT engineer with an extensive background in application development, database architecture and management, virtualization, monitoring, and release management. Currently specializing .NET Full/Core build and deployment pipeline automation, utilizing Gitlab, Octopus Deploy, Amazon ECS, and Kubernetes.
View Profile
Freelance Integration developer in Mexico City, Mexico
Expert Tech Manager, API and Database Software Engineer: Backend & Web
Summary: Computer Science Bachelors Degree from New York University, 2004 17 years of hands-on software engineering experience in corporate Manhattan offices. 9 years of Java programming in addition to 8 years of managing technology teams. Projects include: HBO GO (API Team, 7 years), Macmillan LaunchPad, Citigroup Private Bank, Schoology. Hands-on coding: Senior Engineer for API Design and Implementation in Java. Expert in Oracle and MySQL database design and implementation. Technology skill set: - reverse engineering old web sites - root cause analysis of hard-to-solve bugs - master in

integration

solutions like adding a video player or making 2+ systems talk to each other - adding shopping carts to old web sites - adding new technologies to old web sites - upgrading the look & fe...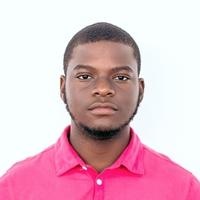 View Profile
Freelance Integration developer in Lagos, Nigeria
DevOps engineer
I enjoy automation and making life easier for myself and engineers around me. I have experience using Javascript (Angular.js, Express.js, Node.js), AWS, Ansible, Nagios, Nginx, Kubernetes, Prometheus, Grafana, Concourse CI, Alertmanager, Docker and other Devops tools. I enjoy DevOps and looking to help if you're stuck!
View Profile
Freelance Integration developer in Chatham, United Kingdom
Experienced (12+ years) C# and .NET developer with a commitment to SOLID and Test Driven Development
My business, Tigra Astronomy, specializes in producing software, instruments and automation systems for astronomers. The majority of our work is hardware/software interface and observatory automation and we specialise in ASCOM drivers using C# and .net but we also do many other things. I've used C# and .Net almost exclusively for more than 10 years ever since it was first introduced in 2001. In total, I have more than 30 years' experience of software development, spanning embedded systems, telephony, communications, web/ecommerce, astronomy and things too numerous to list. I'm dedicated to the concept of continuous self-improvement and I try to adopt modern, agile practices and our internal processes are based around Atlassian Jira, Stash and Fisheye; Git with GitFlow; and TeamCity c...
Are You an
Integration
Developer?
Get paid while making an impact. Become a Codementor for the next wave of makers.
Apply Now