Not looking for Install Developers? Find other types of developers: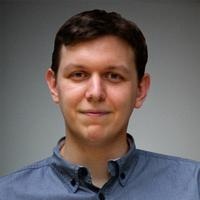 Hire Now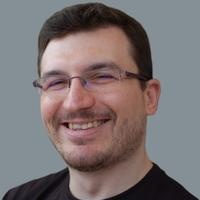 Hire Now
Freelance Install developer in Genoa, Italy
Expert HTML, CSS, Javascript, jQuery, PHP and Wordpress teacher and developer
Hi there! My name is Matteo and I have spent the better part of the last decade as a front-end web developer for web agencies. I am expert in the use of HTML, CSS, Javascript, jQuery, PHP and SQL to create front-ends, specially when they come in the form of Wordpress themes. I also have a huge passion for teaching and learning. I have spent a significant amout of time teaching computer science students topics ranging from the basics of programming to niche web development frameworks. If you're looking for someone to help you with a web development project, or just someone who will help you write computer programs, drop me a line and I'll be glad to help you!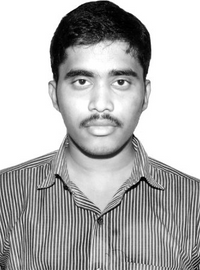 Hire Now
Freelance Install developer in Chennai, India
I've been in the web design and development industry for almost 6.5 years and I'm passionate about quality work done quickly and efficiently.
I'm Gobinath Mahalingam and I'm a Full stack web developer and an avid learner. I've been in the web design and development industry for almost 7 years and I'm passionate about quality work done quickly and efficiently. I create tools to improve workflow and help companies and developers learn emerging technologies to stay ahead of the curve.I specialize in web development technologies including HTML5, CSS, Javascript, LESS, SASS, jQuery, Bootstrap, Grunt, AngularJS, and more.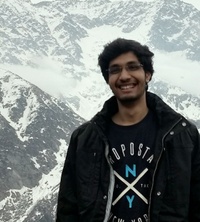 Hire Now
Freelance Install developer in Hyderabad, India
Software Developer | Node.Js Expert
I am Software Developer who loves building high-performance systems, I have an affinity for shiny new technologies. Complete backend solutions Architecture -> Coding -> Testing -> Deployment. Happy to help you out of any problems ( Full refund if I cannot).
Hire Now
Freelance Install developer in Clifton Park, United States
Lead Developer at Canopy Digital, LLC.,
​ A technical consultant with a one foot in back-end web development and another in front-end design (which saves you time). His deep understanding of technology allows him to be nimble and adjust tech to suit the needs of any given project. He values streamlining complicated processes (which saves your money) and has a working knowledge of the complete cycle of project development from the discovery phase to onboarding products to the end-users.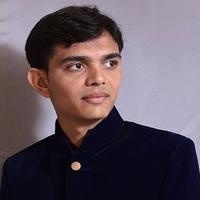 Hire Now
Freelance Install developer in Ahmedabad, India
Smart - Quality Work At A Fair Price
I am an experienced Web Designer & Developer with a passion for converting client's concepts into reality. I enjoy working with clients and take note of every requirement they have through proper communication to ensure perfect results. I produce high quality work with fast turn around at a fair price. I am an expert in Wordpress, Woocommerce, Codeigniter, PHP, CSS3, Angularjs, Gulp, Grunt, Sass, HTML5, Drupal and Magento development. If my areas of focus are in line with your project requirements, send me a message. I'd love to hear your needs and see if I'm the best candidate for your project.
Hire Now
Freelance Install developer in Chatham, United Kingdom
Experienced (12+ years) C# and .NET developer with a commitment to SOLID and Test Driven Development
My business, Tigra Astronomy, specializes in producing software, instruments and automation systems for astronomers. The majority of our work is hardware/software interface and observatory automation and we specialise in ASCOM drivers using C# and .net but we also do many other things. I've used C# and .Net almost exclusively for more than 10 years ever since it was first introduced in 2001. In total, I have more than 30 years' experience of software development, spanning embedded systems, telephony, communications, web/ecommerce, astronomy and things too numerous to list. I'm dedicated to the concept of continuous self-improvement and I try to adopt modern, agile practices and our internal processes are based around Atlassian Jira, Stash and Fisheye; Git with GitFlow; and TeamCity c...
Hire Now
Freelance Install developer in Bucharest, Romania
As part of the OneImage team since the beginning, I split my time between software development, quality assurance and technology operations. These various experiences gave me a good understanding of current practices, from waterfall to agile methodologies, and their pros and cons. Specialties: web development, computer networks, network protocols, system administration, database design, security, optimization.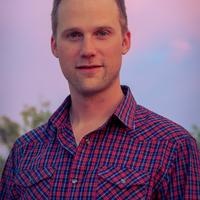 Hire Now
Freelance Install developer in Tucson, United States
Digital Marketing Specialist with Emphasis on Code
I'm the perfect marriage of digital marketing and beautiful code. I'm focused on all things digital marketing (SEO), and how WordPress as a CMS can be leveraged to increase your bottom line.
Hire Now
Freelance Install developer in Tavira, Portugal
Web dev fanatic with more that 10 years of experience
Hi! My name is Marco and I'm here to help you with your web development work. I speak English and Portuguese. Feel free to contact me. Cheers ;)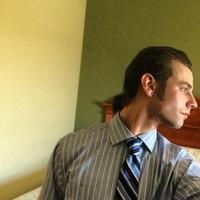 Hire Now
Freelance Install developer in Ashburn, United States
Full Stack Web & Mobile Software Programmer, Consultant
I've been programming, developing, & exploring multiple facets of the web since '97. From HTML/CSS/JS to Visual Basic, PHP, and Objective-C, I've been around and back again. I'm currently focused on full stack web & mobile development, ideally building projects from the ground up and seeing them through to market. I'm seeking business opportunities for small start-ups or large companies on a passionate team with room for growth, creating a future one amazing service at a time. Specialties: Ruby (1.8.x - 2.x), Rails (2.3.x - 4.x), iOS, RubyMotion, PhoneGap, Drupal, Wordpress, PHP, Apache, HTML/HTML5, CSS/CSS3, Javascript, jQuery, JSON, AJAX, EmberJS, AngularJS, NodeJS, BackboneJS, CoffeeScript, Bootstrap, SASS, XHTML, XML, HAML, ERB, SCSS, RSS, MySQL, PostgreSQL, MongoDB, SQLite, Amazon ...
Are You an
Install
Developer?
Get paid while making an impact. Become a Codementor for the next wave of makers.
Apply Now