Not looking for Inheritance Developers? Find other types of developers:
Hire Now
Freelance Inheritance developer in Toronto, Canada
Full-stack Freelance Developer
I'm a full-stack web developer who's been working in the industry for over 10 years. I'm a true polyglot developer, having lead/architectural experience with a wide variety of tech stacks, from Python/Django, Ruby on Rails, Node (express.js/koa) on the backend, to Angular.js, React and Ember.js on the frontend. I spent 7 years in the animation industry as a Web Software Architect, building internal applications to help studios manage their production pipelines. Since leaving that industry, I've been consulting mostly with start-ups to help turn their MVP into a solid foundation and scale their tech to a fully fleshed out product. I also spent 6 months as an Instructor at a code school called Bitmaker and absolutely loved the experience. I love sharing my experience with others. Feel free...
Hire Now
Freelance Inheritance developer in Berlin, Germany
Senior Web Developer
I do consulting and web development. I've worn many hats but these days I tend to help startups and coach junior programmers.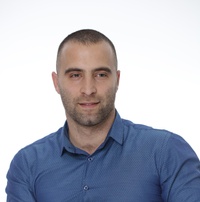 Hire Now
Freelance Inheritance developer in Belgrade, Serbia
iOS Software Architect
10+ years of experience with iOS and over 135 iOS applications written in Objective-C and Swift. 10+ years of lecturing experience (iOS, OOP, Software Architecture) Lecturing others is my first love - and I have a tone of experience in that field. I started teaching others math, electronics, electrotechnic and after some time - I've started working for couple of IT schools where I teach iOS and learn people to think differently. Check out my blog: https://djuroalfirevic.com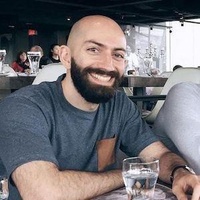 Hire Now
Freelance Inheritance developer in Montreal, Canada
Co Founder at DecodeMTL
I am a full-stack web developer and educator from Montreal, Canada with over ten years of experience. I have worked for startups, agencies, and large companies. I co-founded and am currently teaching at DecodeMTL, a full-stack JavaScript Web Development bootcamp in Montreal, Canada. I am also an instructor and mentor at the local Ladies Learning Code chapter. I love teaching more than anything and I am motivated by seeing my students succeed :)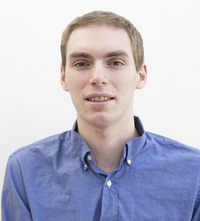 Hire Now
Freelance Inheritance developer in Hightstown, United States
Tutor with professional software development experience
I have experience as both a front-end developer (React, AngularJS, Backbone.js, jQuery) and a full-stack developer (PHP and Java). I also have a background in education, with many hours of professional experience doing private tutoring, working in learning centers, and doing other work in the education space. I understand how to help you while making you feel good about what you learn. I am very conscious of keeping my students from feeling overwhelmed or lost. I meet you wherever you are in your current skill level, and I understand that everybody starts a given topic as a complete beginner. Learning with me is enjoyable and empowering.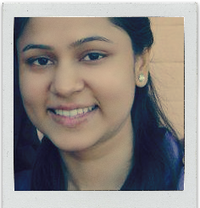 Hire Now
Freelance Inheritance developer in Delhi, India
Your most patient Programming Tutor
I am a software engineer. I graduated (with Honours) in Information Systems from my country's most prestigious college "BITS Pilani". I was course topper for many of the curriculum subjects we had. I am a full-time online tutor and have 4 years of online tutoring experience, teaching students of all levels ranging from Kindergarten to University. I help students get better grades. I also used to help juniors in my college by sharing my knowledge and experience with them. I have also volunteered to mentor rural kids in a non-profit organisation.
Hire Now
Freelance Inheritance developer in Centreville, United States
President/Founder at Code Corps
GitHub Repository: http://github.com/jacobheater I am an engaging individual with a strong passion for software architecture. I have excellent interpersonal skills, and communicate well in both oral and written forms. I am a natural leader and have experience in leading a team of developers, client presentations, meetings, and exhibit good leadership characteristics. I have software architecture experience in small and enterprise level applications, and am highly experienced in the SDLC process. I enjoy working in a team setting, in fast-paced environments and leading a team to success. I believe that writing high-quality code is a must, not a nice-to-have, and I enjoy mentoring developers and learning from other people. I am highly skilled in multiple programming languages and platfor...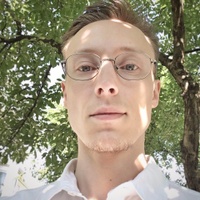 Hire Now
Freelance Inheritance developer in Naperville, United States
Puts the thinking cap on.
It takes a balance many skills to build a technology for a startup. I have created many small and several large products, including REST API's, web apps and mobile apps. I have come to realize that thinking of tests first yields simpler and more resilient architectures that can withstand significant changes. A changeable code is a must in the fast-paced startup world, and that is why I am also an advocate for statically typed languages.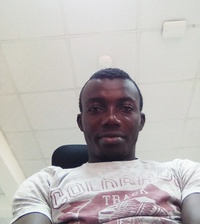 Hire Now
Freelance Inheritance developer in Lagos, Nigeria
Determined, focused and fun.
I love using technologies, while following best practices, to build out scalable applications. I also love teaching. I'm interested in big data and code refactoring, and when I'm not coding, you can find me playing or watching football.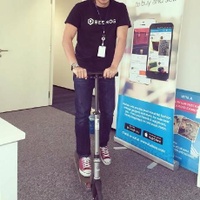 Hire Now
Freelance Inheritance developer in Singapore, Singapore
CTO/DevOps/Software Engineer/Mentor
Do you need help with Ruby, Rails, API, Server, AWS or Chef ? I love to help people to dig through the problems they are facing. I have been programming since 2001. I started with Java, moved to C, wrote device drivers and embedded software, and a couple of years later I moved into Ruby, and now I'm busy hacking in Javascript. When I am not available here it is because I am busy mentoring students as well as writing code for few startups.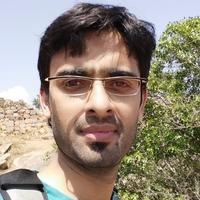 Hire Now
Freelance Inheritance developer in Bengaluru, India
Data Engineer
Expert in - C, Python, C++, Linux programming, Shell script. Data engineer since 2015.
Hire Now
Freelance Inheritance developer in Brussels, Belgium
All-round Software Engineer
I'm a technology enthusiast who is committed to strengthening my existing knowledge and learning new things. I have over 8 years experience and love designing and implementing scalable, high performance software. I'm passionate about software design and always consider the SOLID architectural principles when designing solutions. I'm primarily a C# .NET developer but am interested in getting involved in all aspects of the development stack, engaging with the wider business and investing time in designing products that go above and beyond end user' expectations.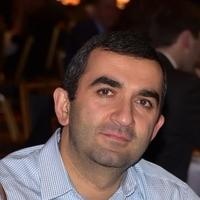 Hire Now
Freelance Inheritance developer in Newtown Square, United States
Senior software engineer
I am a software engineer with over 15 years of experience in a wide variety of business applications. I have extensive hands-on experience in software design, architecture, implementation and integration.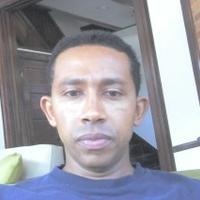 Hire Now
Freelance Inheritance developer in Silver Spring, United States
Senior .Net Developer
• More than 13 years of overall software development experience having expertise in all stages of the whole software development life cycle. • Microsoft Certified Solution Developer in .Net • Proficient in Object Oriented Analysis and Design(OOAD), Object Oriented Programming (OOP), ,design patterns, software development best practices, Agile development Methodology, and TDD • Excellent interpersonal, communication and organizational skills, productive relationships by working effectively with team members at all levels; easily adapt to new environments and with great potential to learn. • Have a great passion about technology and always try to keep up by reading tech blogs, checking out developer podcasts and webcasts, and attending developer training classes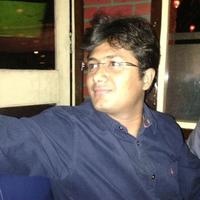 Hire Now
Freelance Inheritance developer in Hyderabad, India
IT Consultant at Deloitte U.S. India offices
Information Technology Consultant with 5.5 years of qualitative experience in Web Application Development and User Interface Design with a globally respected organization. Proficient in interacting with on-site team and clients for system study, requirements gathering and analysis.
Are You an
Inheritance
Developer?
Get paid while making an impact. Become a Codementor for the next wave of makers.
Apply Now