Not looking for Infrastructure Developers? Find other types of developers:
View Profile
Freelance Infrastructure developer in San Francisco, United States
Infrastructure engineer
I am an experienced engineer with many years of experience in running, deploying and scaling production systems. I've spent my whole career supporting the services I write, so I have an eye towards high performance, availability and automation. I've combined my experience in running production systems, with work in low level services, allowing me to design, deploy and manage highly performant large scale systems.
View Profile
Freelance Infrastructure developer in Bengaluru, India
Full stack developer with 9+ years of experience
9 years of experience as Software Development Engineer on various platform including Java, Spring, Hibernate, Postgres, Android. Specialties: Design and development of highly scalable back-end system with micro-services enabled design. Strong knowledge of object oriented programming concepts, test driven development, and aspect-oriented programming. Good hands on with data structures and algorithms Frameworks: JUnit, Mockito, Spring Programming Languages: Java, C#, Javascript Hands-on experience on Kafka, RabbitMQ, Couchbase, Redis, Nginx, PostgreSQL, AngularJS, Node.js, jQuery Self-taught Android developer. Have multiple live applications on Google Play store (http:// www.gamesapps4u.com). Technology explorer: Keen to learn and share knowledge. Maintains a tech blog (http://blog.ashwanik....
View Profile
Freelance Infrastructure developer in Indianapolis, United States
Experienced Software and Systems Engineer
Technical manager and engineer experienced with various GNU/Linux distributions (15+ years) such as Debian, Red Hat, SuSE, Gentoo and Mandrake, as well as BSD, Solaris, and other Unix-like environments. Experienced with Microsoft technologies such as all flavors of Windows, various Windows servers, and integration of Microsoft technologies with Unix and GNU/Linux environments. Experienced in Perl, Python, C/C++, Java, JavaScript, JSP, C#, Shell Scripting, in addition to many legacy computer languages. Worked with various development, debugging and testing tools such as Git, Mercurial, SVN, CVS, BugZilla, Trac, Visual Studio, GCC, and GDB. Self motivated with the ability to quickly learn new concepts. Passionate about open- source/free-software trends. Experienced with and passionate about ...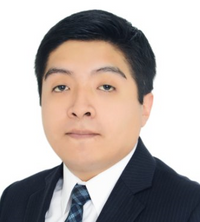 View Profile
Victor Hugo Villar Valladares
Freelance Infrastructure developer in Lima, Peru
Cloud Solutions Consultant, Microsoft Certified Trainer
Systems Engineer. Certificated in Business Intelligence, Cloud Computing, Information Security, ITIL and IT Infrastructure. Experienced in areas of Web/Mobile Development, Financial Information, IT

Infrastructure

Consulting and Cloud Computing Consulting. Primarily use Microsoft stack (Asp.net, C#, SQL Server, Microsoft Azure, etc.) and specialize in architecting and developing of complex systems. I'm also have knowledge in Android Development and Unity.
View Profile
Freelance Infrastructure developer in Mexico City, Mexico
Expert Tech Manager, API and Database Software Engineer: Backend & Web
Summary: Computer Science Bachelors Degree from New York University, 2004 17 years of hands-on software engineering experience in corporate Manhattan offices. 9 years of Java programming in addition to 8 years of managing technology teams. Projects include: HBO GO (API Team, 7 years), Macmillan LaunchPad, Citigroup Private Bank, Schoology. Hands-on coding: Senior Engineer for API Design and Implementation in Java. Expert in Oracle and MySQL database design and implementation. Technology skill set: - reverse engineering old web sites - root cause analysis of hard-to-solve bugs - master in integration solutions like adding a video player or making 2+ systems talk to each other - adding shopping carts to old web sites - adding new technologies to old web sites - upgrading the look & fe...
View Profile
Freelance Infrastructure developer in Poplar, United Kingdom
Freelance CTO
I enjoy meeting people working in startups and help them with their challenges. I'm interested in helping people with getting to market, choosing a tech stack, finding talent and building a strong culture. I am a big fan or rapid iterations to build the right product and using data and customer feedback to stay focused on your key use cases.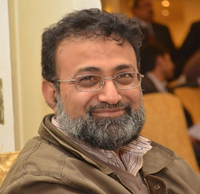 View Profile
Freelance Infrastructure developer in Rawalpindi, Pakistan
Trainer and Mentor on Linux/UNIX, DevOps, AWS and Machine Learning using Python
Trainer and Mentor on Linux/UNIX, DevOps, AWS and Machine Learning using Python. An IT Professional with solid knowledge and experience of major functional IT areas, with an emphasis in management and implementations of UNIX/Linux systems in large data centers. Online Mentor at Codementor: https://www.codementor.io/umarmurtaza Trainer: Conducted handons 3-4 Days Workshops on Linux/UNIX Administration, Shell Scripting, DevOps and Python A DevOps Engineer with handson experience and a trainer on following Tools: - Vagrant / Docker / Docker-compose / Ansible / Puppet / Jenkins For the Data Scientist Track: Have working/handson expeprience on python datasets, pythons data science tools (numpy, pandas), importing and cleaning data using python. Linux/UNIX Expertise: - System Installati...
View Profile
Freelance Infrastructure developer in Warzachewka Polska, Poland
Cloud Infrastructure Security Expert
Security professional with more than 8 years of experience and broad offensive and defensive skills, including web applications, cloud

infrastructure

and reverse engineering. Maker. Enthusiast of data science. Passionate about everything that I do. Specialties: risk assessment, code review, pentests, incident response, containerisation, sandboxing, cloud security, security operations, secure authentication, secure authorization,

infrastructure

security, linux hardening, secure SDLC, data mining, data analysis, data visualisations, secure architecture
View Profile
Freelance Infrastructure developer in Bengaluru, India
Full Stack Architecture
Over 12 years of experience in product architecture, design and coding in India's most successful product startups. Joined the company of 5 and helped Eka to grow to 300 people organisation. Has experience in large scale product solution, architect, design and development with proven track record of delivering high class products. Got expertise in end to end product development . I am in a good position to advice/architect end to end architecture whether it is related to Cloud/on premise deployments (AWS, Digital Ocean, Azure or any on premise deployment), Security (Firewalls, OWSAP Top 10 application security, Network Security, Log monitoring, File Integrity Monitoring, Intrusions etc, Data encryption at rest/In Motion/ In database), scale (Application Horizontal/Vertical Scaling, Data...
View Profile
Freelance Infrastructure developer in Nairobi, Kenya
Software Engineer at M-Shule | Speaker Relations, EdTech East Africa
Julie here, I have 3 years of experience in helping businesses convert their business value into software features, determining the best architecture and technologies to achieve goals and integrating many 3rd party partner systems to transform consumer experiences. I have been involved in different roles as a developer (team player) and as a lead developer on big clients projects that scaled nationally(Kenya) and across the Sub Saharan Africa. My passion for building products enabled me to work on (too)many interesting side projects that became my learning/training/failing ground in software development, business development, customer/client management, mentor-ship and overall business management matters. Learning from this experience, I decided to solely focus on the long running pro...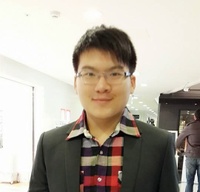 View Profile
Freelance Infrastructure developer in Taichung, Taiwan
Architect of large scale cloud infrastructure
Love the breathtaking scenery viewing from the cloud. I have large enthusiasm for building and operating large scale cloud platform. Expertise in OpenStack, Ceph storage cluster, Ansible, and Docker.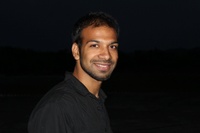 View Profile
Freelance Infrastructure developer in Bengaluru, India
Data Engineer, Programmer / DevOps
A Computer Science Undergraduate, whose main interest is computer science application particularly in Data Engineering and Cloud Operations. Current responsibilities : - Cloud Engineering & Management, DevOps - Managing cloud services across IBM Softlayer, Google Cloud, Azure, Digital Ocean, Rackspace, AWS & Netmagic. - Research & Solutions for Operation Effectiveness Experienced in designing and operating stable, scalable, low cost solutions to maintain data pipeline from production systems into the data warehouse and into end-user facing reporting applications. Experienced in handling distributed cloud servers and maintaining health monitoring system. Specialties: My tools of choice are Sublime, Terminator, and Git. Skills : Python, Shell script, Lua, Linux, Kubernetes.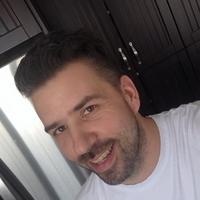 View Profile
Freelance Infrastructure developer in Québec, Canada
Sr Systems Engineer / BI Specialist at Ubisoft
For most of those system, I've worked on, I've been designing deployement solution on physical or virtual hosting. Doing the load test, establishing scaling plan and automatic scall up down on the cloud.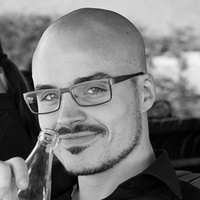 View Profile
Freelance Infrastructure developer in Berlin, Germany
Problem Solver, Automation Enthusiast, Pragmatist
I mainly work as a Consultant and Developer to help companies on their way to a more agile and user focused way of developing software and/or hardware. I enjoy being a mentor to others and love to learn through intensive collaboration. Things you hear me saying very often: * Test Automation * Pair Programming * Test Early Approaches like TDD Every achievement in my life was supported and enabled by great mentors and teachers that supported me whenever it mattered most. I think it is every ones responsibility to give away the knowledge that was shared in order to enable others on their own way.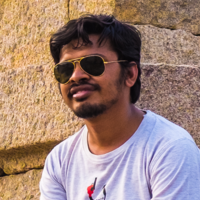 View Profile
Freelance Infrastructure developer in Pune, India
Craftsman
I have been working as a software developer for more than 4 years. I have dirtied my hands with multiple programming languages,

infrastructure

automation and a few different databases.
Need to Hire a Senior
Infrastructure
Developer?
Get Started
Are You an
Infrastructure
Developer?
Get paid while making an impact. Become a Codementor for the next wave of makers.
Apply Now