Freelance Infrastructure as code Developers Available for Hire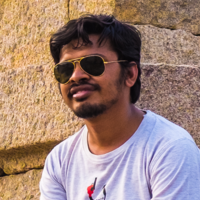 Hire Now
Freelance Infrastructure as code developer in Pune, India
Craftsman
I have automated build/deployment pipelines for teams so they could test and churn out code fast and safe.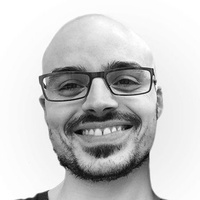 Hire Now
Freelance Infrastructure as code developer in Bonn, Germany
Problem Solver, Automation Enthusiast, Pragmatist
I try to eliminate manual steps from deployment and infrastructure setup as far as possible.
Hire Now
Freelance Infrastructure as code developer in Montevideo, Uruguay
25+ years experience, top expert in Elasticsearch (FullText and Analytics), Data Engineering, Cloud, and for the Kotlin Language.
I am a well rounded software developer that covers many development languages, frameworks, tools, infrastructure and cloud providers. Some of my top include Java / Kotlin for languages (but I touch many more including Java, Groovy, Scala, Typescript, Javascript, C#, Dart), any SQL database, most NoSQL engines, Solr / Elasticsearch (expert in both), and working in the Cloud with AWS as my highest and some services of Azure in the middle. My top skills are currently in: Data Engineering, Back-end development (REST, Server-side), Search and Analytics, Cloud, and the Kotlin Language.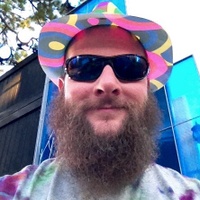 Hire Now
Freelance Infrastructure as code developer in Seattle, United States
Builder, Breaker, Teacher, Mentor, Speaker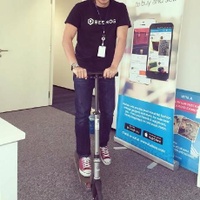 Hire Now
Freelance Infrastructure as code developer in Singapore, Singapore
CTO/DevOps/Software Engineer/Mentor
Do you need help with Ruby, Rails, API, Server, AWS or Chef ? I love to help people to dig through the problems they are facing. I have been programming since 2001. I started with Java, moved to C, wrote device drivers and embedded software, and a couple of years later I moved into Ruby, and now I'm busy hacking in Javascript. When I am not available here it is because I am busy mentoring students as well as writing code for few startups.
Hire Now
Freelance Infrastructure as code developer in San Ramon, United States
Senior Software Engineer
Senior data-focused polyglot software engineer. Built several business intelligence systems + predictive analytics; used NLP + machine learning for metadata enrichment, has linguistic and cultural training, built payment processing systems, used various relational SQL databases and NoSQL. Specialties: Java, Clojure, Ruby, Python, Perl, text processing, data transformation + metadata enrichment, linguistics, automation (including DevOps), pattern recognition and machine learning. Also worked on PHP, Node.js, Backbone, AngularJS, iOS apps, and several other systems
Hire Now
Freelance Infrastructure as code developer in Lilyfield, Australia
Cloud Native Software Architect with 15+ years developing Full Stack applications
A pioneer of cloud native applications and CTO of a high growth tech startup. I've built technology and teams to solve the most challenging technical problems facing the world today. I have written code at every level of the stack, from Linux process schedulers to distributed cloud applications. I'm looking to share my experience with others to accelerate their learning and application development.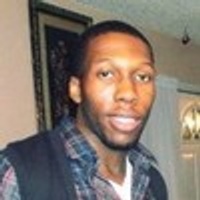 Hire Now
Freelance Infrastructure as code developer in Houston, United States
I like learning. A lot. What I enjoy even more are opportunities to apply what I've learned and watch my work manifest into tangible, measurable results. My IT career began in a student-ran start-up at Rutgers University that focused on providing fellow students with premium study materials. That's where I learned to effectively prioritize tasks, be flexible, and take ownership of situations. The experience taught me about business and stress, but most of all, it taught me how to view situations from the vantage points of all parties involved. I'd define "urgency" after assessing the needs of the customer, my team, and the overall business, and only then react. I became comfortable with the notion that priorities can change swiftly and that it's necessary to think on my feet in order to ke...
Hire Now
Freelance Infrastructure as code developer in Sylling, Norway
AWS / Architecture / Terraform / DevOps ++
I am fully certified in all 5 AWS certifications professional with broad experience in roles ranging between software development and technical management. I have a strong experience in: * Amazon Web-Services *

Infrastructure as code

and DevOps toolset * Continuous everything ("automate as much as possible" motto) * Solution and software architecture Specialties: Amazon Web-Services (expert level), Terraform, Packer, PHP, Python, Ruby, MySQL, PostgreSQL, Memcache, Redis, MongoDB, Elastic Search, RabbitMQ, Varnish, Puppet, Ansible, Jenkins, HAProxy, performance optimizations technics, nginx, *nix, various network services and APIs. Frequent speaker at technical events and meetups: * AWS User Group Norway (organizer and speaker) * DevOps Norway * DevOpsDays Oslo * eZ International Days (O...
Hire Now
Freelance Infrastructure as code developer in Marquette, United States
Emergency support specialist, cloud consultant, lifetime coder, Linux ninja, security guru, developer-operations liasion, systems administrator. Often called 'rockstar', 'unicorn', 'hero', 'savior', 'recluse'; seldom called on the phone.
I put out cyber fires over donuts and camp fires. Polyphasic sleeper serving all timezones! Provider of live-help in real-time via video conference for technologies I have mastered and problems no one else can solve. Writer of re-brandable content management systems (every app has content, does it not?), re-usable apps & APIs, member of Mensa & Intertel, slayer of salmon. Human languages for fun, programming languages for breakfast. I left Detroit in the Dot-Com era to live deep in the north woods, I wear camo every day and kill my own food when I have to. I solve my own problems with grace and efficiency. I'll be happy to solve yours! My three most valuable skills: * Problem solving * Anticipation (of variables and user expectations) * Machine logic These skills, when applied t...
Hire Now
Freelance Infrastructure as code developer in Washington, United States
Software craftsman / Senior consultant at Valtech UK
Passionate about software development, I consider myself a software craftsman. As with any crafts, you need to continuously train and master your craft. I am driven by an intense desire to leave my mark on the world by building great products. Here are some of my achievements: • Founded the software company Exenne Technologies and launched the product eDevize on the market • Completed five software projects • Published an open source software, Genome ARTIST • Graduated the Computer Science University in Bucharest My practices are: • Outside-in Test Driven Development • Behaviour Driven Development • Scrum or Kanban depending on the project • Pair programming Another way that helps me and others grow is by sharing knowledge. Mentoring is the best way to nurture good softwa...
Hire Now
Freelance Infrastructure as code developer in Newton Abbot, United Kingdom
Full Stack Engineer with Product design experience / Team and Engineers builder
I'm a Software Engineer with start-up experience. I've helped early stage companies with the MVP scope definition and prototype implementation. Also, I help companies with infrastructure and application deployment, as well as analytics and performance metrics tracking. I have experience mentoring developers from junior to senior levels. I have a metodology that provides the necessary tools for developers to get a clear idea of what they want to solve and write a solution in their heads before going to the implementation that provides great and improves developers problem solving skills.
Need to Hire a Senior
Infrastructure as code
Developer?
Get Started
Are You an
Infrastructure as code
Developer?
Get paid while making an impact. Become a Codementor for the next wave of makers.
Apply Now