Freelance Influxdb Developers Available for Hire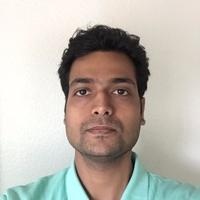 Hire Now
Freelance Influxdb developer in Jaipur, India
Consultant | Technical Speaker | Startup Founder | Full Stack Developer | Chatbots | AI | Machine Learning | JavaScript | jQuery | NodeJS | AngularJS | MongoDB | MeteorJS | ElasticSearch | Firebase | Android | Ionic | Mocha | Digitalocean | MySQL
I have been using Influx database for many projects. I can help you with Influxdb.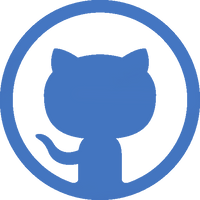 Hire Now
Freelance Influxdb developer in Colombes, France
DevOps Big Data Microservice and Cloud Expert
I am a devops, microservice, cloud and big data expert, with over a decade in the field, my specialities is devops workflow design and integration, i have a significant experience in building project form scratch from a PoC to production, i've worked for many sectors like banking, energy, financial market, Payment, retails (Amazon) , and real estate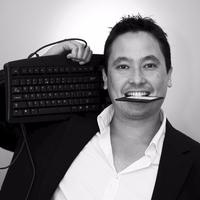 Hire Now
Freelance Influxdb developer in Den Haag, Netherlands
Digital roughneck, devoted developer, hardcore geek, movie buff, co-founder of two kids, multithreaded Dutchman.
Professional full-stack developer, with a broad range of interests regarding development and geekiness in general. Most importantly, besides having over a decade of experience, is that I seem to have a sweet spot for simplifying issues due to pragmatism and a decent dose of common sense.
Hire Now
Freelance Influxdb developer in Berlin, Germany
Experienced Java developer and DevOps specialist
I'm a Java developer with over 10 years experience. Familiar with other languages such as Python, Ruby, and Clojure. I can support also with DevOps topics, automation, build and deployment, cloud and containers.
Hire Now
Freelance Influxdb developer in London, United Kingdom
Senior Software Engineer / Embedded Electronics Engineer
I am an experienced senior software engineer with over a decade of field experience, primarily in back-end development for web applications. My specialties are performance optimisation, software design, architecture, planning, test coverage, automating builds and deployments.
Hire Now
Freelance Influxdb developer in La Chapelle-des-Fougeretz, France
Lead DevOps
I am an experienced DevOps with more than 10 years on the field learning every technology by myself. At first i worked as system administrator in meteoroligical research in France and in Formula One. I spent the last 6 years in telecom, web hosting and startups. . I'm actually helping a french startup building his fully automated and event driven infrastructure on top of public and private clouds. I like spending my time automating whatever can be automated using the perfect tool !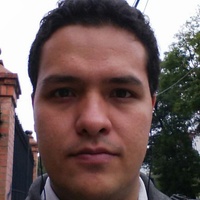 Hire Now
Freelance Influxdb developer in Bogota, Colombia
Full Stack Developer Working in Modern Languages & Tools
Computer Scientist with experience in all fields of software development (sales, planning, design, development, testing, publishing, monitoring, etc.), experience in team leading of teams up to 25 people. Specific experience in the following fields: * ERP selection, implementation, customization & monitoring * Mass-market web applications * Mass-market mobile applications * Enterprise mobile applications * API design, development, testing & monitoring * Enterpreneur software development * Project Management (PMI & Agile)
Hire Now
Freelance Influxdb developer in Rotterdam, Netherlands
9+ years experience, Senior backend developer. I can patiently explain the basics, as well as advanced topics
As a senior backend developer at one of the largest hosting providers in the Netherlands, I've written automated systems for our webhosting and VPS services. I am also an active member of the PHP community in the Netherlands, attend a lot of meetups, try to help people in any way possible and trying out public speaking to aid that goal.
Are You an
Influxdb
Developer?
Get paid while making an impact. Become a Codementor for the next wave of makers.
Apply Now