Not looking for Implementation Developers? Find other types of developers: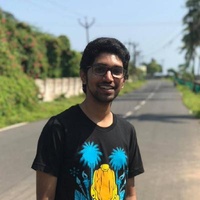 Hire Now
Freelance Implementation developer in Toronto, Canada
Passionate about writing, debugging and securing the code.
I'm Lalith, working as a Software Developer at Shopify. I'm another TDD based software guy worked with a lot of startups and learnt a lot of technologies. I'm good with development and security being able to think out of box for security issues. I'm Rails guy and would love to work on backend services infrastructure and optimisations. I eat, sleep and code daily. Visit my github profile for more details: https://github.com/lalithr95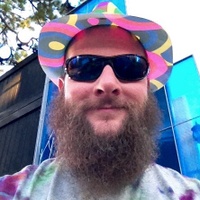 Hire Now
Freelance Implementation developer in Seattle, United States
Builder, Breaker, Teacher, Mentor, Speaker
Hire Now
Freelance Implementation developer in Cairo, Egypt
Software Architect and Development Manager
Leverage technical expertise on software architecture and design to provide exceptional mission critical enterprise software solutions. Experience including leading teams, healthcare solutions and cloud computing. Known for creating and implementing large scale applications that scale up with industry requirements and lead the team to do so through organization process. Experienced on medical software standards to enable healthcare industry with connected solutions. Has wide experience on entrepreneurship through co-founding 2 healthcare software solutions startups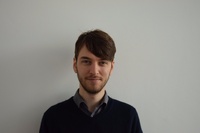 Hire Now
Freelance Implementation developer in Berlin, Germany
Experienced Scala/Android Developer | Expert Mentor
I'm a Scotsman who lives in Berlin. I'm a bit of a perfectionist, I'm passionate about producing the best quality software I can. I'm currently doing a lot of functional programming in Android, but I've worked with various different stacks. I have over 10 years experience writing software.
Hire Now
Freelance Implementation developer in Houston, United States
Author, programmer, instructor, engineer, and consultant
Military veteran, full-time systems engineer and part-time software engineer. Author of Python programming book series "Learning to Program Using Python". Former adjunct professor at ECPI University and current Python programming bootcamp mentor with Thinkful. Ten+ years of experience in project management, information security, Linux, and other IT-related areas, with multiple certifications. Just looking to share my knowledge.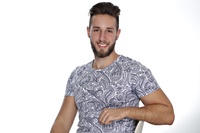 Hire Now
Freelance Implementation developer in Belgrade, Serbia
Software Engineer at Symphony
Hello, my name is Aleksandar and I am programming now for more than 7 years. I have a strong algorithmic and mathematical background, competed through all high school and won several awards, including 1st award at Nationals in informatics, several international super-competitions, in which i came out as a finalist, etc I have expertise in various area of programming including: C, C++, Pascal, JAVA (Done for algorithms and making smaller applications),Javascript, React.Js + Redux (Frontend), Html/Css, Familiar with PHP and Laravel. I am currently a student at College of Computer Science in Belgrade, but am also working in as a full-time software engeneer in one of the strongest companies in country, mostly doing start-ups for San Francisco. Currently working on frontend, but am a full stac...
Hire Now
Freelance Implementation developer in Banja Luka, Bosnia and Herzegovina
Web appication developer, PHP, CakePHP, Wordpress, Javascript, Jquery, Ruby on Rails, Redmine, C#, MySql, Microsoft Sql, Linux server administration,
I have 15 years of experience in IT with degrees: MsD in Product and Service development, (Industrial engineering), BsC in IT, (electrical engineering), computing and automation, computer sciences and information technology. Before contacting me, unless you have enormous budget, it would be good for you to get some formal degree in IT (3-5 years of education), which guarantees that you understand merely basics of: - computer hardware - domain names and hosting - client-server architecture - source control management - SQL/RDBMS systems - object oriented programming - MVC concepts (for web) Because otherwise you probably won't understand what am I talking about... Good place to start is my book on Redmine https://www.packtpub.com/big-data-and-business-intelligence/redmin...
Hire Now
Freelance Implementation developer in Austin, United States
Aerospace Engineer at Firefly Space Systems, Inc.
As an aerospace engineer who has dream of flying into space as a child, it is my purpose to work on the advancement of space-flight technologies such that will enable, not just a handful of NASA astronauts the privilege of space, but a lowly software engineer.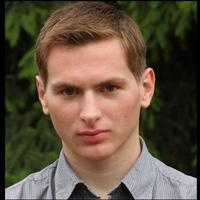 Hire Now
Freelance Implementation developer in Czeladz, Poland
Programmer and electronics enthusiast
I work in all sorts of languages, from web development, through multi-platform desktop apps, high-level, low-level, assembly, security, mobile apps, native, non-native, embedded, AVR, compiled, interpreted, scripts, tools, big projects, with frameworks, without frameworks, anything. I have over 10 years of experience and done projects in C, C++, C#, Java, PHP, Python, Pascal, Flex, JavaScript, ActionScript, HTML5/CSS3, Qt, QML, Powershell, Batch, JScript, VB. My favorite language is C++. I pay big attention to quality of my programs, UI, UX, speed, optimization and code style.
Hire Now
Freelance Implementation developer in Yaqum, Israel
Hi! My name is Elad Meidar and i have been working in the web industry since 2005. I have been a part of some major projects like seekingalpha.com and fiverr.com. I have a lot of experience when it comes to ruby on rails, scaling, nosql and overall constructing a stable (but still fast) web app.
Hire Now
Freelance Implementation developer in Sand Springs, United States
Database Administrator
Over 25 years experience as a Database Administrator, Database Engineer, Software Engineer, Technical Trainer, Manager/Supervisor, and Project Manager in a wide variety of business applications. Based on experience solving a variety of business problems using a broad range of technologies, I am able to leverage the right tools to deliver optimal solutions. Adept in database and business intelligence analysis, design, development and data integration using Microsoft SQL Server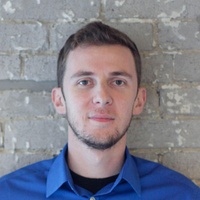 Hire Now
Freelance Implementation developer in Ashburn, United States
Senior technology leader, serial CTO, founder, advisor
Erik Levinson is a senior technology leader who's passionate about delivering high-quality software. Erik's career spans over a decade of diverse roles in support, QA, operations, development, infrastructure, and technical leadership in B2B, B2C, and public sector organizations. As CTO at Uberflip for the past four years, Erik built and led a dev/QA/ops team responsible for delivering a highly-available, secure, and highly-scalable SaaS platform serving such enterprise customers as HP, Cisco, UPS, Deloitte, SAP, Oracle, PwC, JP Morgan Chase, and others. Erik is the co-founder and former CTO of a Canadian regional telecom company, where he developed and commercialized innovative technologies. Erik is also highly active in Toronto's tech community, including co-organizing the Toronto CTO...
Hire Now
Freelance Implementation developer in Lagos, Nigeria
Business Process Designer and Software Developer
Microsoft Specialist, MCSD, MCDP (SharePoint), MCSA, MCTS, MCP, OCA, Certified Java Developer.
Hire Now
Freelance Implementation developer in Dubai, United Arab Emirates
Security Consultant
Information Security Specialist with more than nine years of experience whose qualifications include a degree in computer science; GIAC GPEN, GCIA, Ec-Council CEH, Microsoft MCP, Offensive Security Certified Professional; and detailed knowledge of security tools, technologies and best practices. Working knowledge over various domains of information security such as penetration testing networks, web applications, Incident handling & response, Malware Analysis, Incident Analysis, Threat Analysis for protecting networks, systems and information assets for diverse companies and organizations including top notch IT Security Research.
Hire Now
Freelance Implementation developer in Ashburn, United States
Senior software dude with Digital Opera, I have been developing web applications since 1997. I have worked with fortune 500 companies as well as startups.
Need to Hire a Senior
Implementation
Developer?
Get Started
Are You an
Implementation
Developer?
Get paid while making an impact. Become a Codementor for the next wave of makers.
Apply Now