Not looking for Imap Developers? Find other types of developers: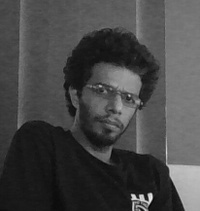 View Profile
Freelance Imap developer in Colombo, Sri Lanka
Polyglot, Software architect, RDBMS expert.
Done a heck of a lot of programming and software design since I wrote my first on a Sinclair ZX spectrum in 1987. Not enough of it has been made open source.
View Profile
Freelance Imap developer in Boulder, United States
Web developer w/ 17+ years expertise, providing structured solutions, focused on startups. DevOPs
Creating usable websites is my passion. I have a history of building reliable online solutions for clients around the world. As my workflow capabilities improve, virtual servers are going to become a critical component, being able to quickly spin up servers, test code and deploy will be advantageous. Networking is a great way to develop and grow skills to take my ideas to a larger audience, helping to create a solid path toward building a successful startup -- the next step on my list of goals. Specialties: Web development, online security practices, MySQL, Apache, Navicat, Sublime Text, Fireworks, Acrobat Pro, GIT, Google, PHP, XML, RSS, HTML5, CSS3 standards, jQuery, Apache, Web Analytics, Cacti, mail server administration, public speaking, software installation, CCNA, multi-tasking, a...
View Profile
Freelance Imap developer in Zaragoza, Spain
Systems Engineer and DevOps advocate
I'm a passionate about IT. I really love to understand how each piece engage with each other in this big puzzle Internet and computering is. I don't like to work without having all the understanding needed to analyze and solve any problem in each matter I work with. Those are the reasons why FLOSS (Free/Libre OpenSource Software) is other of my passions, because working with FLOSS allows you to look into any problem until you find the exact line of code that is causing trouble. Those are not the only reasons I love FLOSS, of course. I love working in community, demonstrating the power of the crowd intelligence and making this world a better place. My goal in my professional life is to create some start-ups under my own agile/devop culture influenced convincements, merging b...
View Profile
Freelance Imap developer in Auckland, New Zealand
Web Startup Tech Lead - Full Stack Help - Tips & Tricks to Share!
Hi! I'm a polyglot technologist with decades of experience in startups and industry, and one of the most active Github users worldwide. Want insights, guidance or help? Get in touch!
View Profile
Freelance Imap developer in Edgware, United Kingdom
Senior backed engineer with 10+ years experience
I am a web, backend and mobile developer who has worked at Opera Software, Thomson Reuters and a couple of startups. I am currently the founding engineer at Redsift, a big data startup. I was most recently currently the founder of a SaaS startup called ContentSift. I have contributed to the Shazam, MPme Radio and JustGiving iOS apps.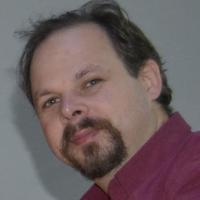 View Profile
Freelance Imap developer in Beijing, China
Free Software Architect - CTO Consultant - Blockchain Tech Advisor
I am running RealSoftService, a consultancy for WebApplication Development in Beijing. We help foreign businesses in China to get a better web experience and adapting their site to chinese needs. We achieve this by using a modern architecture that allows more flexibility in making large changes without needing to start from scratch. I am a mentor for the Beijing GNU/Linux User Group, guiding the group as they organize meetings with speakers, dinners, hackathons, supporting local conferences and visitors to Beijing. I am a mentor for FOSSASIA, and organization that supports and promotes Free Software Projects in Asia. I work with students on Google Summer of Code and Google Code-In projects. I also mentor students and give them industry experience through internships in my company. I ...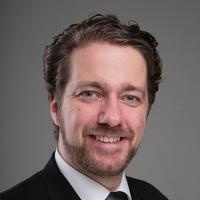 View Profile
Freelance Imap developer in Berlin, Germany
Senior Consutant, Developer
Hi! I'm Sebastian from Berlin. I am a developer and consultant with experience in many things. I started programming at the age of 15, which got me interested in computers. Later i helped starting a hosting and housing company, studied computer science, became consultant and gained knowledge in a lot of fields. I'm here to help you get your problems out of the way and concentrate on things that matter.
Are You an
Imap
Developer?
Get paid while making an impact. Become a Codementor for the next wave of makers.
Apply Now